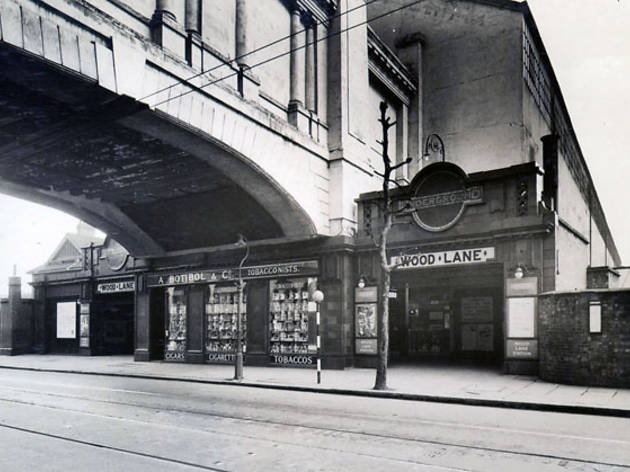 1/17
© London Transport Museum
Wood Lane station has had three incarnations. Separate stations were opened on the Central and Metropolitan Lines to serve the Franco-British exhibition and the Olympics in 1908. Intended as temporary stations, they closed in 1947 and 1959 respectively.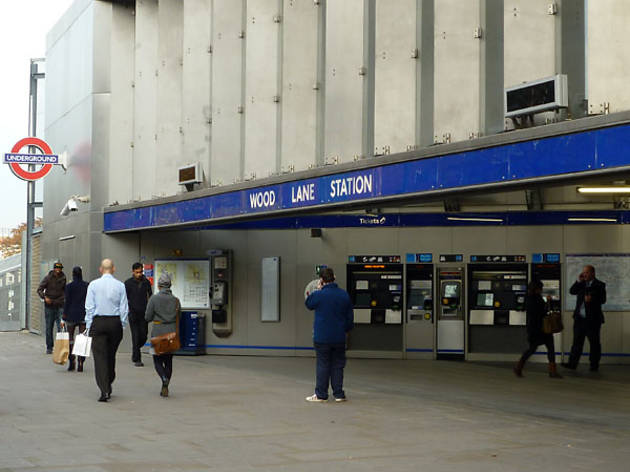 2/17
© Abigail Lelliott
The third Wood Lane station, the first station to be built on an existing  line in 70 years, was opened in 2008 on the Hammersmith and City Line to  service the Westfield London shopping centre. The old Central Line station is  under the site of Westfield's bus station. The old platforms can still  be seen on westbound journeys from White City.  
3/17
© London Transport Museum
Ever wondered why the journey time between Caledonian Road and King's Cross is so long? York Road station, which lies between them, was opened in 1906 but due to its location, in an industrial area, passenger volume was low and the station was deemed financially unviable. It closed in 1932.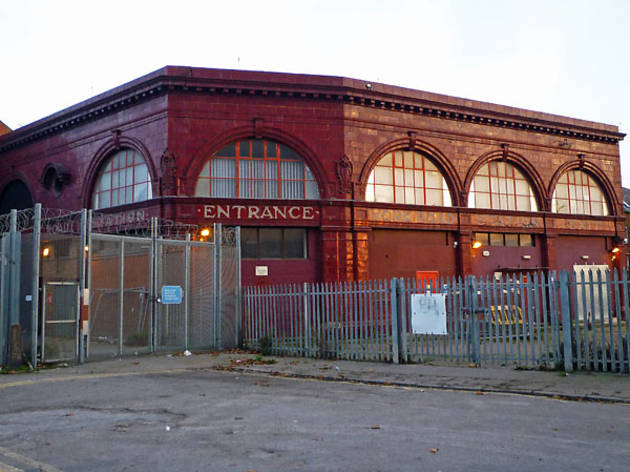 4/17
© Abigail Lelliott
During the recent regeneration of King's Cross, a feasibility study was carried out to look at reopening York Road station but the ratio of capital expenditure to potential passengers was considered too high. Today, passing westbound from Caledonian Road, you can glimpse the purple and cream tiles that still adorn the station walls.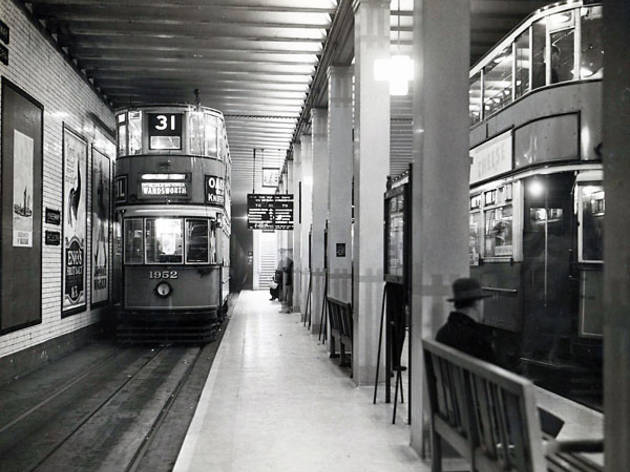 5/17
© London Transport Museum
Opened in 1906, this tunnel was built to link the north and south tram networks and ran under Kingsway, from Southampton Row to Embankment. In the '30s it was deepened to accommodate double-decker trams. With the growing popularity of the car, the central London tram system became redundant and the tunnel was shut in 1952.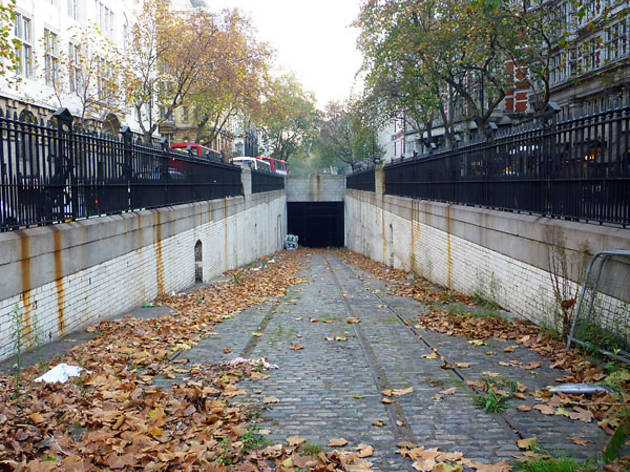 6/17
© Abigail Lelliott
Today, the tram lines can still be seen at the north entrance to the tunnel on Southampton Row. The disused tunnel was used by the GLC as a flood-control centre before the Thames Barrier became operational in 1982. And in 2009 the tunnel hosted British artist Conrad Shawcross's huge site-specific installation, 'Chord'.  
7/17
© Courtesy of the British Postal Museum and Archive
Although not part of the underground network, the Mail Line provided a vital service for Londoners. Speeding up the movement of post around the city, the line was opened for deliveries in 1927. It ran from Paddington Head District Sorting Office to the Eastern Head District Sorting office in Whitechapel via eight sorting office stations.The driverless trains were finally taken out of service in 2003 as a cost-saving measure.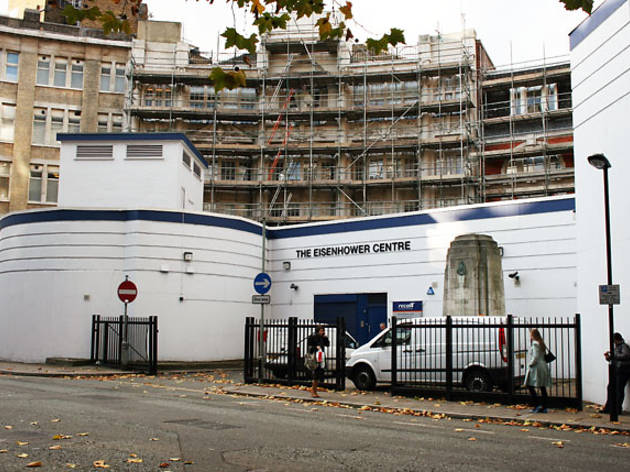 8/17
© Abigail Lelliott
Though not strictly part of the transport network, this deep-level air-raid shelter was one of eight built under already tube stations. It was used by Eisenhower in his role as Supreme Commander of the Allied Forces in Europe during WWII. By 1956 the shelter was abandoned and it is now leased by a secure archive firm. At one point it housed recordings of the entire output of Channel 4, whose offices were nearby on Charlotte Street. The main cylindrical entrance at surface level can be found on Chenies Street, off Tottenham Court Road.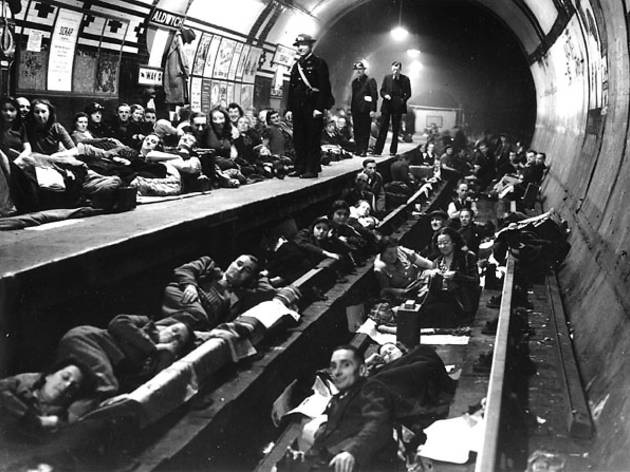 9/17
© London Transport Museum
This is probably one of the most familiar disused stations because its façade is still visible at street level. Initially called Strand, the station opened in 1907 but its name was changed to Aldwych in 1915. Many Londoners fled to safety here as the bombs fell on the city in WWII. Up to 177,000 people took shelter in London Underground stations.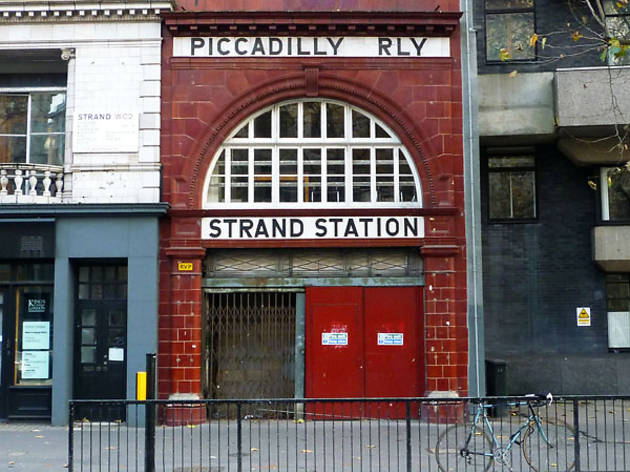 10/17
© Abigail Lelliott
The facade on the Strand today. The last paying passengers exited in 1994 but the station remains active as a film location, notably in 'Atonement', and for rare open days, when history enthusiasts and transport geeks can visit.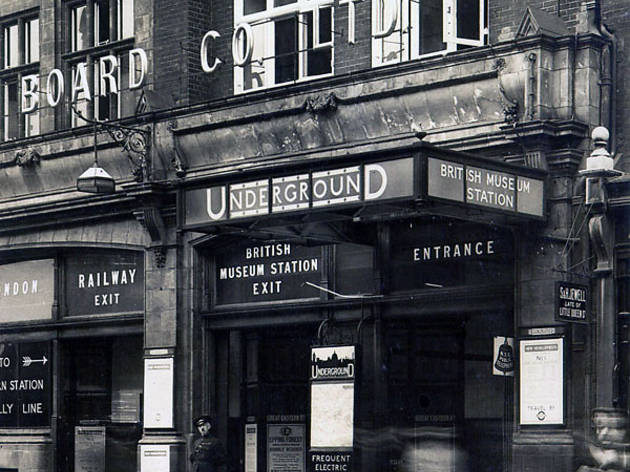 11/17
© London Transport Museum
The entrance to this station was situated on the eastern corner of Bloomsbury Court. When the interchange at Holborn with the Piccadilly Line was completed, the station was deemed obsolete and it closed in 1933.  Afterwards there were stories of the station being haunted by the ghost of an ancient Egyptian. Although the station building has been demolished, the tiled walls can still be seen on the Central Line journey between Tottenham Court Road and Holborn.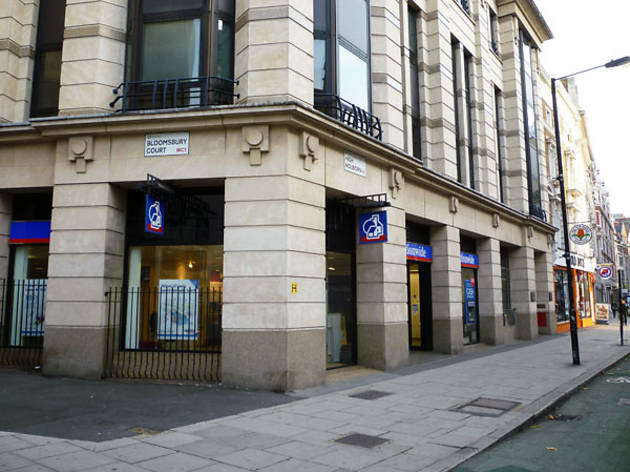 12/17
© Abigail Lelliott
Today the site is occupied by a new building housing a building society and a pancake restaurant.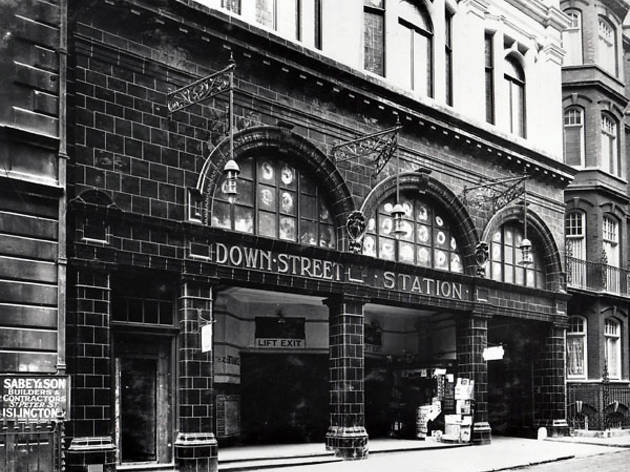 13/17
© London Transport Museum
This disused station tucked away on a side street off Piccadilly was closed in 1932 (the residents of Mayfair weren't really the type to take the tube). During WWII the station was reappointed to serve as Churchill's bunker until the Cabinet War Rooms were finished. The station housed a telephone exchange, bedrooms, dining rooms and a kitchen.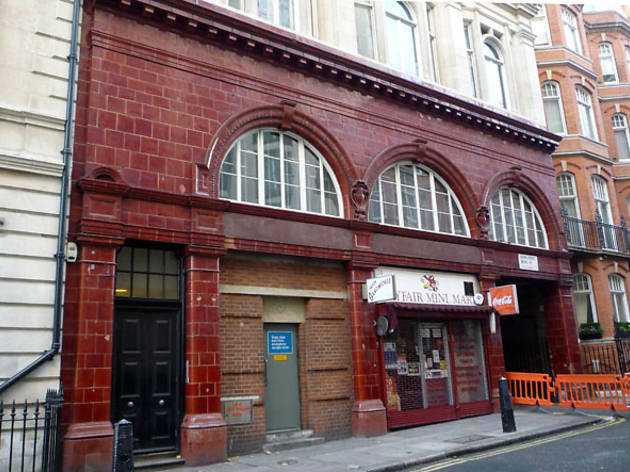 14/17
© Abigail Lelliott
Today the station ticket office is occupied by a newsagent.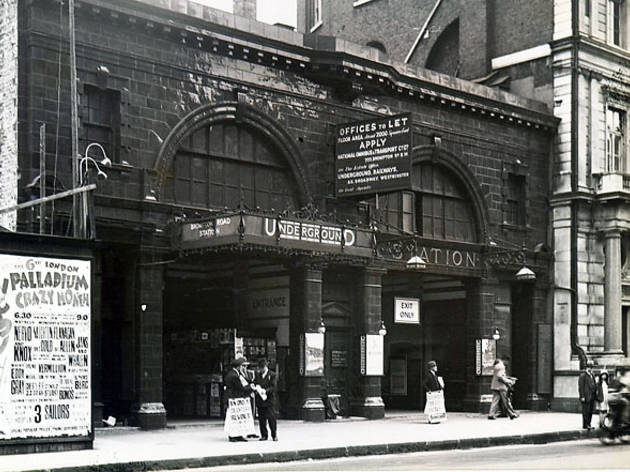 15/17
© London Transport Museum
To speed up the service, trains often didn't stop at this short-lived station, rattling straight through to a shout of 'Passing Brompton Road'. It closed in 1934 due to low passenger numbers as people preferred  to use the busier stations of South Kensington and Knightsbridge. During WWII the station housed the anti-aircraft control centre.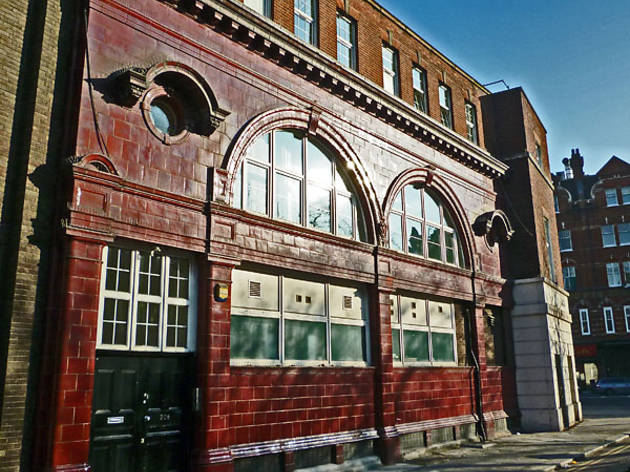 16/17
© Abigail Lelliott
Today this side part of the station facade can still be seen on Cottage Place (off Brompton Road) and the building is still administered by the MoD.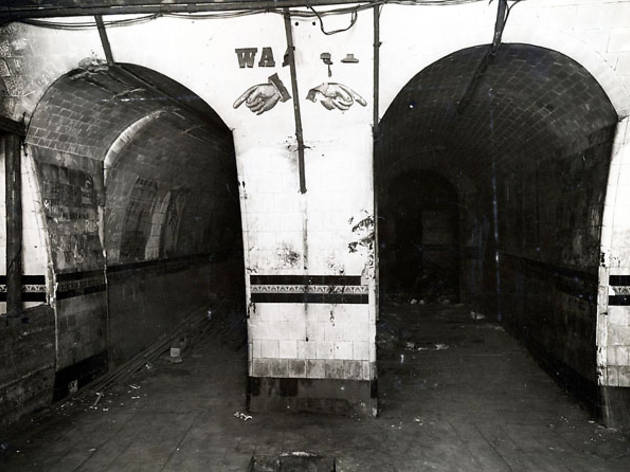 17/17
© London Transport Museum
The oldest abandoned tube station is King William Street, which was closed in 1900 when the better appointed Bank station opened. The site was demolished in 1933 and No 46 King William Street was sold for redevelopment. It was replaced by an office block called Regis House; today the site is occupied by a more recent building of the same name. The underground space is used for storage.  
Going underground: London's disused tube stations
A gallery of images celebrating the history of the London Underground
Popular Time Out galleries