London's food vendor champs have been crowned in the Time Out x Deliveroo Food Battles
There was serious cooking, there was serious eating and there was serious fun had. Tuck in and find out the winners below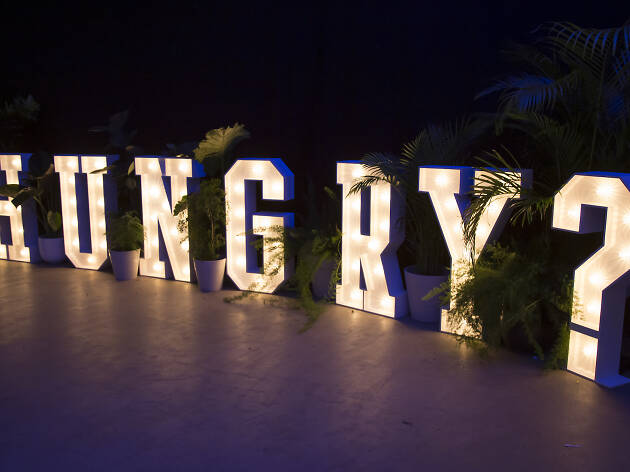 Over the last few months, Time Out and Deliveroo have been teaming up to bring lucky Londoners a series of epic epicurean encounters. We've sourced some of this city's finest food vendors and pitted them against each other with you the punter as the judge. We've put on some tunes, cracked some Fourpure beers and basically had a whale of a time.
We kicked off back in October with the Battle of the Burger: eight great capital patty merchants desperate to be crowned the champ. One-and-a half-thousand Londoners delivered their verdict. It was not what the bookies had predicted…
Next up, pizza. Everyone has their idea of what constitutes perfection, but the Great Pizza Prizefight was our attempt to settle it once and for all. Eight pizza dons went dough-to-dough. Nearly 10,000 slices of pizza were baked and consumed. Then the public spoke.
Battle number three saw the chickens come home to roost for some of London's foremost fryers. The Fried Chicken Fight Club was a masterclass in brining, bathing, battering and seasoning. Some vendors went trad, some went leftfield. One bravely brought nuggets. The eventual victor was decided by the crowd, and let's just say that the winning chicken had come a long, long way, both geographically and gastronomically.
Winter had most definitely arrived by the time we reached the last Time Out x Deliveroo foodie face-off. Luckily, Battle of the Broth was the perfect chilli antidote to a chilly December. London's top noodle experts dished up warming bowls of umami-rich Asian soup. In the end. Less than ten votes decided it…
See you for the rematches in 2019! And remember that all the vedors dishing out all that good stuff in the food battles can be found on Deliveroo, depending on where you live, of course. Happy eating!
The food battles as they happened