Lazy Sundays
How to make the most of your day of rest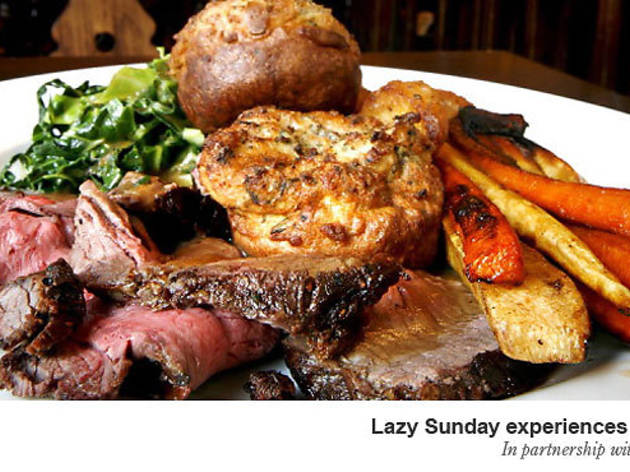 After a long, hard week, you deserve a lazy Sunday, but that doesn't have to mean wasting the day in front of the TV. Get out and take in some culture, or at least let the experts cook you a roast.
A lazy Sunday in Hackney
Early birds are welcome to the pick of the crop at Columbia Road flower market, which gets going at the crack of dawn and winds down mid-afternoon. Even if you're not in the market for the flora, though, the stalls look incredible, and there are loads of independent shops and galleries to investigate along the way.
Read more
Great name for a pub; great bit of architecture; great Sunday roast. The newly trendy Marksman is a cosy haven just a short walk from Columbia Road flower market.
Read more
A lazy Sunday in Greenwich
A lazy Sunday in Battersea
Sponsored listing
Burger & Lobster Soho
Proof that less can be more, the late 2011 launch of Burger & Lobster, with its no-nonsense, three-item menu of burger, lobster, or lobster roll, was a runaway hit. This branch – a large Soho diner tricked out with lobster-red banquettes – is no less popular. The menu has expanded of late, offering more than the original three options. There's still the standard key elements but with more flavours to play with, like the Singapore chilli roll and the chilli lobster. Fundamentally, you can't go too far wrong with a one pound lobster for just under £25, served with thin cut chips and a salad.
Venue says: "Simply the best burger and lobster in town. See our Facebook page for the latest news and updates."
You might also like