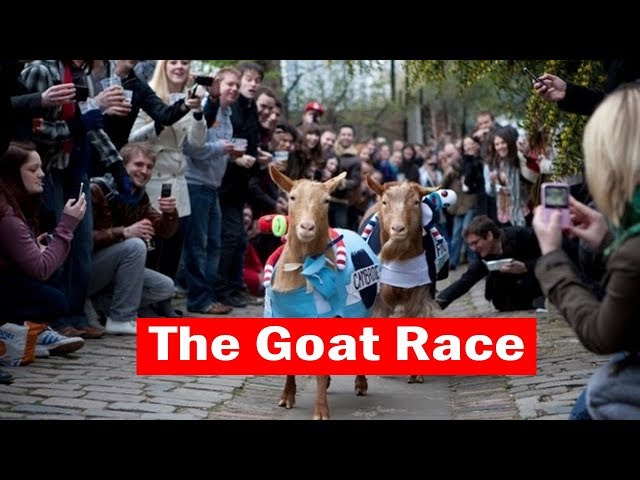 Polish your horns and belt out those bleats, because London's favourite farmyard fracas is back for an eleventh year in 2020. The Goat Race is fast becoming as popular as its Thames-based rival (at least around the Time Out office), and sees two goats – one representing 'Oxford', the other 'Cambridge' – take part in a dash around the farm.
The gates open at noon with lots to enjoy on the farm, including bands, booze and other fun, goat-related nonsense. The race takes place at some point between 4.30pm, although the exact time depends on the mood of the athletes. There's an official bookie and sweepstake if you or your nanny fancy a flutter. Young bucks at heart can join the Goat-e-oke, take part in the Coat Race or the Goatry Slam. By the end of it, you might just pass out from goat-pun fatigue. Book tickets well in advance – the animals mustn't get overcrowded and places sell out fast.
This year you can upgrade your goat race ticket to a VIP experience. For out £50 and as well as a front-row seat at the goat race, you'll also get close up and personal with the farm's goats. Help groom, feed and walk them and bring along up four people with you to help you do it. All proceeds go to the upkeep of Spitalfields City Farm.
Intrigued? Here's everything you need to know about The Oxford v Cambridge Goat Race