The Time Out Love London Awards 2016
The results are in! Check out which restaurants, bars, cafés, shops and cultural venues Londoners voted the best in the city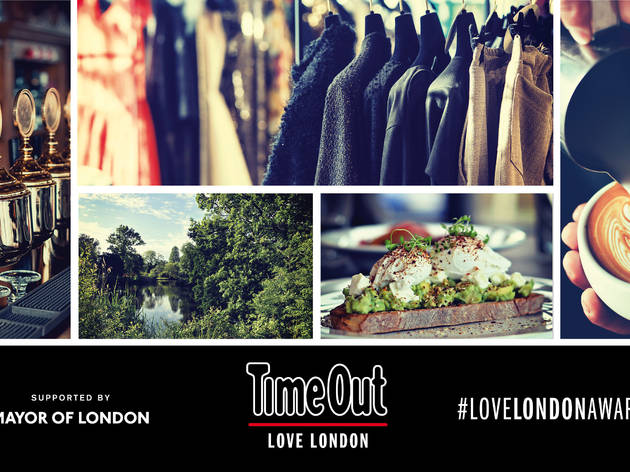 37,000 nominations and 124,000 votes in five categories – once again, London, you've outdone yourselves, showing your city so much love that it's a wonder Big Ben hasn't started blushing. And now it's time to reveal the winners – the local venues who do it for you. Below are the five overall category winners – the restaurant, café, bar, shop and cultural venue that scooped the most votes in the whole city. To see who came out on top in your specific neighbourhood, go ahead and see the winners. Until next year, thanks for spreading the love!

Oh, and if you're the travelling type, you'll be pleased to hear that, as of this year, the Love Awards have gone global, meaning you were also able to big up your favourite places in Paris, Lisbon, New York, Chicago and LA.

Love does make the world go round, after all.
Sponsored listing
Ikeda
Like many of the venues around the Japanese Embassy, Ikeda is old school. No self-respecting businessman would have any qualms about bringing clients here, and a meal with the in-laws wouldn't go amiss either – but a raucous party is probably out. The decor is inoffensive but just a little bland; the staff are affable, turning out the same mix of efficient but unintrusive service since 1978. The highlight is a ringside seat by the tiny open kitchen, where sparklingly fresh sashimi, light, crisp tempura and numerous other classic dishes are produced. A lunchtime set of well-shaped nigiri was served traditionally on a wooden block. Leaner-than-average slow-simmered pork belly with Japanese mustard and boiled, rolled spinach (buta kakuni) yielded easily at the prod of a chopstick. More unusual was a prawn tempura dish, where the shellfish was rolled with cha soba noodles in nori before getting a second dipping in the batter and oil. Like the ambience, the lofty prices also fit the Mayfair location. But consistency is the order of the day here, so come in the sure knowledge that you'll get a decent meal.  
Venue says: "Located in the heart of Mayfair, Ikeda is a traditional Japanese restaurant, serving up cuisine in an exclusive, fine-dining setting."