The Time Out Love London Awards 2016
The results are in! Check out which restaurants, bars, cafés, shops and cultural venues Londoners voted the best in the city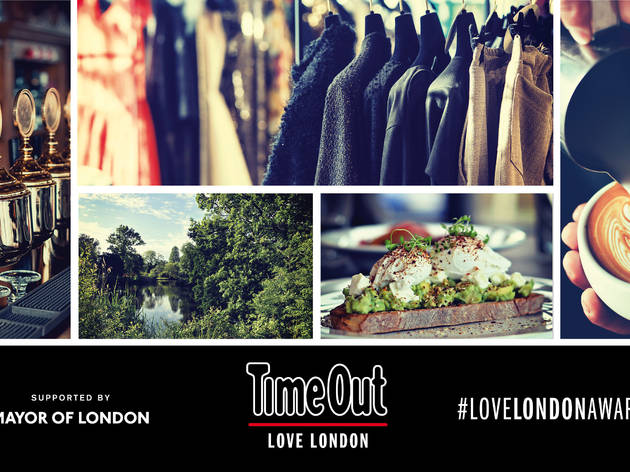 37,000 nominations and 124,000 votes in five categories – once again, London, you've outdone yourselves, showing your city so much love that it's a wonder Big Ben hasn't started blushing. And now it's time to reveal the winners – the local venues who do it for you. Below are the five overall category winners – the restaurant, café, bar, shop and cultural venue that scooped the most votes in the whole city. To see who came out on top in your specific neighbourhood, go ahead and see the winners. Until next year, thanks for spreading the love!

Oh, and if you're the travelling type, you'll be pleased to hear that, as of this year, the Love Awards have gone global, meaning you were also able to big up your favourite places in Paris, Lisbon, New York, Chicago and LA.

Love does make the world go round, after all.
Sponsored listing
Bugis Street at Copthorne Tara Hotel
Just a five-minute walk from High Street Kensington station, this Singaporean and Chinese restaurant can be found in the Copthorne Tara Hotel, a stone's throw away from Knightsbridge, The Design Museum and Hyde Park. The focus is on authentic dishes, with steaming bowls of Singaporean laksa and house specials such as mee goring and nasi goreng. The extensive menu has everything you'd expect to find in the heart of Chinatown, or Singapore's Bugis Street for that matter, after which the brassiere is aptly named. 
Venue says: "Serving up amazing food, Bugis Street Brasserie sits in the heart of Kensington at the Copthorne Tara Hotel."