Transport in London over Christmas and New Year
Travelling around London over Christmas? Here's your guide to service disruptions and reduced transport timetables in London across the festive season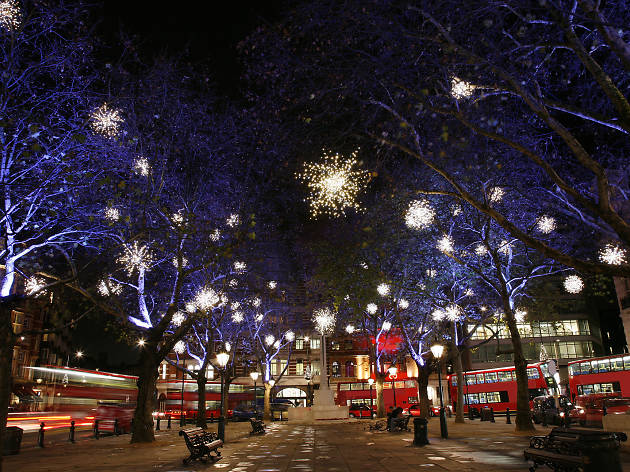 Already planning your route around London this Christmas? There's no such thing as being too organised. Due to reduced timetables on the tube, buses and railways, getting around London at Christmas can be a little challenging. Fortunately, we're here to help smooth the way. We can't predict the weather, obviously, so note that the info below may be subject to change due to adverse conditions (a white Christmas!), so do check your route just before travelling.
There's no service at all on London's public transport on Christmas Day and there's free travel on all TfL networks from 11.45pm on New Year's Eve until 4.30am on New Year's Day (although some stations will become exit-only; so check your route on the night).
Each service and tube line also has a TfL Twitter account, which is a good way to stay aware of closures and disruptions. Find the ones you're in need of here.
We'll be updating this page with transport timetables for Christmas 2018 and New Year 2018/19 as soon as it's announced.
RECOMMENDED: Find some festive fun with our guide to Christmas in London.
Plan your NYE celebrations in London
The year's biggest celebration takes serious planning. Relieve the pressure and find the best things to do in the capital this New Year's Eve and New Year's Day
Read more