New Year's Eve and New Year in London
See in 2021 with our guide to the best online things to do in London at home this New Year's Eve and New Year's Day 2020-21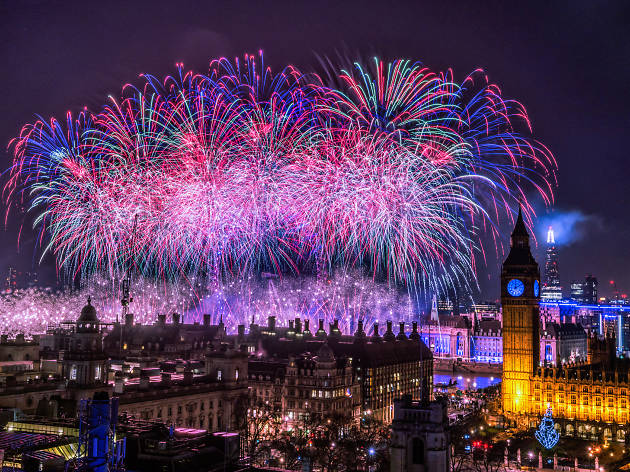 Cast your mind back to December 31 2019. Remember our naive optimism as we swigged down prosecco and counted in 2020 on a packed, sweaty dancefloor? So… the year didn't turn out as we expected and counting in 2021 will look wildly different from this time last year. But, if there's one thing we can all agree on, it's that we're all very happy to say goodbye and good riddance to 2020. Tier 4 has put a stop to social gatherings, but there are still plenty of virtual ways to say a big 'FU' to this year from home on Thursday December 31 2020.
Of all the cancelled events this year, London's New Year's Eve fireworks are one of the biggest casualties. Plus, the new tier restrictions mean theatres, cinemas, restaurants and pubs have all been forced to close. But, the city's ever-resourceful businesses have pivoted to home dining and delivery drinks, while its cultural institutions are prepped to keep you entertained with a range of live-streamed and on-demand events this New Year's Eve.
Having had plenty of time to fine-tune their Covid measures, many of the city's best parks, gardens and walking routes will remain open throughout Tier 4, so you can blast away the cobwebs with a winter stroll in your local area on New Year's Day. Or inject some culture into the first day of your new year by watching an online theatre show or touring a virtual gallery. Take a look through our guide to the best ways to see in 2021 in London.
RECOMMENDED: Make the most of Christmas in London too.