New Year's Eve and New Year in London
See in 2020 with our guide to the best events, parties and things to do in London this New Year's Eve and New Year's Day 2019-20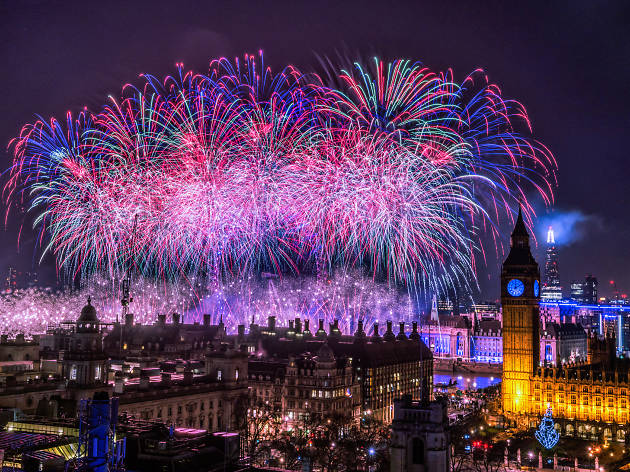 Ah, New Year's Eve. Whether you love it or loathe it, chances are you'll want to do something to mark the occasion. An all-night party, a round of drinks and board games in the pub with friends, a glittering black-tie bash, a trip to the theatre or a special dinner – whatever lures you away from the TV and those Christmas leftovers on Tuesday December 31 2019.
If the fireworks and crowds are simply too much to bear though, New Year's Day is rife with more wholesome possibilities: hearty, hangover-curing brunches, bracing winter walks, spirited parades, exhibitions and cosy film screenings. A final festive (and gluttonous) flurry before the fairylights come down and the January diets commence, New Year should absolutely be embraced. Peruse our guide on the best ways to celebrate New Year in beautiful, chilly London. Now go make some plans and we'll see you in 2020!
Keep checking back to find out about the latest events for New Year 2019-20 as they're announced.
RECOMMENDED: Make the most of Christmas in London too.