New Year's Eve and New Year in London
See in 2020 with our guide to the best events, parties and things to do in London this New Year's Eve and New Year's Day 2019-20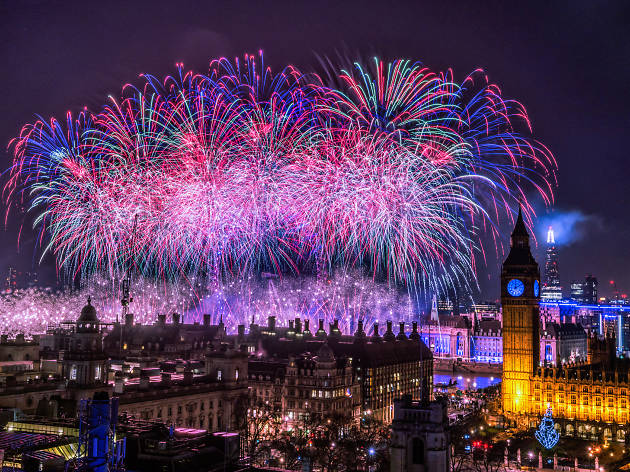 When it comes to ringing in the New Year, there are all kinds of ways to celebrate. Whether it's throwing an all-out, raging party, a round of drinks and board games in the pub with friends, a glittering black-tie bash, a theatre visit or a an unforgettable meal out – we've got you covered for an amazing night to kick off 2020 on Tuesday December 31 2019.
But if big parties and watching the fireworks up close isn't quite your thing, New Year's Day is rife with more wholesome possibilities: why not plan the perfect brunch, or winter walk, or even check out one of London's amazing parades. Or, inject some culture into the first day of your New Year with a wander around an exhibition or a cosy film screening. It's time to embrace New Year as the final festive (and gluttonous) flurry before the fairylights come down and the January diets commence. Take a look through our guide on the best ways to see in 2020 in London.
Keep checking back to find out about the latest events for New Year 2019-20 as they're announced.
RECOMMENDED: Make the most of Christmas in London too.