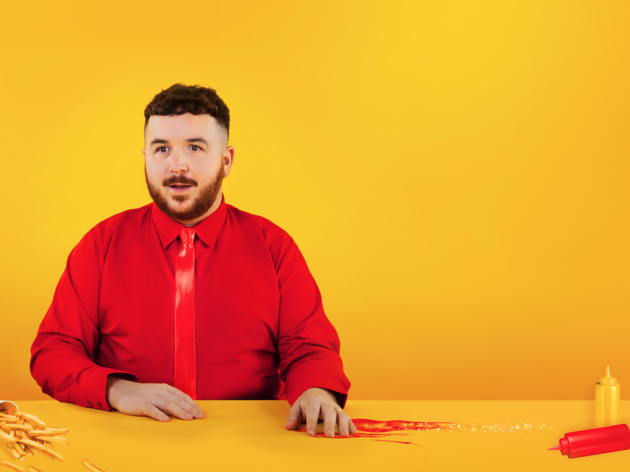 Why artist Scottee created 'a talent show for fat people that don't feel like they need to be fixed'
As Scottee's body-positive beauty pageant Hamburger Queen returns to London, he tells us why fighting fattism is more important than ever
For those not familiar with it, could you explain what Hamburger Queen is all about?
'It's a beauty pageant and talent show celebrating fat people. In the media, the idea of fatness is of it being a failure and needing to be fixed, particularly on television where bodies like mine are about us being losers or being embarrassing. Hamburger Queen is basically for fat people who don't feel like they need to be fixed. It allows for them to be celebrated and to take up more room.'
When you launched it in 2011, shows like 'Supersize vs Superskinny' were really popular…
'Yeah, it was a response to all of that sort of trash telly that was telling me I was broken, that I was someone who should feel shame and that I was ugly. These are all things that I didn't feel about my own body. So, HQ is a sort of response to that and also uses television formats: it's "The Great British Bake Off" meets "The X Factor" with "The Clothes Show" put in there.'
So, what actually happens on the night?
'Everyone does a show, a little talent act, people dress as a trend and then there's the taste round in which they have to cook something for our judges. The Guardian's Grace Dent will be there to critique the food: she's done it before and really enjoys it. Of course, my mum has been a judge on it every year. Then we've got head judge Sofie Hagen and performer Le Gateau Chocolat, who traditionally always does our closing number.'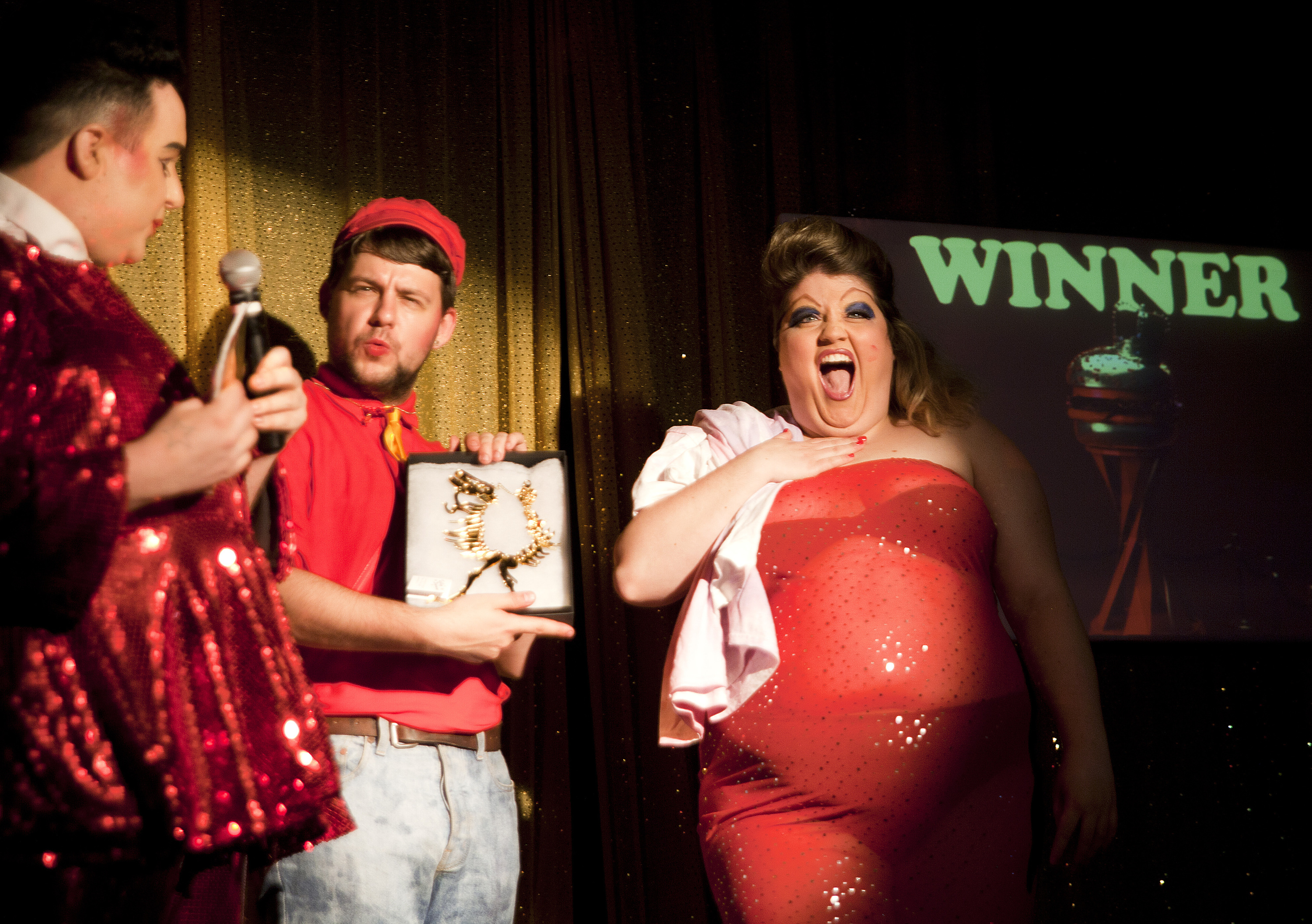 One former Hamburger Queen contestant from Johannesburg said she entered because there is no fat positivity in South Africa. Do you think there is something special about London, that contests like this can happen here?
'I think there's something in the fact that HQ is really working-class. It started off in a gay boozer in south London [Royal Vauxhall Tavern] and it's run by me. It looks at working-class factors, so it's largely built around working-class perspectives. I think there's something about London working-classness which is about taking up space, being mouthy when you shouldn't be mouthy and that lends really well to HQ. I wouldn't say it was just a London thing, I would say it's what it is to be London working-class folk.'
What is your take on fatness and class?
'I think they're totally entwined. There are different experiences for different people and sometimes when I talk about class, people get their knickers in a twist because they think I'm saying working-class people are fat. I'm not. What it is for me is that, with food, when you grow up in poverty, it becomes complicated, it becomes precarious. It means that we have differing relationships with food.'
Does London – and the UK generally – have a big problem with fattism? Are things changing?
'People would like to think that we've become a bit more progressive. But there's a lot of conversations that are being funded by capitalist beauty companies trying to get all of us to buy into their products and make us feel the public space has become more accessible for fat folk. People that are allowed to be fat in public are only ever allowed to be 2D. They can either be broken, or the funny one. We can't be the love interest.'
How has Hamburger Queen challenged people's perception of body image?
'What it's done is complicated the argument. It doesn't give a good capitalist version of, "Ooh, buy a scented bath bomb and you'll suddenly be okay." We create a space in HQ that's quite punk, quite riotous and opinionated. But it's also welcoming for people that are new to discovering their body and allowing themselves to think that maybe they're alright, they're good people. I think that is big takeaway from HQ, the fact that you don't have to be fat to understand what it is to feel shitty about yourself.'
Where are you from in London?
'I'm from Kentish Town. When I say that, people always say, "Ooh, from Kentish Town!." But I'm like, I grew up there in the '90s, the bougie butcher that's there now was the Kwiksave. It's a very different place.'
And finally – on the subject of hamburgers – what's your favourite burger in London?
'This is a great question! I think one of my favourite burgers in London is Dirty Burger. I really love the fact that they're not shy with their bacon. I had Dirty Burgers at my wedding, I love them so much.'
Watch 20 contestants battle it out for the Hamburger Queen crown and see cabaret performances from Le Gateau Chocolat and Rubyyy Jones at Shoreditch Town Hall on Sat Dec 8. Tickets are £15.
More great events to look out for
Find great events to fill your Friday, Saturday and Sunday
Best selling Time Out Offers
Support Time Out
We see you're using an ad-blocker. Ad revenue is Time Out's main source of income. The content you're reading is made by independent, expert local journalists.
Support Time Out directly today and help us champion the people and places which make the city tick. Cheers!
Donate now