Elisabeth Moss interview: 'I had to work on being tougher and harder'
She went almost unnoticed in 'The West Wing', then transformed wallflower Peggy in 'Mad Men'. In 'Top of the Lake', Elisabeth Moss is finally in control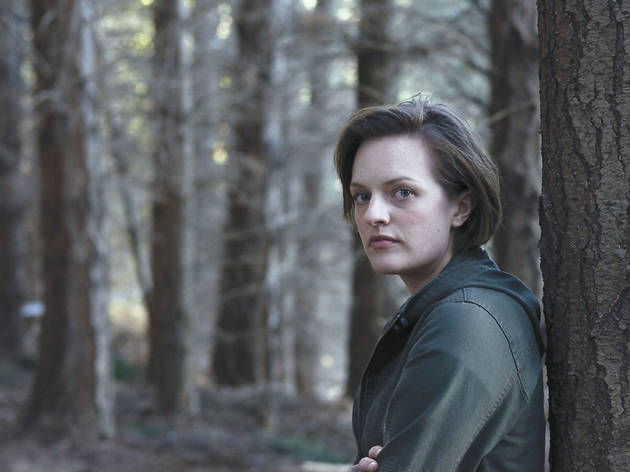 Few actors can say they've been in one series that defined its decade, let alone three. But Elisabeth Moss may be about to complete a remarkable treble. She was the President's daughter, Zoey, in 'The West Wing', whose rat-a-tat dialogue and restless camerawork injected new vigour into TV drama. Then there was 'Mad Men', the most influential drama series of the past ten years: its impact spilled over into bars, fashion and even a debate over sexual equality centred around Moss's budding ad exec, Peggy.
Now Jane Campion's superlative 'Top of the Lake', in which Moss plays Robin – a detective hunting a missing girl from a remote New Zealand community – is reasserting television's position as the first stop for quality screen drama. Moss, speaking to us from New York, is understandably ebullient.
So between the location, cast (including Holly Hunter and Peter Mullan) and series creator, plus a role that represented a genuine departure for its star, '
Top of the Lake
' must have been a no-brainer for Moss? Not so – it was a major gamble. 'I'd just wrapped season five of "Mad Men",' she says, 'then three days later I was flying halfway round the world where I didn't know anyone.' Nor had she yet met Campion, having done her audition online.
'I was totally stressing,' she recalls, able to laugh about it now. It was the first time I'd ever led a project of that calibre before. It could have been disastrous.' Indeed it could – the Australian Broadcasting Corporation responded to the casting of a non-Australasian in the lead by pulling their funding. Moss gamely shrugs this off. 'Jane and the producers knew that would happen if they cast me – I was more flattered that they were willing to lose the money in order to have me!' She chuckles devilishly. 'When you've been dealing for many, many, many years with plenty of British and Australian people coming over and playing American roles… I don't care, people can go and work where they want to work!'
We last spoke some years ago, for the second series of 'Mad Men'. This is a, if not flintier, certainly more seasoned Moss on the other end of the line. She credits her latest role for this. Both Zoey and Peggy were wide-eyed ingénues gradually hardened by life's harsh realities, but Robin is already world-weary and battle scarred. It's a transformation Moss underwent herself. 'I'm a bit girly,' she concedes, 'so I had to work very hard on that, trying to be tougher and stronger and harder, and then taking that into my own life.'
Her own experiences must also have helped this evolution. The public scrutiny applied to her nine-month marriage to 'Saturday Night Live's' Fred Armisen (who subsequently conceded he was 'a terrible husband'), allied to consistent curiosity, bordering on dismay, about her religious beliefs – Moss was brought up a Scientologist – represented a steep learning curve. She sounds unruffled by the attention: 'I don't think it'll ever not be weird. The only thing you can do is to not answer them if you don't want to. That's the only card you have to play – to say, "it's none of your business".'
Moss saw the impact of megastardom close-up in 2011, performing opposite Keira Knightley in West End psychodrama '
The Children's Hour
'. (In spite of being half-British through her father, her memories of London remain endearingly gauche and tourist-y: 'I felt like I was in a Jane Austen novel!'). She was impressed with how her co-star handled the hubbub, and a little relieved that her own career progressed steadily but relatively unspectacularly since her screen debut at the age of eight, giving her the time and space to develop both as an actor and an individual.
It was 'Mad Men' that saw her profile soar; a smash hit which took her by surprise. 'I never saw "Mad Men" coming – it's been better than any dream I could have had.' But she's also been well drilled by creator Matt Weiner, giving nothing away about the show's highly anticipated seventh and final season. 'You have to adopt a strategy on "Mad Men",' she claims, apologetically. 'I don't think anyone knows anything – even Matt. But everything's going to mean something. We'll all be getting very dramatic – "this is the last day four of episode five that we'll ever have!". But we're as excited about it as you are…'
The prospect of life without Peggy may be daunting but, should that fourth landmark series come round, Moss will be ready. Although potential producers may wish to note that, this time, the gag's coming off. 'Whatever I do next, it'll be in my contract that I can talk and tweet everything about it!'
'Top of the Lake', BBC2. Saturdays, 9.10pm.
Read more about 'Top of the Lake'