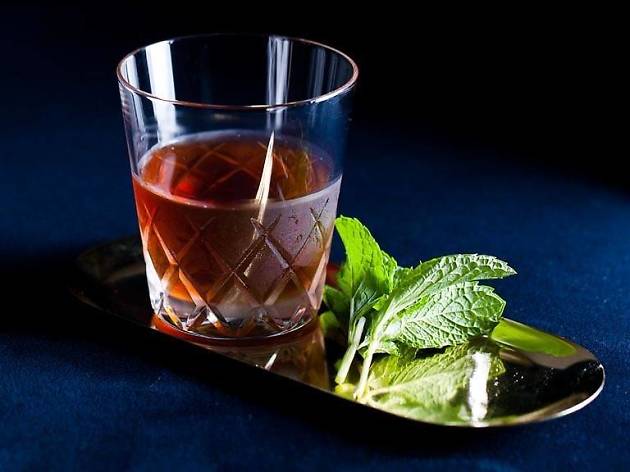 Meet the panelists of Time Out L.A.'s 2017 Bar Awards
A quick introduction to the badass bar industry experts helping us to crown the best bars in Los Angeles
For the second year, the Time Out L.A. Bar Awards will celebrate the city's best bars, bartenders and bar teams—the people and places slinging the most creative and swoonworthy drinks with top-notch service in unique and beautiful spaces. To help us curate the categories and finalists for these awards, we've rounded up some of the best and brightest names in the industry to tell us where they love to drink and who among their peers has captured their attention this year. These folks know their stuff, and will help us to crown our winners come May 22. Get to know the industry panelists of Time Out L.A.'s 2017 Bar awards.
RECOMMENDED: Full guide to Time Out L.A.'s Bar Awards
Meet the panelists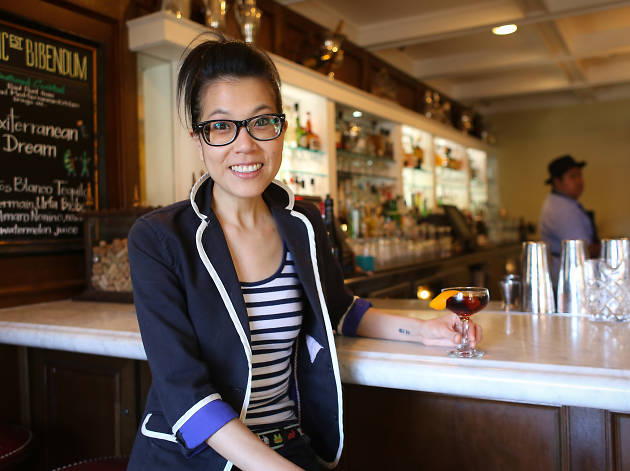 Photograph: Courtesy @eugeneshoots
Cari Hah, bar manager at Big Bar
Cari Hah is the manager of Alcove's Big Bar in Los Feliz. She is known by some as the tiger mom of the L.A. bar industry and is a huge cheerleader for L.A. bartenders.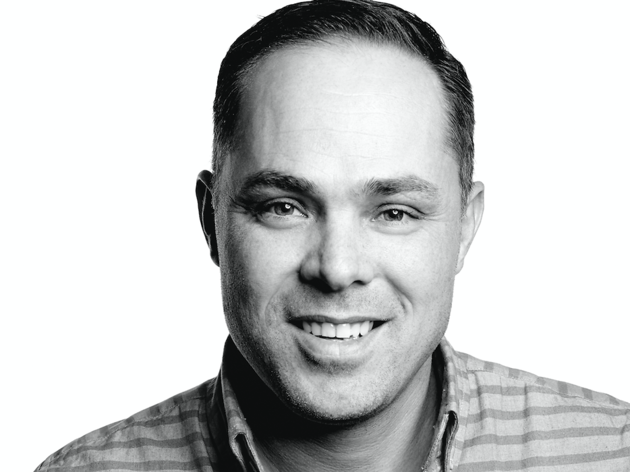 Dan Long, Bacardi portfolio ambassador and USBG L.A. chapter president
Dan Long is a Bacardi portfolio ambassador in Los Angeles, and also serves as president of the L.A. chapter of the United States Bartenders' Guild.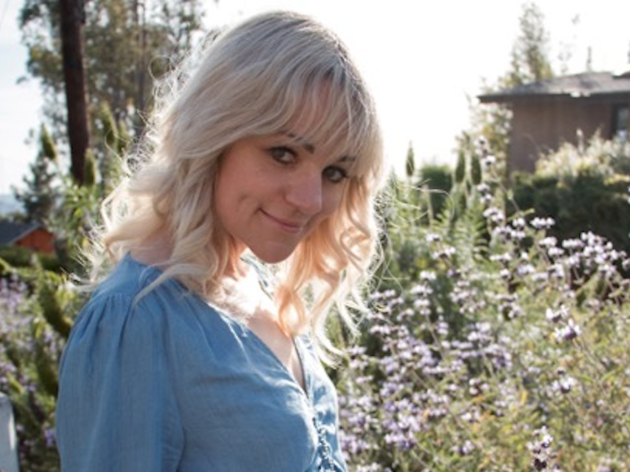 Morgan McLachlan, head distiller at the Spirit Guild
Morgan McLachlan is head distiller at the Spirit Guild, a local craft distillery located in the heart of L.A.'s Art's District. One of only a handful of female distillers in the country, she takes her inspiration from California's unique terroir and pioneering spirit. Her favorite pastimes include pilfering neighborhood botanicals for gin experiments, tippling mind-bending cocktails made by L.A.'s amazingly talented bar community, and boogying (when the time is right).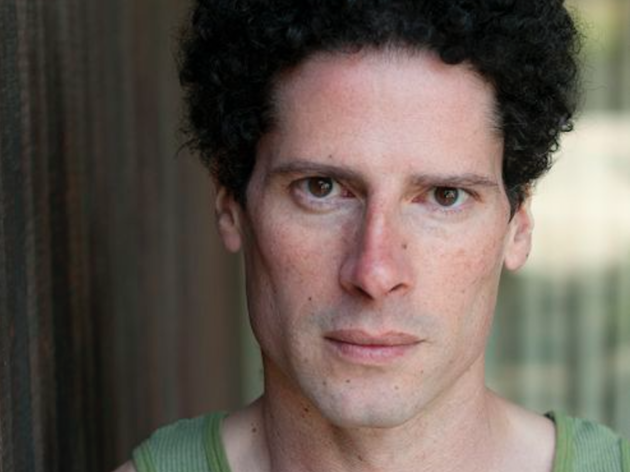 Marcos Menendez, managing partner of Room 31
Marcos Menendez is originally from New York City and is a veteran barman with over 20 years of experience in some of the busiest bars in both Los Angeles and New York. Over the years he's worked for bar impresarios such as Sean Macpherson, Cedd Moses of 213 Group, and the 1933 Group. He also served as Beverage Director for Heirloom LA, and is currently the Managing Partner of Eagle Rock speakeasy Room 31. He'd like to thank the L.A. cocktail community at large for its mentorship and inspiration over the years, and Time Out L.A. for recognizing Room 31 among the city's best and brightest.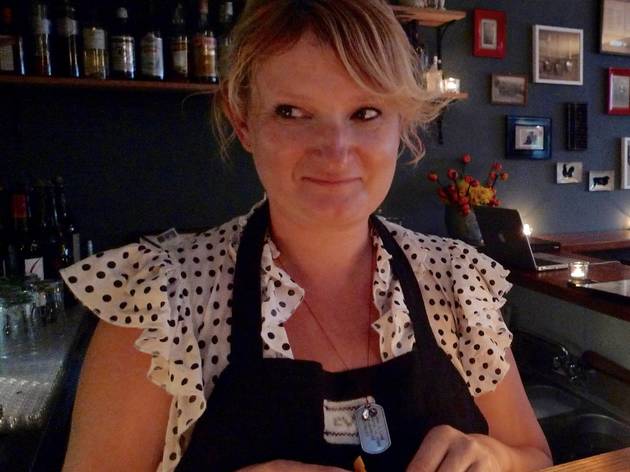 Gaby Mlynarczyk, consulting beverage director at Accomplice
Gaby has served the last thirty years behind bars—that is to say, mixing drinks. In 2007 she opened her own cocktail bar in New York City, then moved to Los Angeles in 2011 where she has worked alongside chefs such as Michael Voltaggio, Kris Tominaga, Josiah Citrin, Brendan Collins and Johnny Iuzzini creating drink programs for their restaurants. In her spare time, Gaby documents her liquid research and experiments via her blog, The Loving Cup. Gaby currently works as consulting Beverage Director for Accomplice Bar in Mar Vista and at Vacation Bar in Santa Ana. She is also in the process of writing Clean + Dirty Drinking, a cocktail book that will be published by Chronicle Books in spring 2018.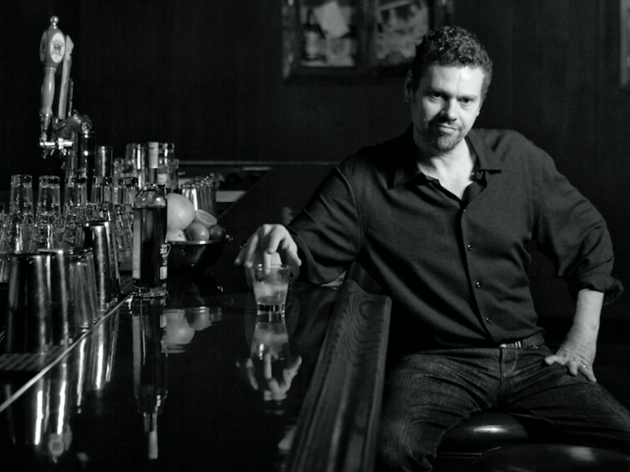 Photograph: Courtesy 213 Hospitality
Cedd Moses, founder and CEO of 213 Nightlife Group
Cedd Moses is the founder and inspiration behind 213 Hospitality, a company which operates several of Los Angeles' most celebrated bars, restaurants and breweries including The Varnish, Cole's, Seven Grand, the Golden Gopher, Caña Rum Bar, Las Perlas, Casey's Irish Pub, Honeycut, the Normandie Club and Arts District Brewing Co., amongst others. Upon establishing 213 Hospitality in 2000, Moses dedicated his professional pursuits to the revitalization of Downtown L.A. He is on the board of LASI (Los Angeles Streetcar, Inc.), Historic Core Business Improvement District and the Museum of the American Cocktail. Currently, Moses is developing a project inside the historic Fred Harvey Room within Los Angeles' Union Station.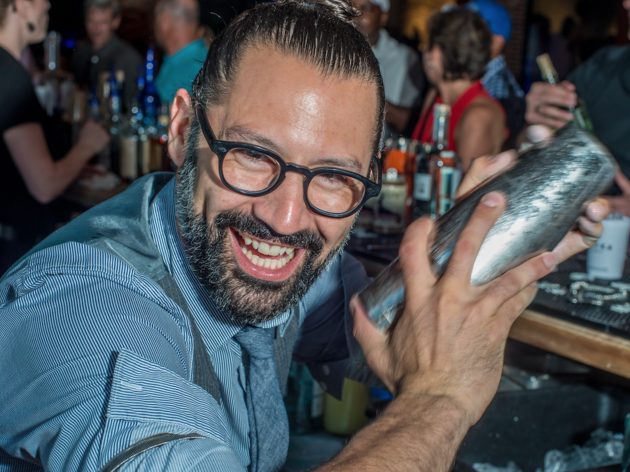 Trevor Schneider, national Reyka Vodka brand ambassador
As the national Reyka Vodka brand ambassador, Trevor Schneider travels throughout the country as an educator and expert on Iceland's best export. While living in New York City, he worked his way up from server to bartender to bar manager to event liaison at iconic establishments such as GoldBar and Sweetwater Social. Also known as the "Cocktail Ninja," Trevor grows everything from herbs to exotic fruit, which often turn into ingredients and homemade syrups for his cocktails. True to Reyka's Icelandic roots, Trevor is quite an ice fanatic, and explores new ways to serve up refreshing, cold cocktails using ice in its many variations.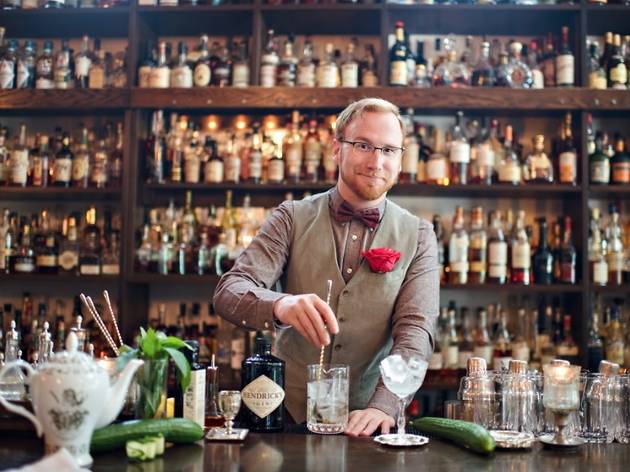 Mark Stoddard, Hendrick's Gin ambassador
In 2008, Mark Stoddard opened the Bitter Bar, a world-class cocktail destination at the foot of the Rocky Mountains in Boulder. As a world champion mixologist and attentive student of cocktail history, it was only fitting that Mark joined Hendrick's Gin in early 2012. He has won numerous cocktail competitions at the local, national and international levels, taking first place at the coveted 42 Below Cocktail World Cup in New Zealand in 2010, emerging victorious among over 3,000 expert mixologists from around the world. His accolades have been featured in media outlets such as The New York Times, Washington Post, Denver Post, Imbibe Magazine, Class Magazine, Bon Appetit and Denver Magazine, among others.
Devon Tarby, partner at Proprietors, LLC
Devon is a partner and a driving creative force at Proprietors, LLC, a Los Angeles based leader in the hospitality and cocktail industry. Among a vast array of projects with global brand partners, Proprietors, LLC owns and operates world-class cocktail bars including the Walker Inn, Honeycut, Normandie Club, Nitecap and Death & Co.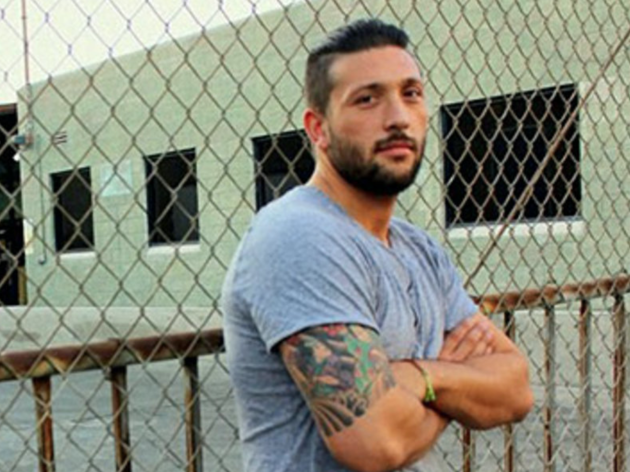 Brandyn Tepper, bar manager at Felix
With roots native to Los Angeles, Brandyn Tepper has been a part of the L.A. food and beverage scene for the past 8 years. Tepper was the bar manager at David Myer's Hinoki and the Bird, the recipient of 2013 GQ Best New Restaurant and 2013 Bon Appetite Best New Restaurant Finalist. His success at Hinoki earned him a Zagat 30 under 30 in 2014. Upon leaving Hinoki, he went on to launch beverage consulting and event company Cocktail Academy. Tepper has spent the the last three years consulting for the likes of SBE, Wolfgang Puck, Beam-Suntory and Four Seasons Hotels. Now, Tepper is back in the restaurant game as the bar manager of Evan Funke's recently opened Venice restaurant, Felix.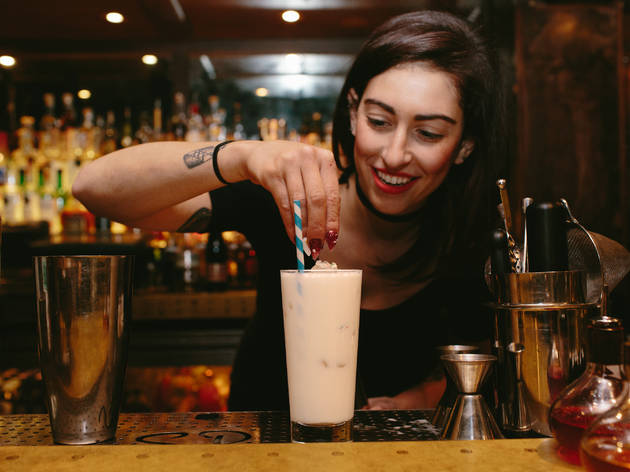 Yael Vengroff, bar director at the Spare Room
Originally from Houston, Yael moved to Los Angeles from New York City in 2012 after accepting a position with Proprietors, LLC, where she assisted with beverage development and operations management. Prior to joining the Spare Room, where she now serves as bar director, Yael could also be found behind the bar of Hollywood's Harvard & Stone, where she became known for her playful personality and whimsical cocktails. Yael also holds a number of titles with Speed Rack—the National charity bar competition that honors women bartenders and helps to raise funds for breast cancer research—including the 2012 National Champion, the 2013 Champion of the West Coast Rematch and the 2014 Champion of Fastest Hands in the West. In 2015, Yael was named in Zagat's 30 Under 30, which recognized her work as one of the top industry leaders in Los Angeles.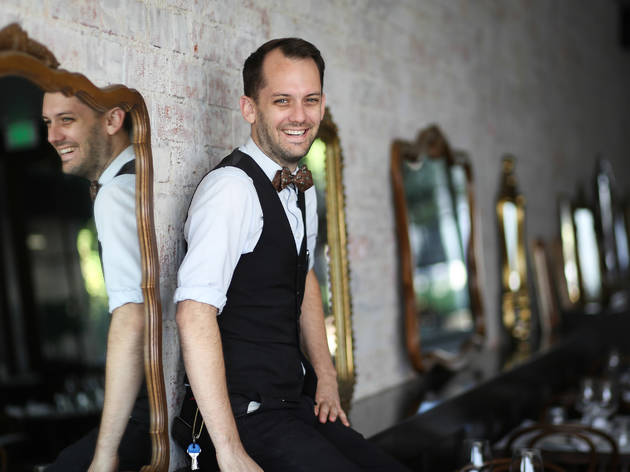 Ryan Wainwright, director of bar programs for Bombet Hospitality Group
Ryan Wainwright is the director of bar programs for Bombet Hospitality Group. Wainwright moved to Los Angeles in 2010 and worked at notable restaurants like Gjelina and the Tasting Kitchen before joining Bombet Hospitality Group in 2014. He has garnered numerous Best Bartender and Best Bar Program designations from Modern Luxury, Playboy, Eater and Thrillist, among others; as well as wins for the Southern California region at the United States Bartenders' Guild Most Imaginative Bartender competition presented by Bombay Sapphire Gin and GQ magazine, and the Gra'it Grappa Cocktail Competition; as well as national awards at the Bacardi Legacy cocktail competition and the Maestro Lucano Cocktail Competition.