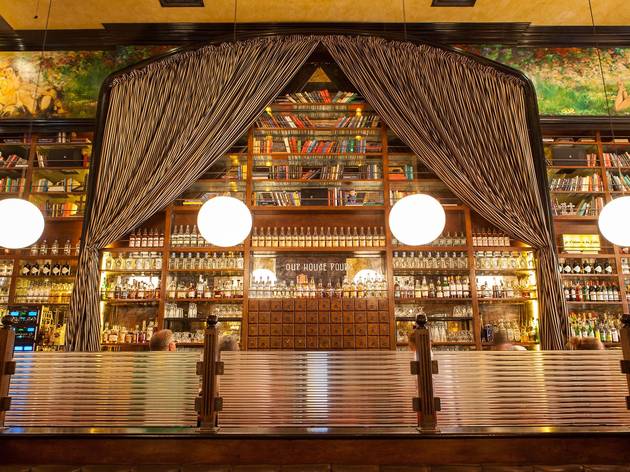 The best happy hour deals in Santa Monica
In a city full of young professionals (and home to Silicon Beach), happy hour is the best hour. Here are the top spots to drink on the cheap in SaMo.
Santa Monica may embody most Southern California stereotypes—babes frolicking on beaches, hippie moms strolling through farmers' markets—but it's also known for its fledgling start-ups and tech giants (what's up, Google). To sum up: It's all about working hard and playing hard here. We rounded up the nine best happy hour spots in Santa Monica to unwind, whether you're finishing up your work day or just taking a break for beer. Because, hey—you deserve it.
RECOMMENDED: The top 10 happy hour deals in LA

SaMo's best happy hour spots