The best pool bars in L.A. open to the public
Sip on a cocktail sans a room reservation at these pool bars across the city that are open to the public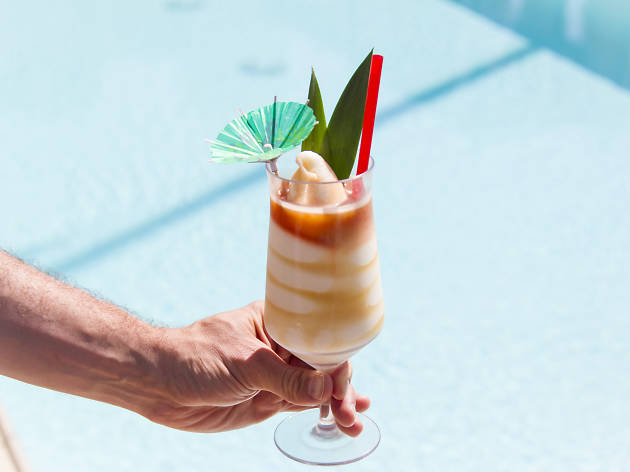 When any plain old rooftop bar won't do but you're not quite into a full-blown pool party, it's time to hit the pool bar. In the case of some luxury hotels, you'll have to shell out for a cabana or a day bed in order to take a dip. But, hey, treat yo' self—or at the very least, live it up with a cocktail in hand and your toes in the water at one of these pool bars in L.A. open to the public.
Dive into a drink at these poolside bars
Looking for a drink after you dry off?
Contrary to popular belief, hotel bars aren't all about $18 drinks and bougie clientele. Some of the best cocktail bars in L.A. are found in hotels, both budget-friendly and swanky. The best part? If you've had one too many, there's a bed with your name on it just steps away.