We don't even know who'll be performing at Coachella 2017 yet, but it's already time to start planning your stay during the massive music festival. If you want to be close by, you'll have to pay up for a premium-priced hotel or stay in the crowded on-site camp. But one affordably-priced pop-up camping party is returning for its second year.
Base Camp sets up its lakeside party and campsites during both weekends of Coachella (April 13-17, 20-24) as well as the weekend of Stagecoach (April 27-May 1). You find the pop-up six miles south of the festival grounds, with the option to buy a pass for a private shuttle service between the two.
The campsite retreat comes with the best of a desert camping experience (RV, car and tent camping) while offering hotel-like amenities (pool, concierge service, coffee bar and real toilets and showers) as well as festival fun (cocktail bar, styling lounge and hot air balloon rides). You'll even find a pop-up from Palm Springs brunch favorite Cheeky's.
Reservations for four nights start at $189 per person, with upgrades available for luxury tents, RV hook-ups and even roundtrip helicopter service from L.A.
For 2017, Base Camp is rounding out its basic campsites with a "Turn-Key Luxury Tent," a pre-built roomy tent from Shelter Co. that includes the option of coming furnished. Those sites will run you $575 on top of the standard camping pass.
Check out some sneak peeks of what the luxury accommodations will look like this year:
We scoped out the site during Coachella last year; check out some of out favorite photos below.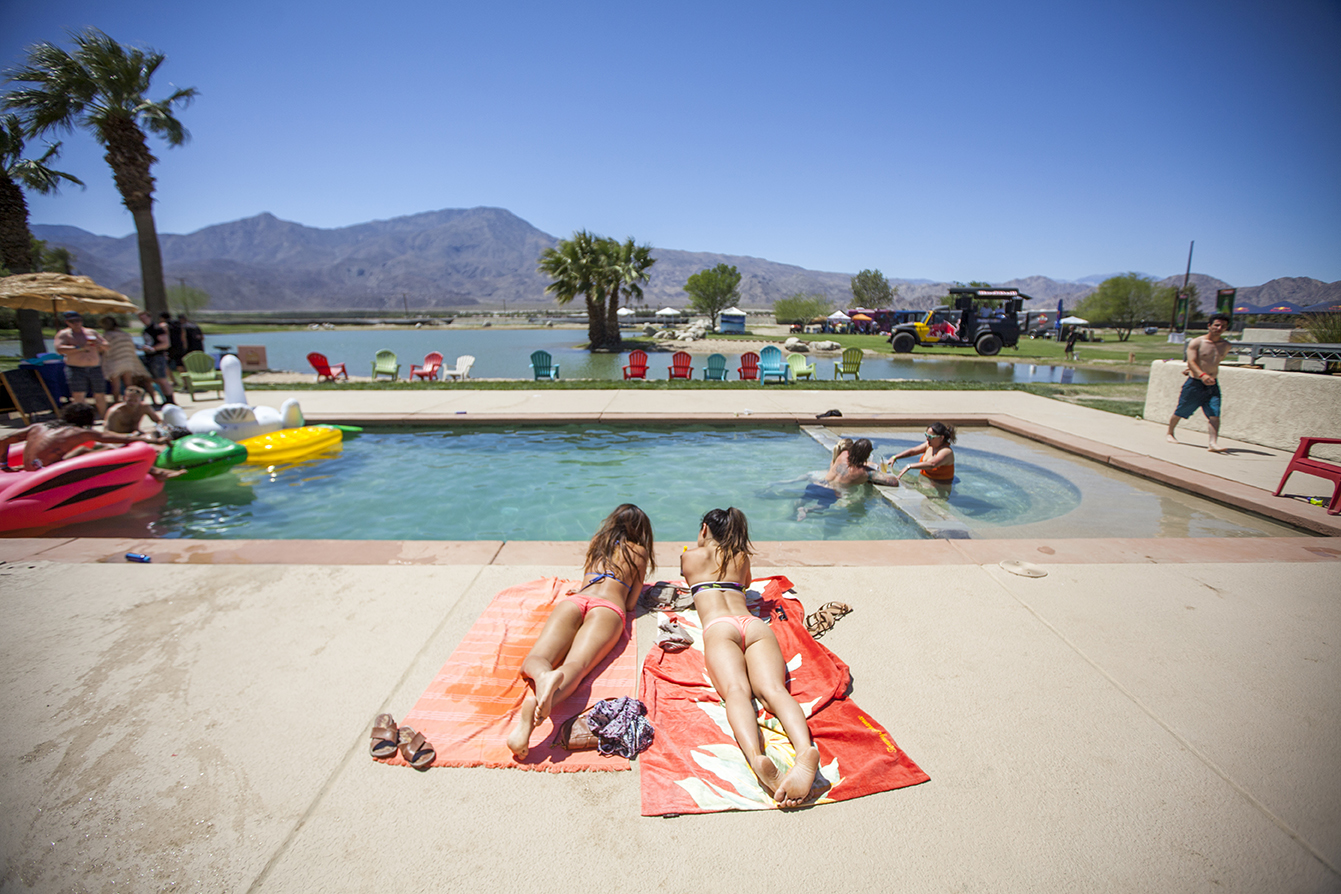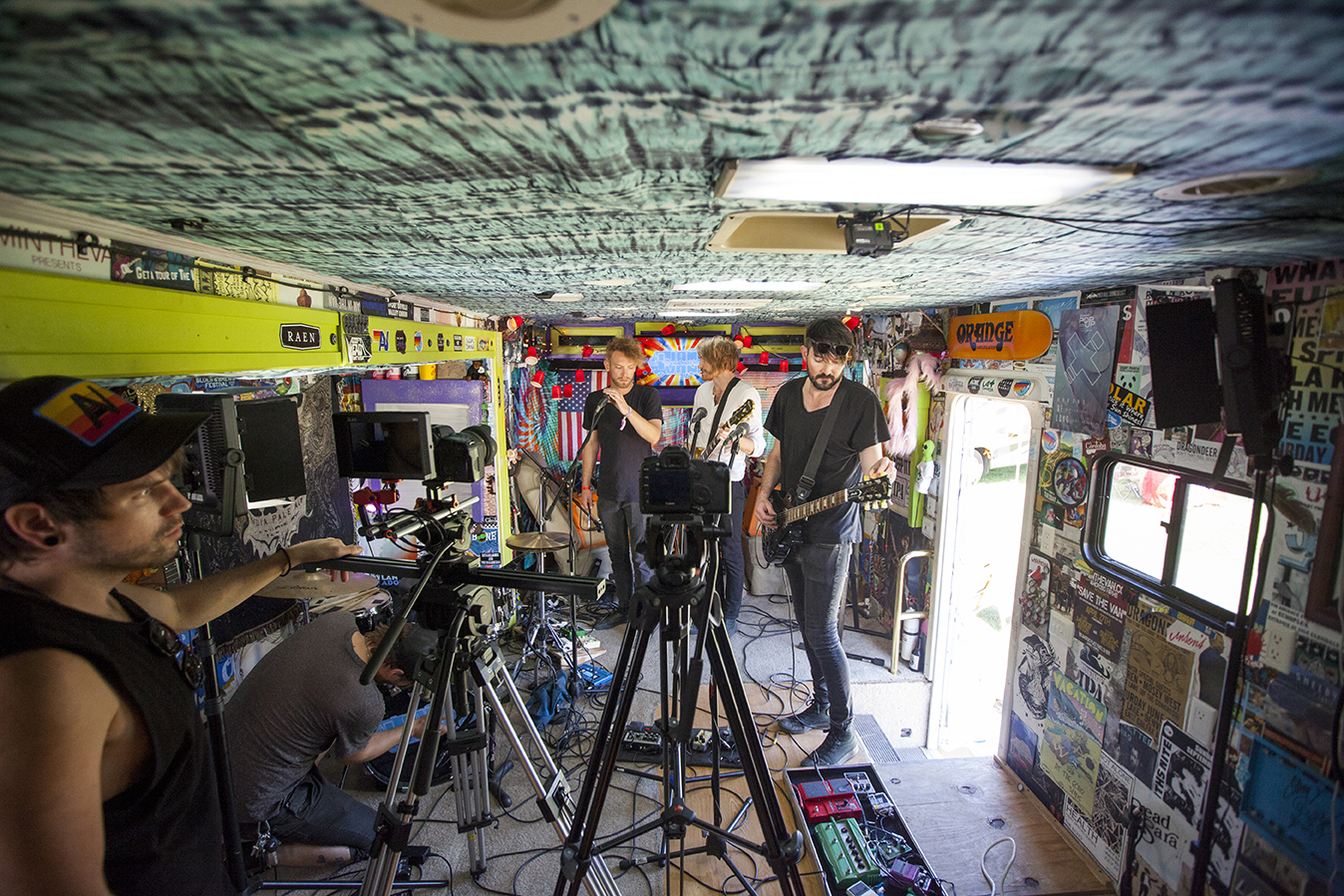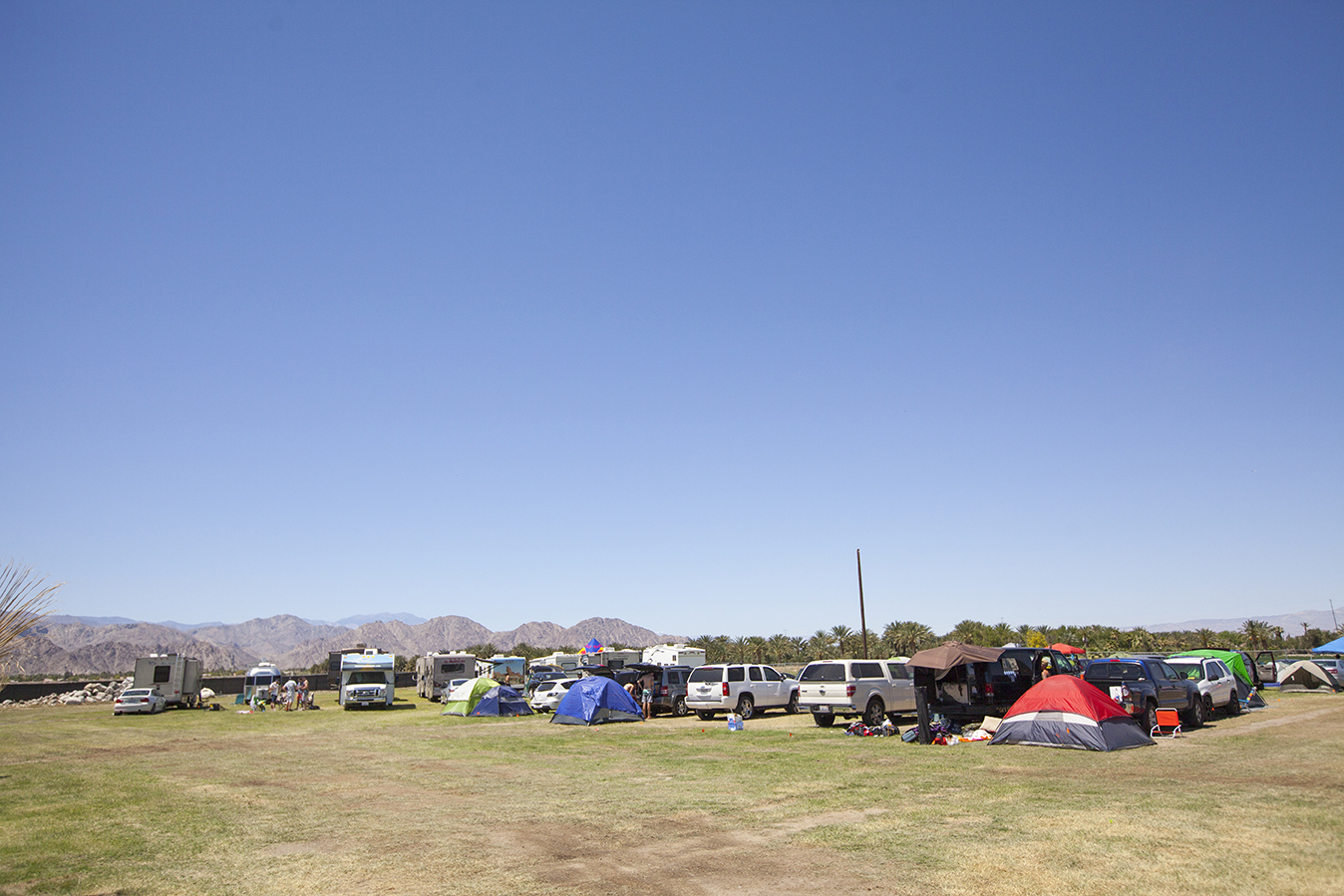 Want more? Sign up here to stay in the know.