Stagecoach 2018: Lineups, slide shows and more
Get your Stagecoach 2018 info here, y'all, from ticket sales and pricing info to lineups, schedules and more.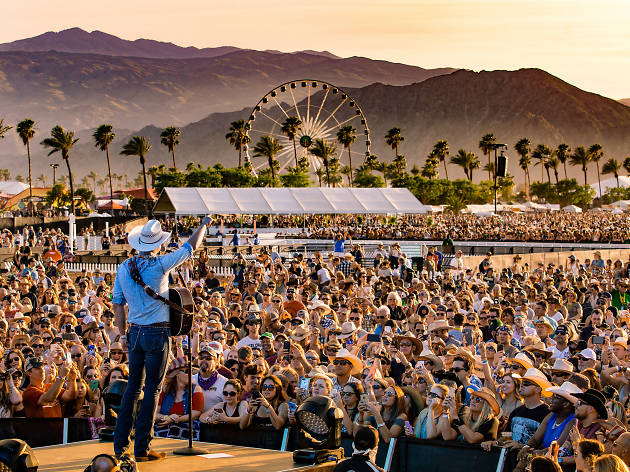 Stagecoach 2018 will be here sooner than you think, folks. The county music fest comes on the heels of Coachella, but is very different—the vibe is more relaxed, the crowds are smaller and you can drink beer at the stages. Comparisons aside, Stagecoach is a great event in its own right. It caters to a surprisingly wide range of folks and books some pretty incredible talent.
Find out here when tickets go on sale, who's playing the fest, which artists you have to see and what we've learned along the way. Yeehaw!
When is Stagecoach 2018? The fest will be held over the weekend of April 27-29.
Who's performing? The Stagecoach 2018 lineup includes Garth Brooks, Keith Urban and Florida Georgia Line.
When are advance sale tickets available? General admission sales begin Friday, September 22 at 11am. All ticket info can be found here.

How much will tickets cost? For the 2018 festival, GA tickets are $329. Corral Standing Pit spots cost $1,199 and Corral Reserved Seating passes begin at $899. RV Resort spots will go for $600 for dry camping, $900 for 30amp and $1,000 for 50amp, with a $179 option for car camping.
Get your credit cards ready, cowboys and girls, and relive all the glory of last year's fest right here.