Pop-ups ripe for Instagram fodder are having a bit of a moment (see: Museum of Ice Cream, and the forthcoming 29Rooms and Candytopia). And Happy Place—no "the," which we suppose prevents it from sounding like some sort of euphemism—is the latest installation to try to convince you to plunk down cash in exchange for self-portraits.
Happy Place, which opens November 20, promises an experience filled with sugar and selfies. You'll kick off your walkthrough of the Arts District installation with a dose of Happy Place-branded M&Ms, fuel up with a cake pop and finish up with a tart cup of lemonade—and an additional option of rainbow grilled cheese at the end.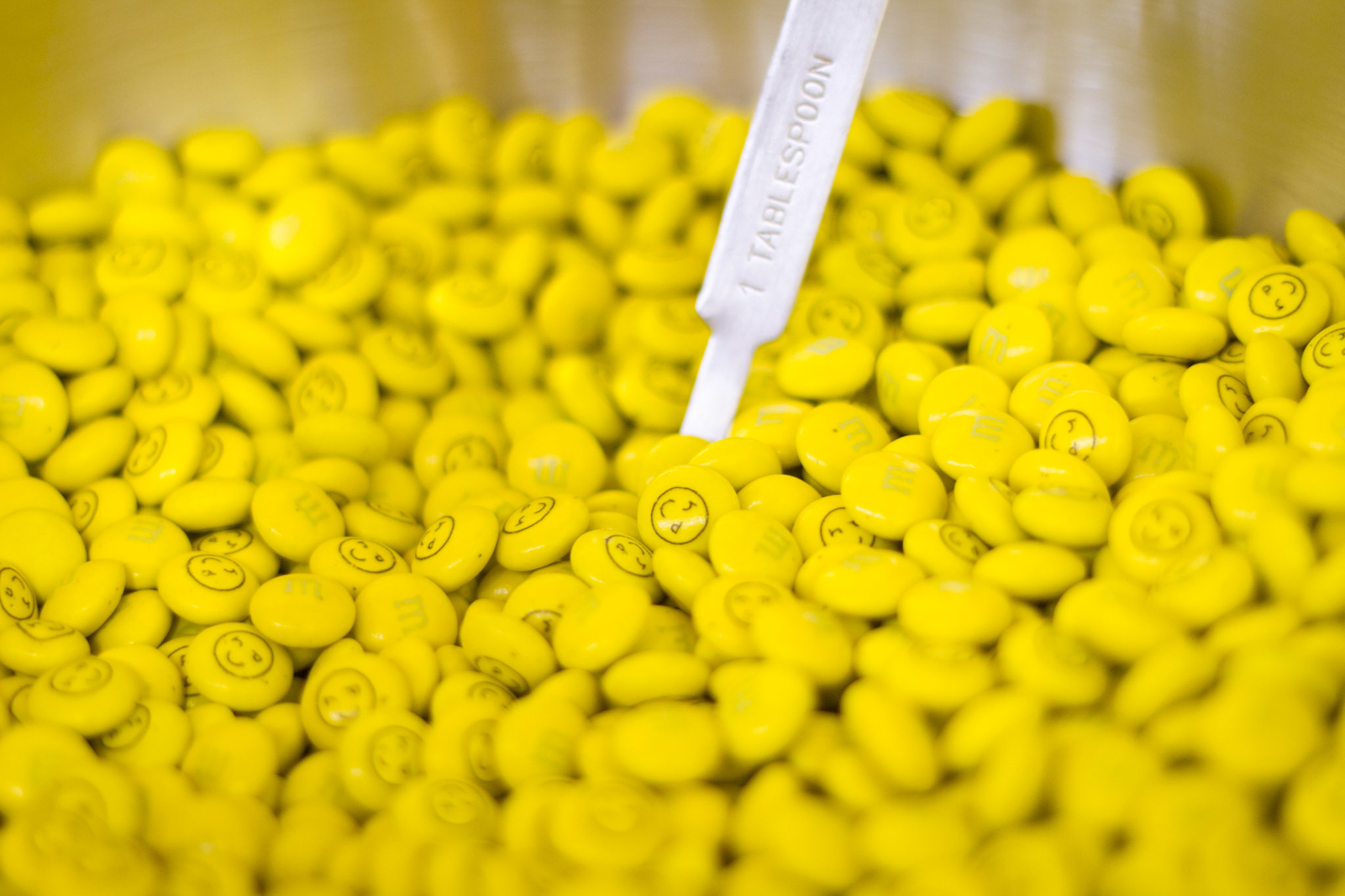 As for the selfies, the pop-up features a series of installations to stand in front of or climb into, like a confetti-filled dome and an upside-down bedroom. You can pose for a pair of GIFs along the way by making snow angels on an illuminated bed of confetti or jumping into a pot of oversized coins (with a surprisingly stiff landing).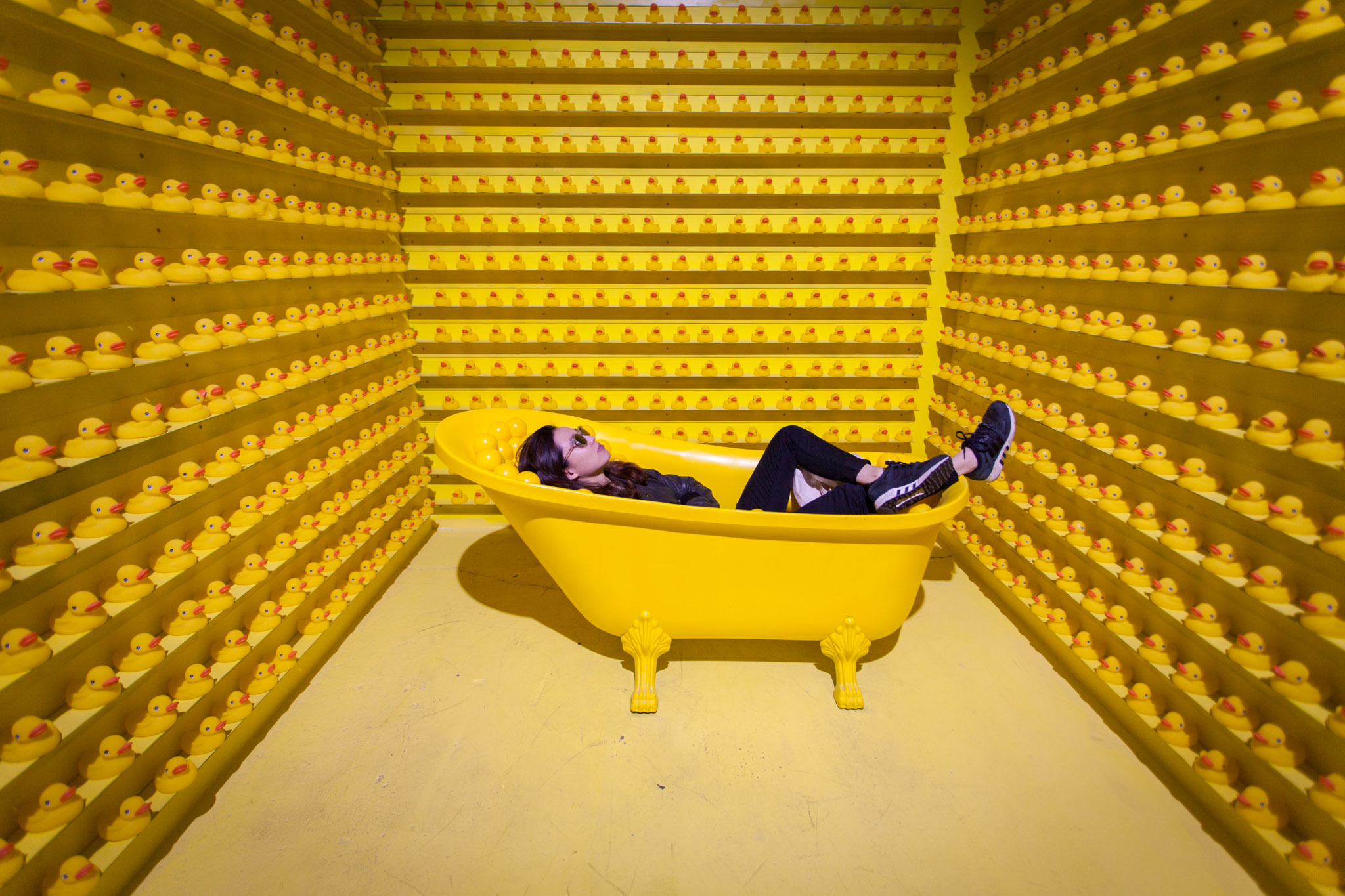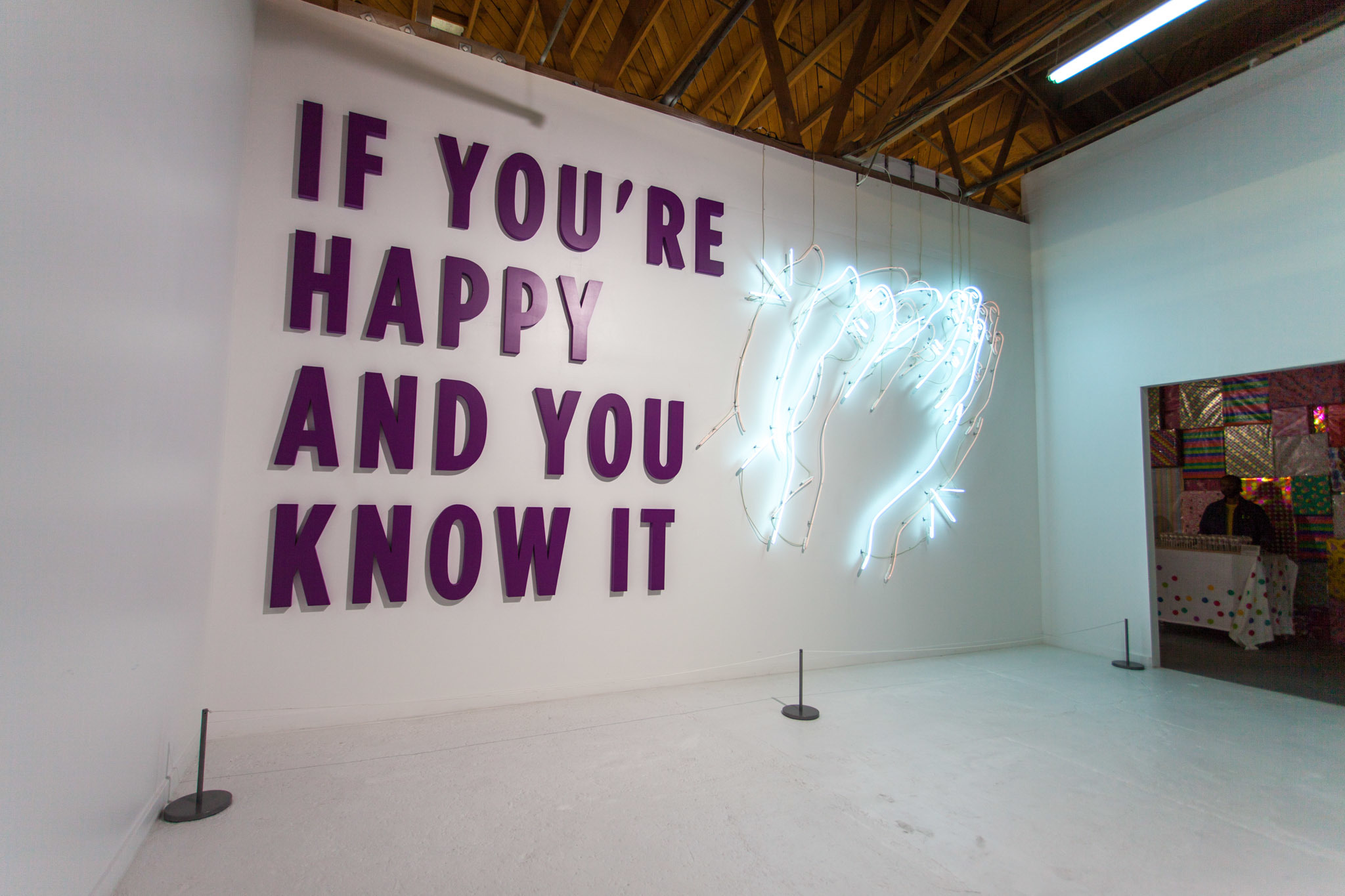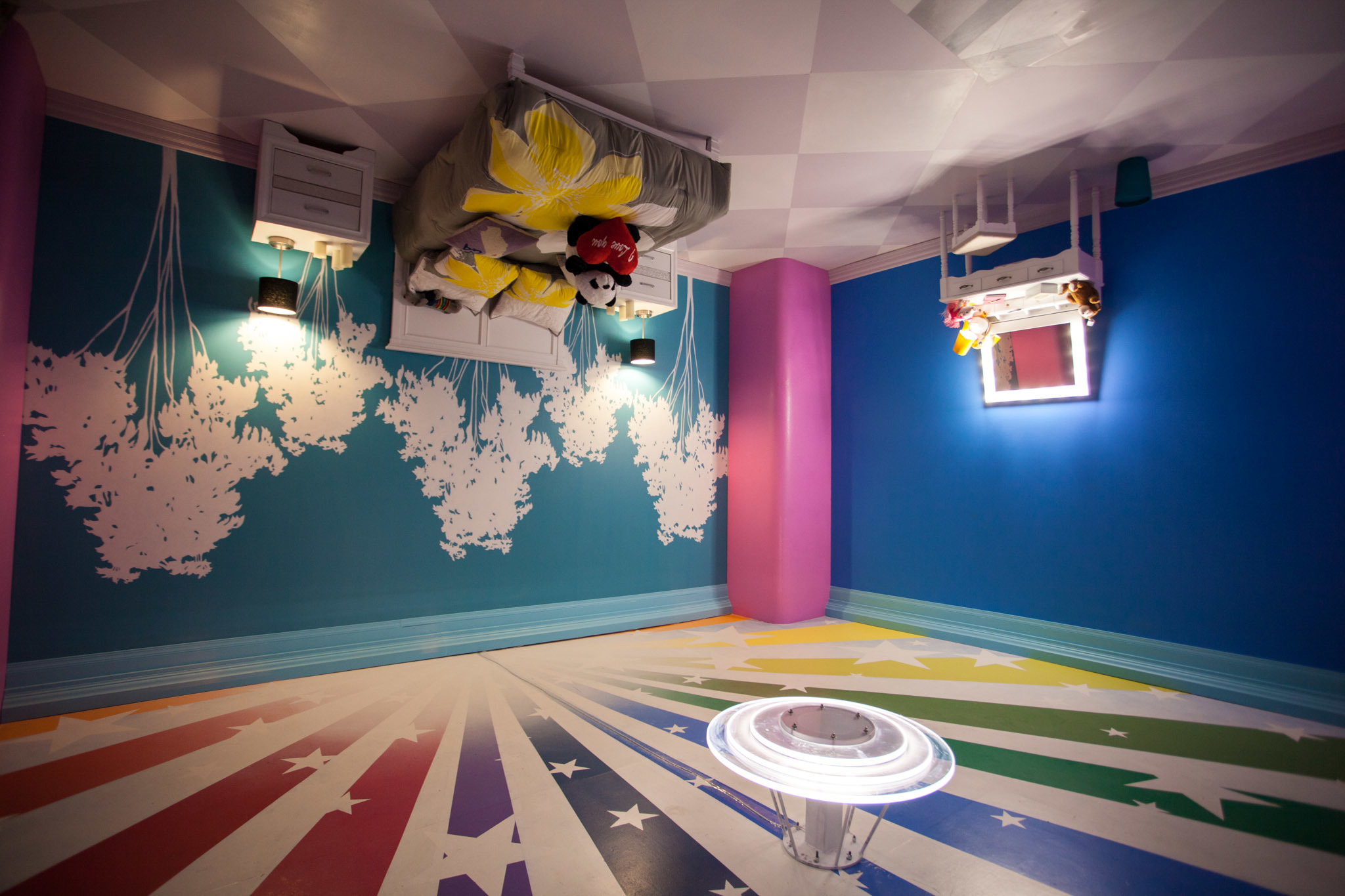 But a place that's nothing but a series of photo ops makes it surprisingly difficult to actually snap satisfying photos. Some of the rooms seem dim, often with unflattering lighting (we're looking at you, very unmerry birthday room) that'll have you spending a couple of extra minutes in your photo editing app of choice. In that sense, it's like an anti-"Infinity Mirrors"—Yayoi Kusama's compelling, reflective art installations likely never had selfies in mind, but nevertheless their illuminated chambers have made taking incredibly photogenic portraits as simple as tapping a shutter button. Here, you'll need to work for those likes.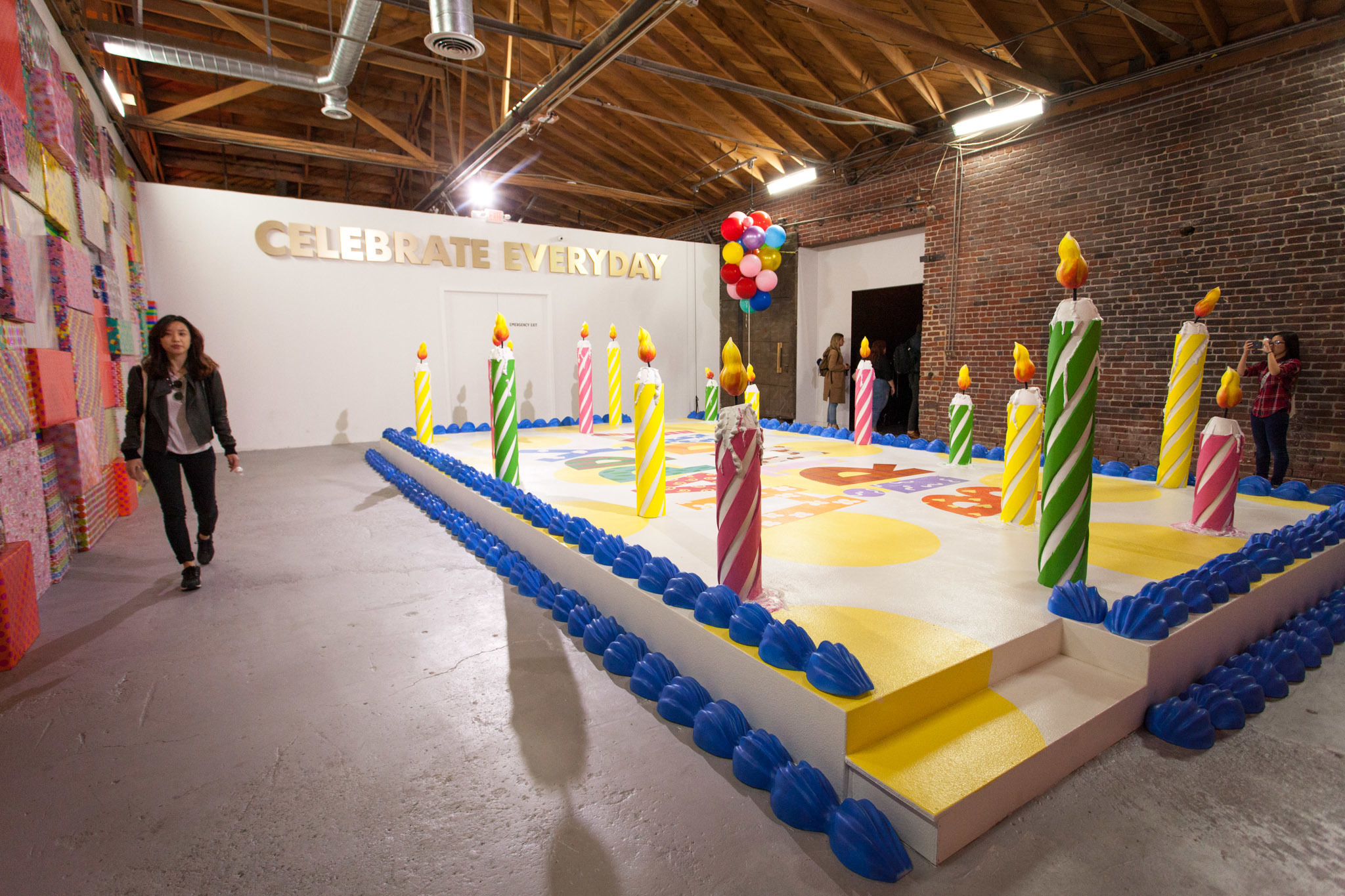 The one exception is a legitimately engaging field of fake marigolds, in which you pop up through a hole in the faux flower bed's base to appear as though you're surrounded by a golden wonderland.
Like other similar installations, Happy Place's most decidedly unhappy aspect is its price. Admission, which is broken up in multi-hour time slots, costs $28.50. There's also a VIP option for $199, which includes front of line access, a personal guide, a professional photographer and parking—which is otherwise kind of a nightmare in that area of the Arts District.
After navigating the gift shop at the end, you'll exit Happy Place on the opposite side of the block from where you entered and across from the entrance to the Los Angeles Gun Club (we're still searching for the proper German expression to articulate this twist). In our case, we also stumbled upon a man walking his three-month-old corgi in the parking lot. Now a room full of corgis, that's an idea for a happy place.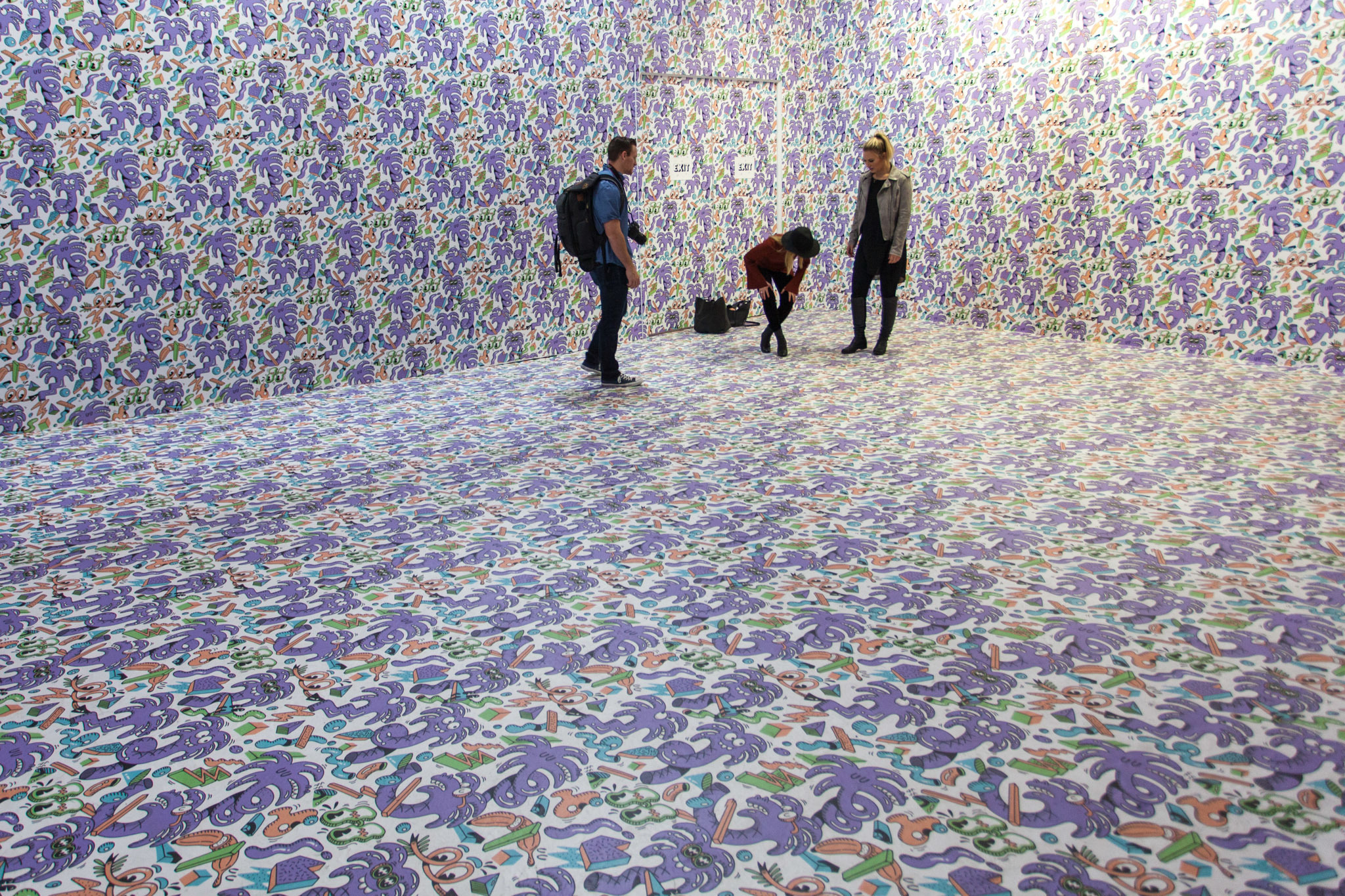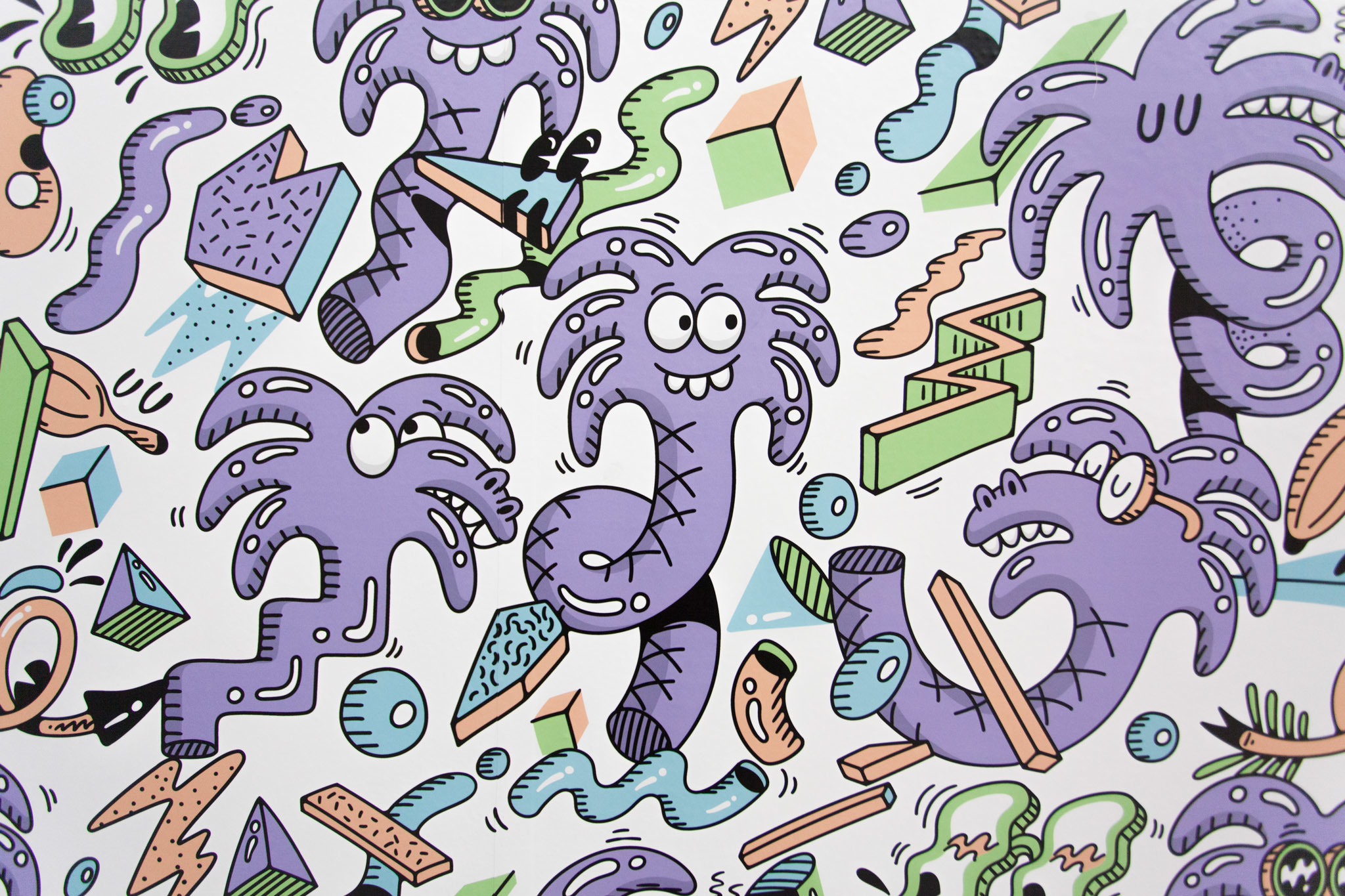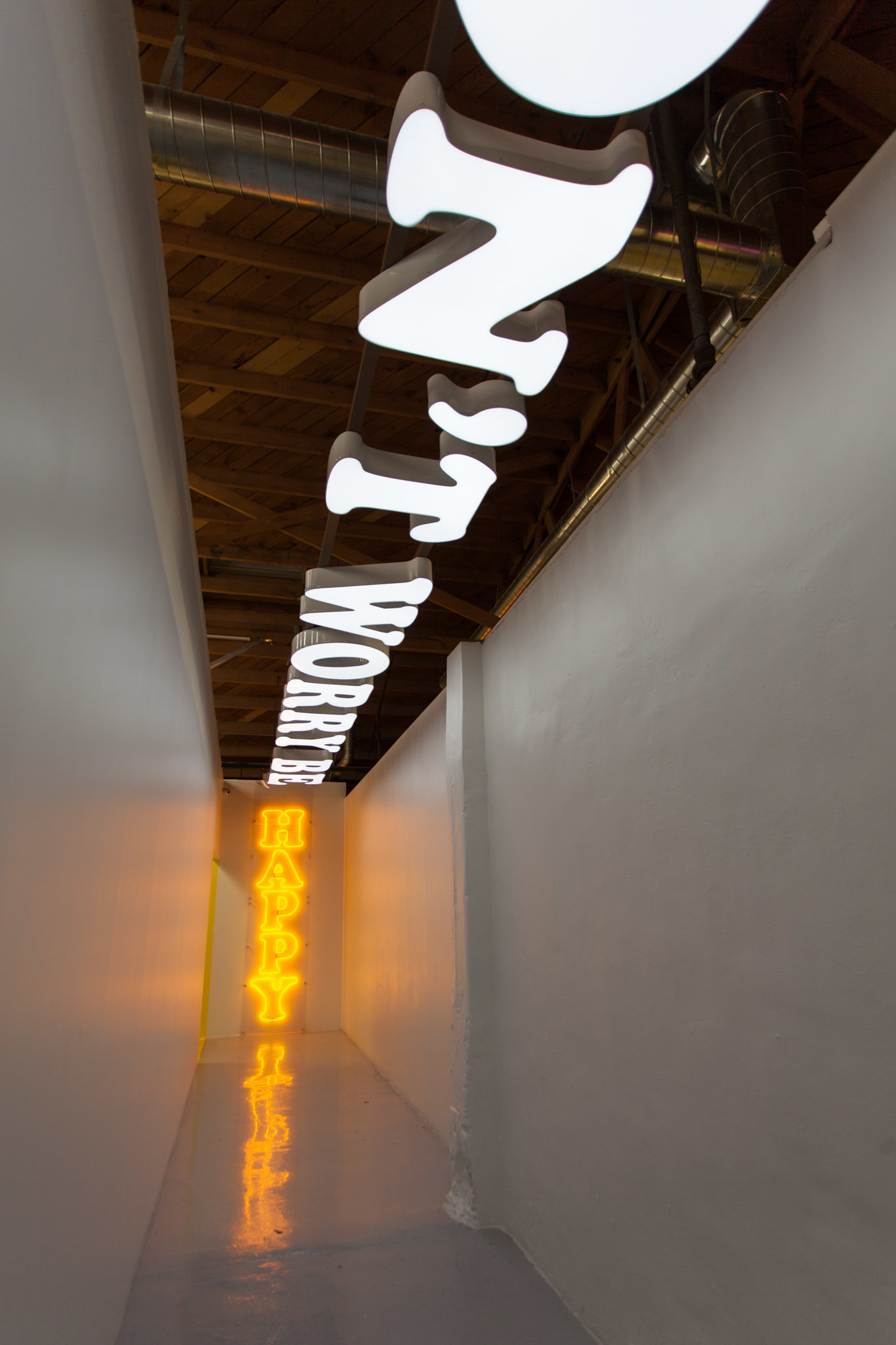 Happy Place runs November 20 to January 7 at 1242 Palmetto Street in the Arts District. Admission costs $28.50 and is available Wednesday through Monday from 10am to 9:30pm.