We've come to expect all sorts of surprises at Coachella, but never considered a hidden tiki bar until now.
PDTiki, a pop-up project from New York's PDT (Please Don't Tell), is serving tropical cocktails on the Coachella grounds. And unlike some of the fest's best food—we're looking at you, raclette from Eggslut's Alvin Cailan—you don't need a VIP wristband to access it.
The sort-of-secret location is part of the appeal, so we won't completely blow up the spot. But we'll just say that if you're in the Beer Barn, be on the lookout for anything that seems like it belongs in the tropics and you'll be able to find your way in. The bar only holds about 30 people at a time—an incredibly intimate space for a festival with more than 100,000 people—so you may have to wait a little bit to get in.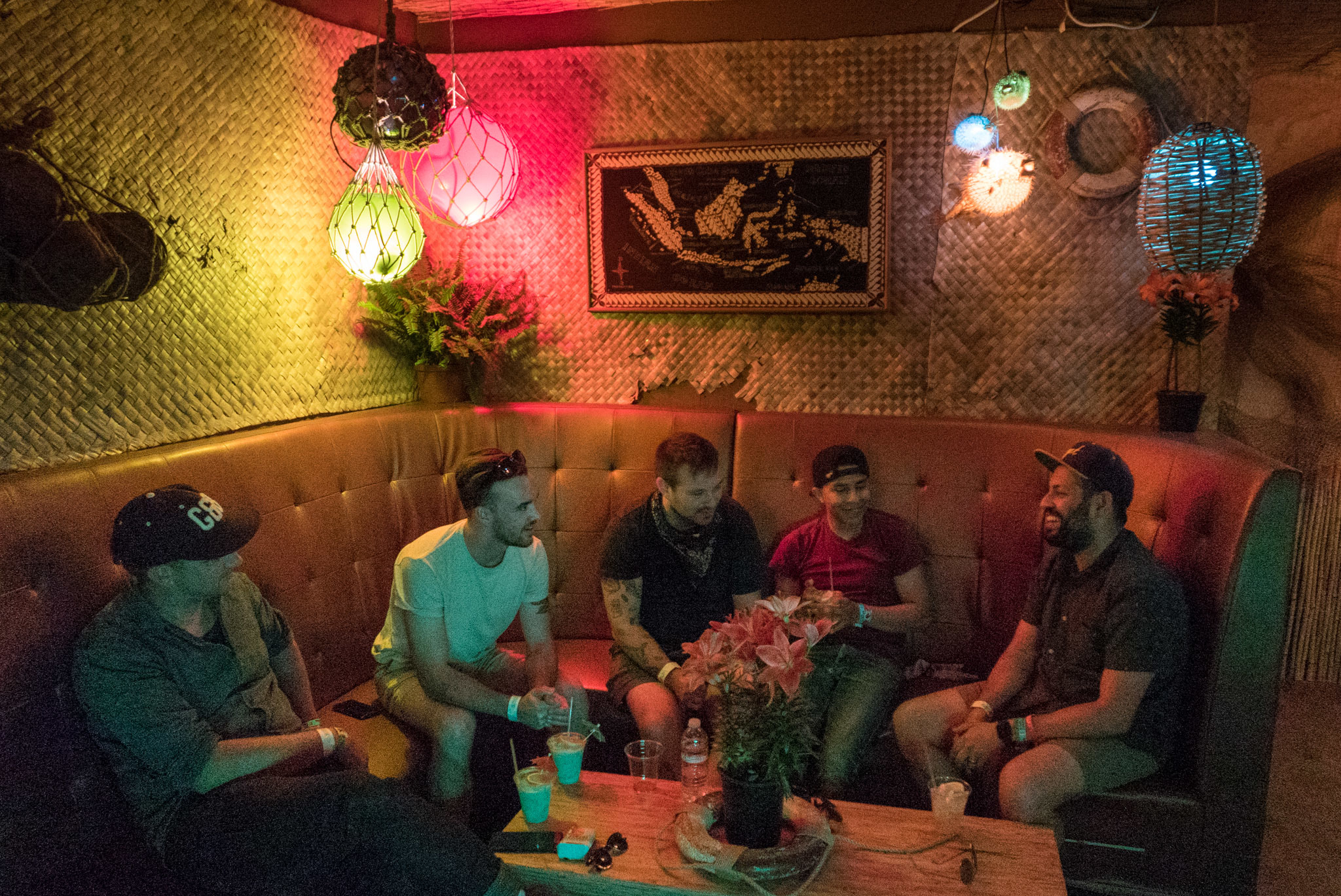 That aspect of discovery was exactly what general manager Jeff Bell was going for. He first hooked up with Goldenvoice for a PDT booth at New York's Panorama, but PDTiki is a far more ambitious venture. Bell didn't want to simply emulate a menu of tiki drinks; instead he was set on crafting a personal, memorable experience. He's absolutely delivered on that front; walk into the dimly-lit disguised trailer and once your eyes adjust you'll find familiar decor like vintage tiki mugs, puffer fish lamps and a playlist straight from the islands.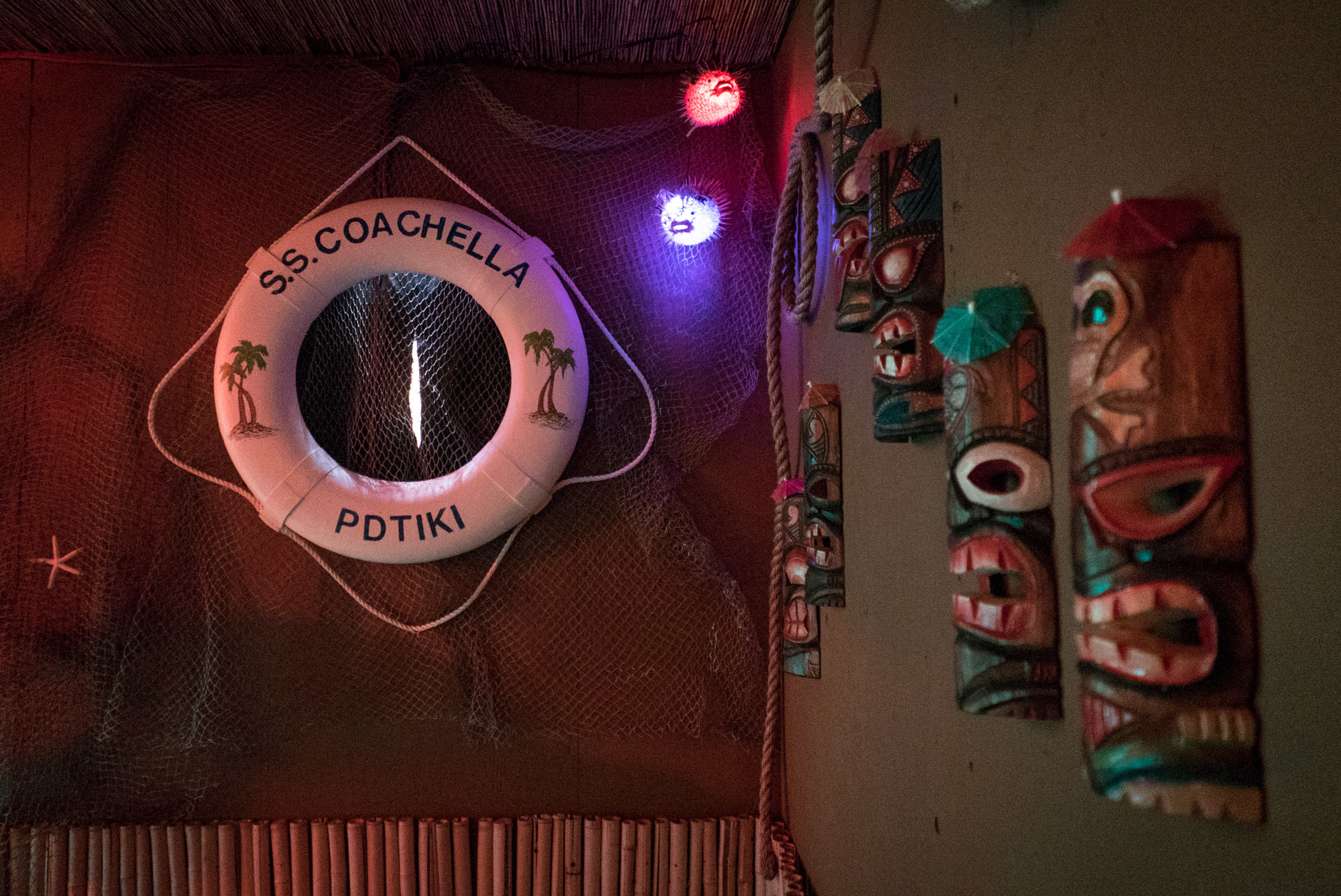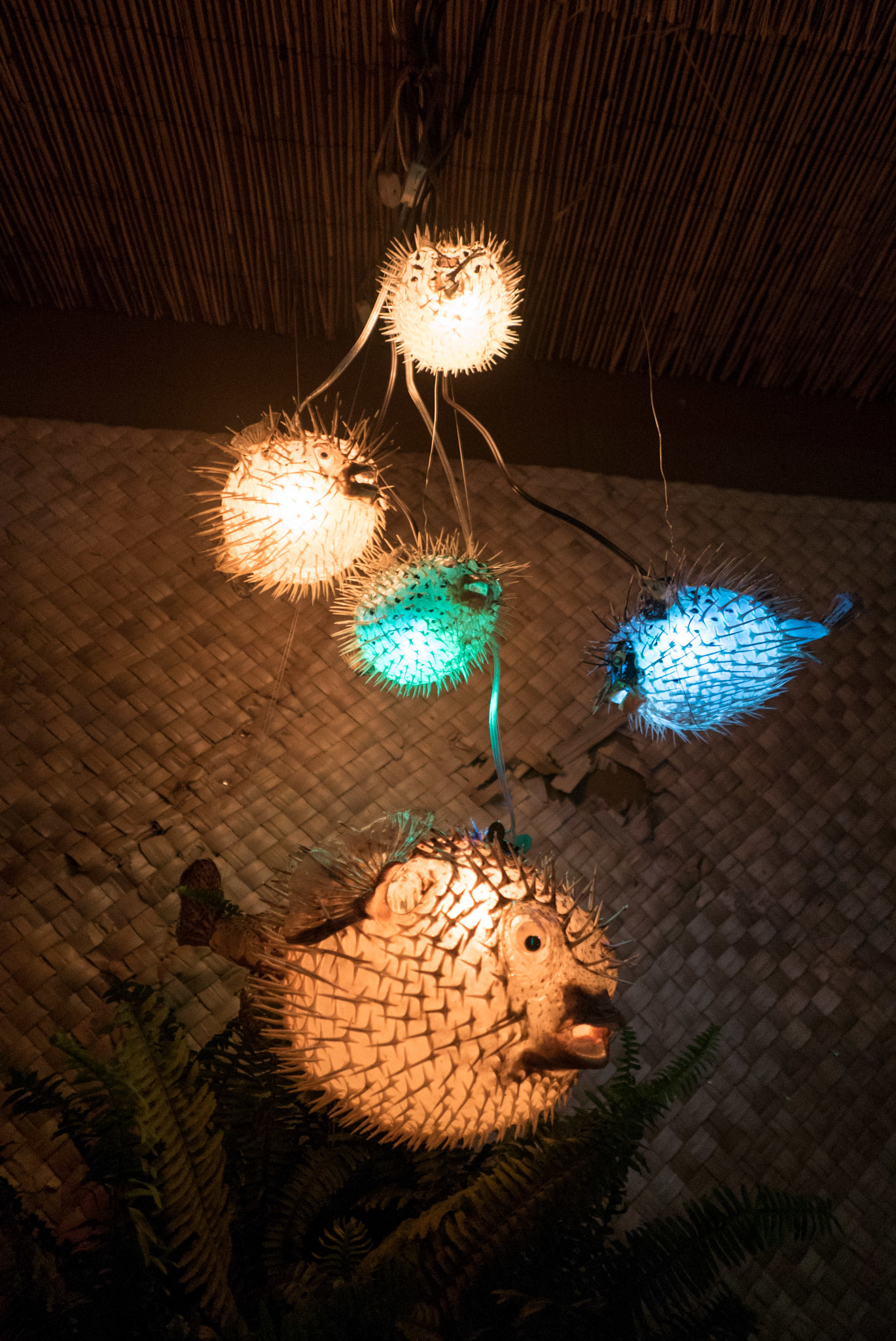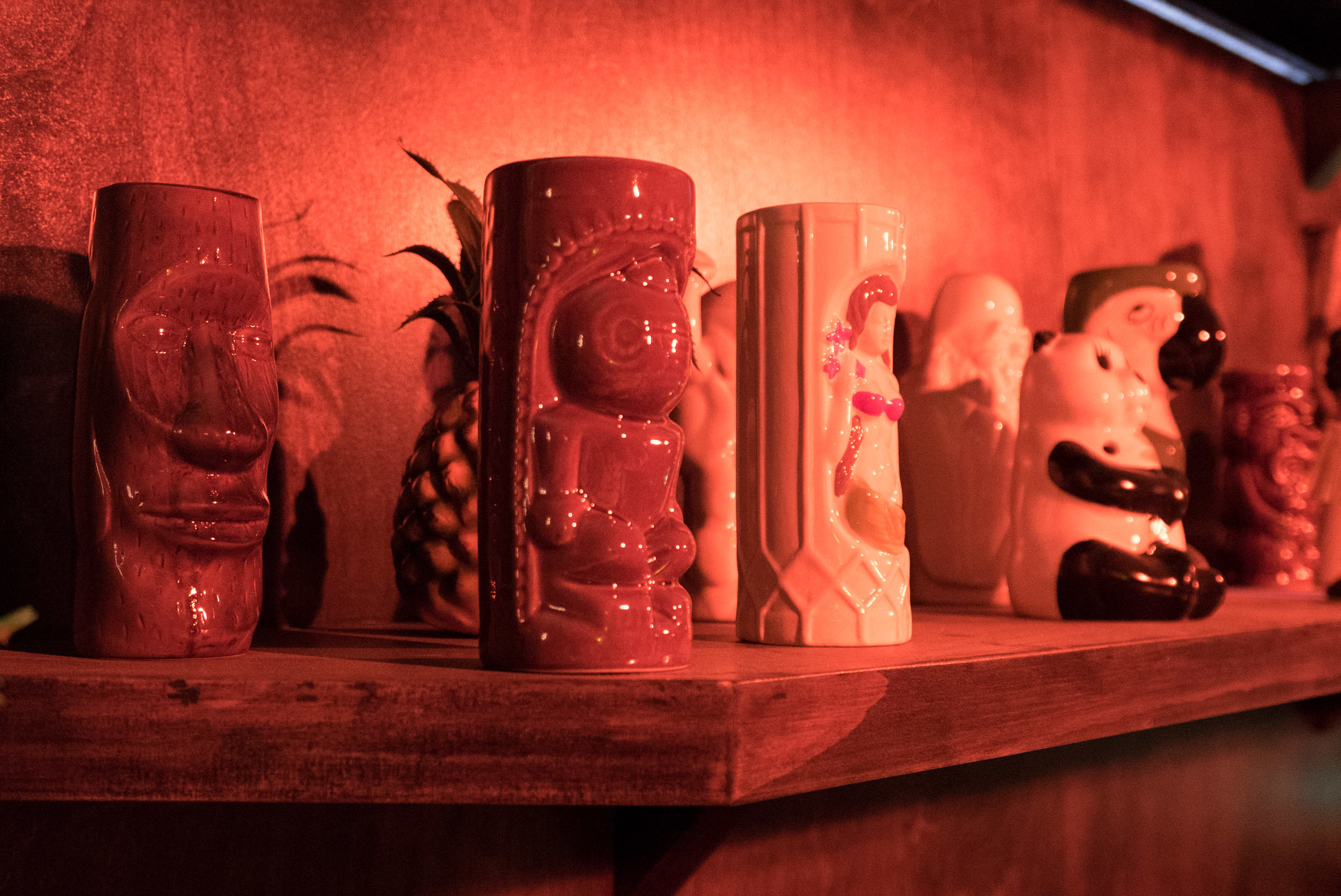 PDTiki attempts to offer a retreat from the festival environment rather than emulate a tiki bar's entire menu. You'll certainly find tropical standards (the very blue, rum-heavy "Shark" is about the closest you'll come to tiki perfection), but the menu skews more towards refreshing libations (think celery gin and tonics and a twist on a michelada) that are more in line with PDT's carefully considered cocktails. Expect to pay about $15 per cocktail.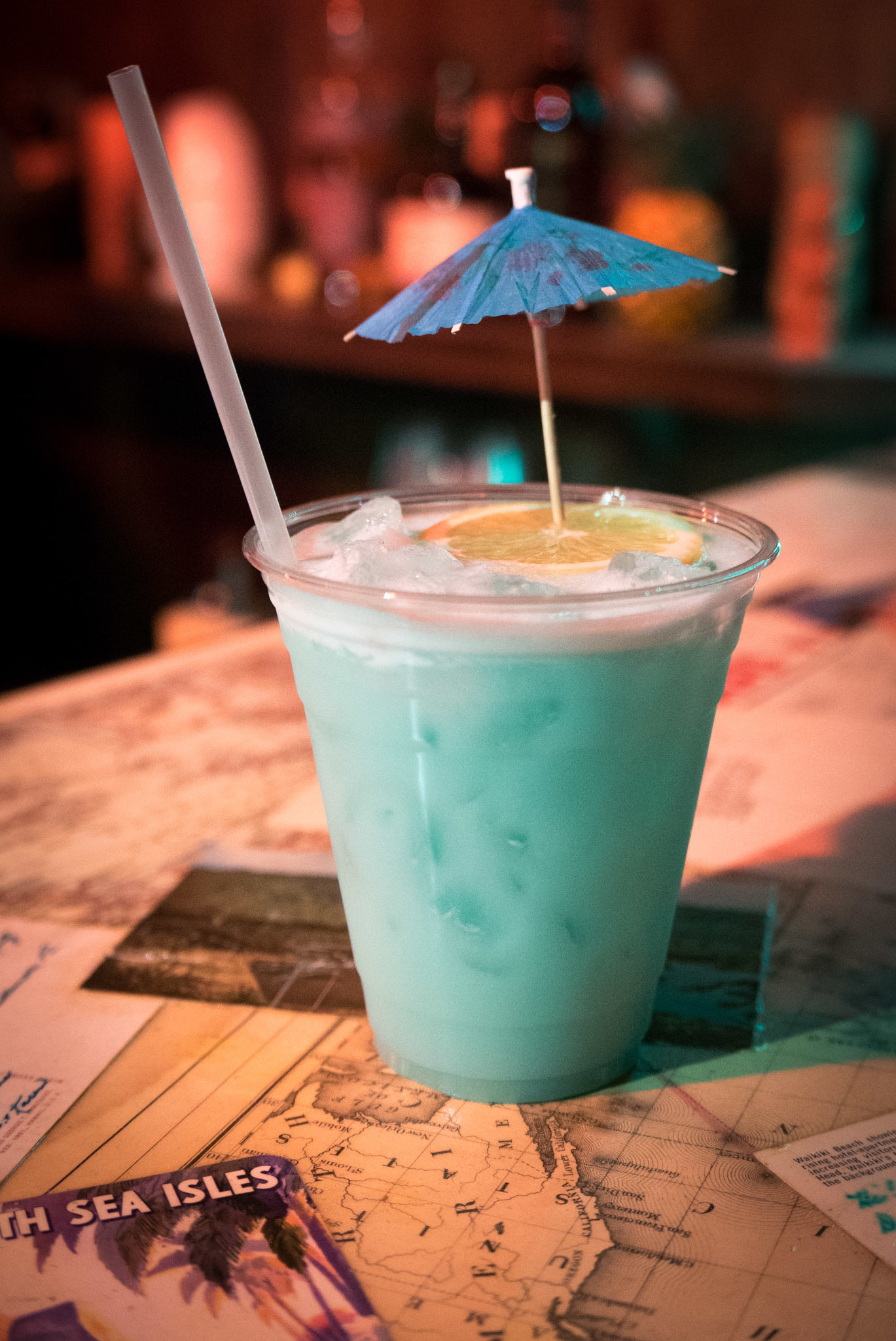 It's not the first time a surprise bar has popped up at Coachella. Last year, the Houston Brothers brought a cocktail cabin to the festival complete with a fireplace and frosty drinks.
Want more? Sign up here to stay in the know.