Everything you need to know about visiting the Academy Museum of Motion Pictures
Brush up on ticketing and exhibition info for L.A.'s movie museum.
The history of moviemaking finally has a permanent home in Los Angeles with the arrival of the Academy Museum of Motion Pictures. Located next to LACMA in the Wilshire May Company buildling and in a soap bubble-like space designed by Pulitzer Prize-winning architect Renzo Piano, the museum features four full floors of gallery space, two theaters (including a 1,000-seat space in that giant glassy sphere) a restaurant and a gift shop.
The collection includes the sorts of cinematic treasures you'd expect from the people who put on the Oscars: the Rosebud sled from Citizen Kane, Dorothy's ruby slippers, R2-D2 and C-3PO, the Dude's robe from The Big Lebowski (one of our favorite L.A. films), the sole surviving shark from Jaws and the flowery May Queen dress from Midsommar, among many others. You'll also find a revolving set of galleries dedicated to specific creators and industry crafts.
Where is the Academy Museum of Motion Pictures?
You'll find the museum at 6067 Wilshire Boulevard in L.A.'s Miracle Mile neighborhood.
The closest parking garage is LACMA's Pritzker parking garage (entrance on 6th Street), as well as at the Petersen Automotive Museum on the other side of Wilshire.
When can I visit the Academy Museum of Motion Pictures?
The museum is open seven days a week, Sunday through Thursday from 10am to 6pm, and Friday and Saturday from 10am to 8pm.
How do I get tickets to the Academy Museum of Motion Pictures?
Timed tickets are required and include admission to all exhibitions. They cost $25 for adults, $19 for seniors (62 and up), $15 for students, and are free for visitors 17 and younger and California residents with an EBT card.
An immersive installation dubbed the Oscars Experience costs an additional $15. Outdoor public areas and the lobby (which includes the small Spielberg Family Gallery and the gift shop) are free to access.
What's the Oscars Experience? And is it worth it?
Consider this the made-for-Instagram experience at the museum. The Oscars Experience lets you step up to a podium with bright lights and a virtual crowd in your face as your accept your award: an undedicated Oscar, identical to the ones given out during the Academy Awards, that you can pick up (but not keep). You're only inside for a few seconds, and you'll be emailed a personalized, polished video of your award acceptance. It's well put together, but remarkably expensive for just how brief it is; only plunk down the $15 if being able to say "I held an Oscar" is a must.
A guide to the Academy Museum of Motion Pictures
Academy Museum of Motion Pictures news
What's on at the Academy Museum of Motion Pictures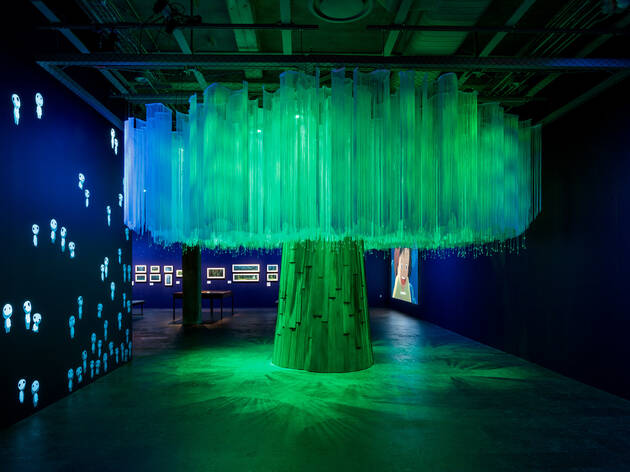 Hayao Miyazaki
L.A.'s new movie museum opens with the first-ever North American retrospective of the beloved Japanese animator.
Buy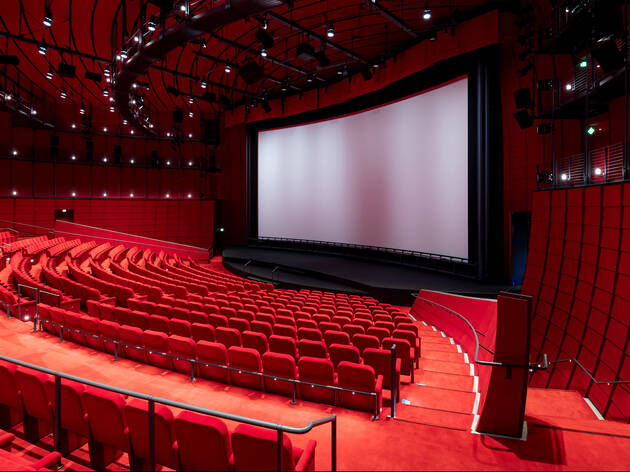 Oscar Frights!
Take a seat in the Academy Museum's devilishly red signature theater for this series of horror (or horror adjacent) films that've either won or...
Buy