Everything you need to know about Mad Decent Block Party
Get your Mad Decent Block Party info here, from ticket sales and pricing info to lineups, schedules and more.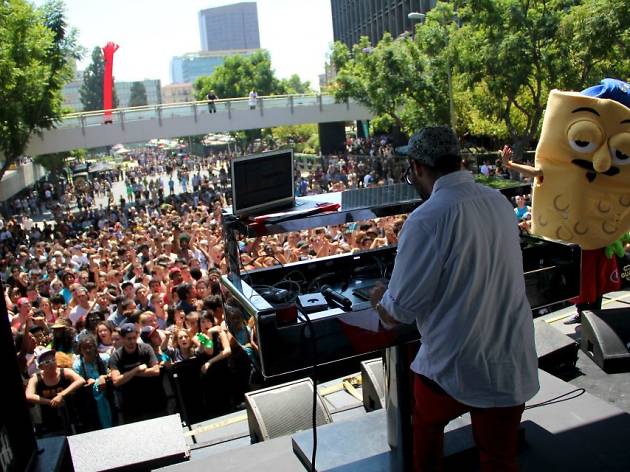 Summer is prime time for block parties, but we're guessing the ones on your street aren't curated by Diplo. The Philly-turned-LA DJ turned his Mad Decent label's block party into a touring music festival in 2008, and since then Mad Decent Block Party has been a post-summer staple. Mad Decent Block Party hits multiple cities across the country with a slightly different lineup at each; here's everything you need to know about its Downtown Los Angeles installment.
When is Mad Decent Block Party 2016?
Great question. The fest will be held on Saturday, October 1, 2016.
Where does it take place?
On the grounds of Los Angeles Center Studios (450 S Bixel St), just west of the 110 Freeway in Downtown LA.
Who's performing?
The Mad Decent Block Party 2016 lineup includes Diplo, Kesha, Henrik the Artist, Ookay, Snails, Tropkillaz and more.
When are tickets available?
Tickets are already available here, and cost $56.50 for a general admission ticket or $76.50 for VIP access.
More music festival and area coverage