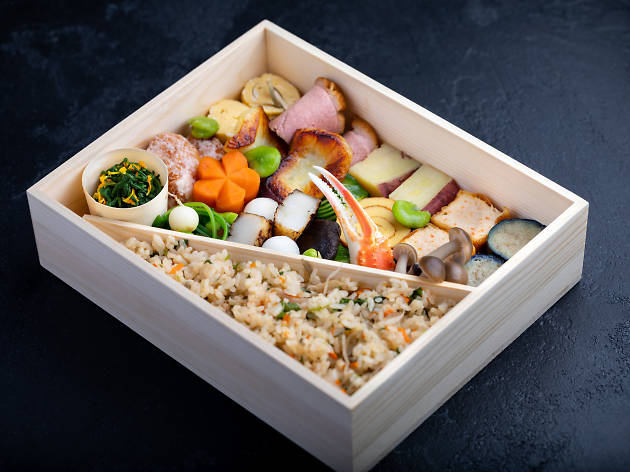 The best restaurants in Downtown Los Angeles
Whatever you're looking for—steak, sushi, modern Indian—these restaurants in Downtown Los Angeles will hit the spot
Downtown dining shows no signs of slowing down, and that's the way we like it. The neighborhood's restaurant and bar scene began snowballing over the last few years, growing in size and diversity as its new-restaurant roll started from one end of DTLA and eventually made its way to the Arts District—now home to some of the best restaurants in the entire city. Walkability in Downtown proper makes it easy to hop from some of L.A.'s best tacos to sushi to a steakhouse that just begs you to make it rain. Whether you're ballin' in Bunker Hill—or ballin' on a budget in Grand Central Market—here's where you should be eating the next time you head Downtown.
RECOMMENDED: See more in our guide to Downtown Los Angeles
Before you dig in, a brief note: A few of our DTLA favorites—such as Nightshade and Otium—are temporarily closed, so we've temporarily removed them from this guide (don't worry, it's just for the time being). All spots listed here are currently open in some form, though these days are strange days for restaurants and some might only be offering takeout service or limited menus. Call or look online to check menus and availability before stopping by.
Here are the best restaurants in Downtown L.A. open right now
Best selling Time Out Offers