The freshest new L.A. hip-hop artists
Meet the talented, truth-telling and business-savvy young artists redefining the sound of L.A. hip-hop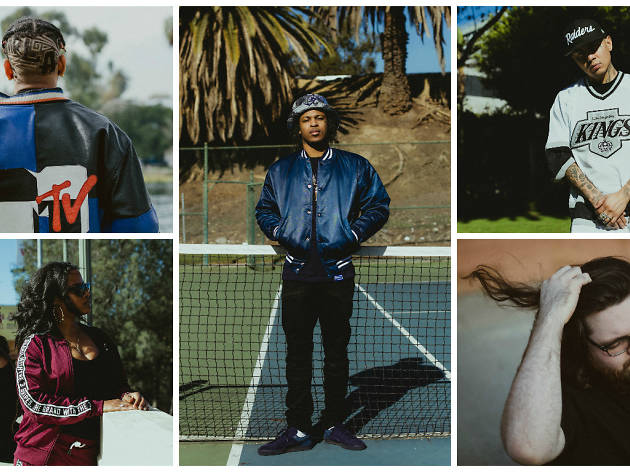 For the past quarter-century, L.A.'s hip-hip history could practically double as a Dr. Dre biography. His imperial co-sign and indelible beats helped launch the careers of N.W.A. and Snoop Dogg, Warren G and Tha Dogg Pound, the Game and Kendrick Lamar. His latest protégé, psychedelic rap and soul fusionist Anderson .Paak, might be the biggest breakout star of 2016—pretty good for a headphone billionaire who's about to blow out 52 birthday candles.
In recent years, however, there are signs that Dre's monopoly is slowly dissolving. A new generation of artists has absorbed the street wisdom and hydraulic bounce of its predecessors, but pushed the sound forward to match today's eclectic, social-media-obsessed era. There's Dre's fellow Compton native, YG—the Snoop of the Snapchat era—who released this year's most scathing political anthem, "FDT (Fuck Donald Trump)." There's Long Beach's Vince Staples, arguably the greatest chronicler of inner-city rivalries since Ice Cube. Meanwhile, TDE remains the most influential West Coast independent label since Death Row. And you can't forget Interscope gangsta-rap pragmatist and Rihanna favorite, Boogie, or Odd Future, who built a fluorescent carnival empire on the fringes of rap and skate culture.
Here we highlight the rising stars next in line: artists beloved on blogs, in pop-up shops on Fairfax Boulevard and on the grittier expanses south of the Santa Monica Freeway but who have yet to infiltrate the mainstream. They're different ages, ethnicities and genders, but they are united by their rare talent, their refusal to conform to industry cliché, and the fact that most of them grew up in Inglewood and South Central.
Rasied on the titans of gangsta rap, they used YouTube, SoundCloud, Twitter and Facebook to build die-hard fan bases, rather than radio and major-label money. If the last generation glamorized gang life, this one respects the tradition but makes sure to show the consequences. They're entrepreneurial, wary of institutions and ready to take over.
The new faces of L.A. hip-hop
Upcoming live music in L.A.
Whether you're looking for up-and-coming hip-hop artists or Coachella-caliber headliners, there's plenty of live music in L.A. every night of the week.
More to explore