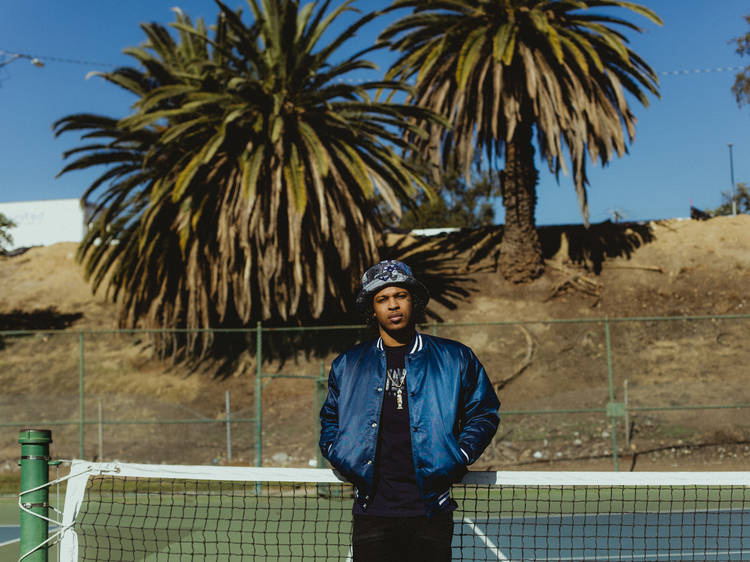 Photograph: Rozette Rago
G Perico
The first thing you notice about G Perico is his hair. It's a Jheri curl so lustruous, you'd think Eazy E's spirit offered a special-made activator gel. Yet it's the South Central rapper's sneering alto timbre and kinetic 'hood chronicles that make him the city's best unadulterated gangsta rapper in more than a decade.
G Perico falls somewhere between gangsta- and pimp-rap legends DJ Quik and Too Short, combined with the entrepreneurial savvy of 50 Cent. For the past two years, the 28-year-old has owned and operated his own store, So Way Out, not far from the 111th-and-San Pedro turn where he grew up.
"I'm a natural gangster," he says matter-of-factly. "I was raised and groomed to be a gangster, but I just got this gift that's taken me [away from gang life]."
Despite his dark tales, G Perico preaches a positive message. He mentions his friends, many of whom are dead or in prison, and claims music offered him a second chance and a path out. The major labels are calling, but he's waiting for the right partnership. Though his lyrics bear close thematic similarities to past icons, G Perico has added new cadences, urgent beats and the untold stories of those sitting in cells or lying in caskets.
"Gangsta shit never gets old," he says. "People still talk about Scarface and Bugsy Siegel almost a hundred years later. I'm talking about similar things but in a fresh and evolved way."
Hear G Perico at soundcloud.com/g-perico-1.