Netflix's standup specials keep us cackling at home, but the streaming service just announced an ambitious new comedy festival and the lineup is nothing to laugh at.
Clocking in at more than 100 shows spread across Los Angeles in the span of one week, the Netflix Is A Joke Fest is bringing some of the world's top comedians—including Ali Wong, Dave Chappelle, Hannah Gadsby, Jerry Seinfeld and Whoopi Goldberg—to L.A. venues of all sizes.
Ticket sales launch to the general public this Friday, which gives you a few days to get your priorities straight: Unlike other sprawling, multi-act fests such as, say, Coachella, there are no all-inclusive passes available, meaning you'll have to pick and choose your events à la carte. And, as there are plenty of shows scheduled for the same days and nights, you'll have a tough week deciding where you'll want to be every day between April 27 and May 3.
The dozens of shows run the gamut in price and format; some are straightforward solo standup, some are improv, some are themed showcases, and some, such as That's My Time with David Letterman, will involve an interview component.
Similarly, the more than 20 venues hosting these shows will range, too: Some offer seats for hundreds of comedy fans at a time (Hollywood Bowl, the Wiltern, the Orpheum, the Greek) while others are far more intimate (Dynasty Typewriter, the Lab at Hollywood Improv).
And because this is Netflix, after all, most of these shows will be taped for future streaming specials—so if you happen to miss out on a few of the fest's events, you'll most likely be able to catch them from the comfort of your couch at a later date. Find the full calendar here, and start planning your itinerary now before ticket sales launch on Friday.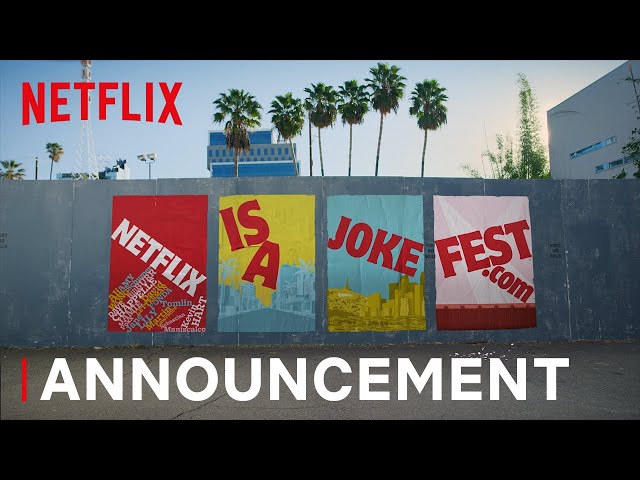 The first Netflix Is A Joke Fest runs April 27 to May 3 in more than 20 venues around Los Angeles. Find more info here.