Fairfax hypebeast brands might have introduced L.A. restaurant merch to the masses, but these limited-edition Randy's Donuts sunglasses hit the perfect trifecta of affordable, practical and stylish.
Made by Randy's Inglewood neighbor, active shades company Goodr, the $25 Circle G running shades will drop online this Friday, September 23. Each lens definitely resembles Randy's instantly recognizable giant doughnut sign—so you can rep your love of the iconic L.A. doughnut shop on your face every time you leave the house.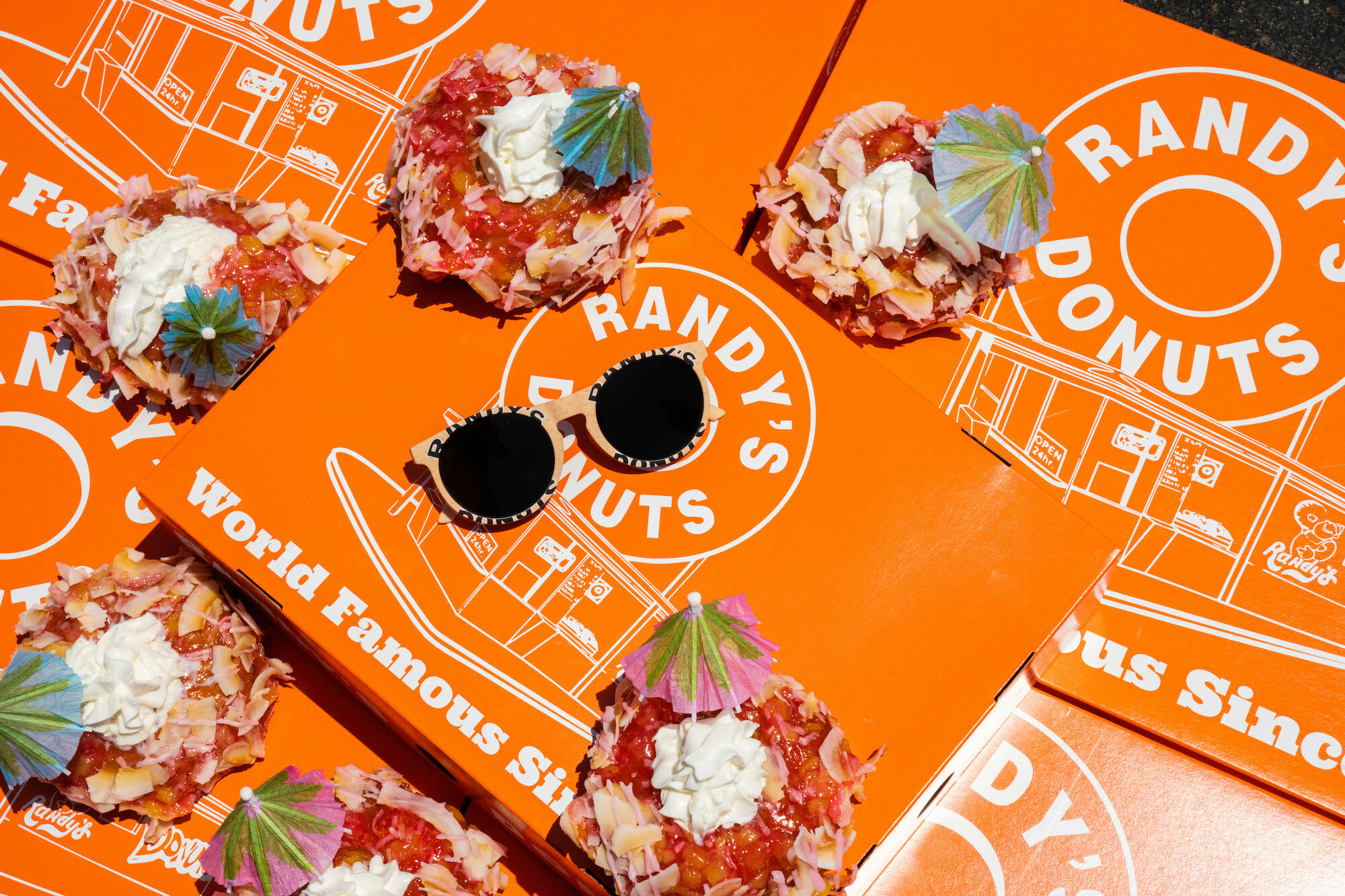 All Randy's Donuts locations will also begin offering a Goodr-inspired piña colada creation beginning Friday at 8am. Why piña colada? To channel the vacation vibes sunglasses naturally give off—even if it's almost always sunny here in L.A. The limited-edition doughnut features coconut shavings, pineapple jelly, whipped cream, tropical pink icing and a little paper umbrella.
More importantly, the first 100 customers at the Inglewood flagship who buy the piña colada doughnut on the 23rd will also receive a free pair of said super-cool, super-practical themed sunnies. Note that you have to buy the specific Goodr doughnut to qualify for the deal—not just any menu item. Whether you opt to just order them online or stop into Inglewood this Friday morning for a chance at discounted sunnies, this pair of sunglasses are one of the few pieces of L.A. food and restaurant merch we'd go out of our way to snag.