Record Store Day in Los Angeles
Get the scoop on all things Record Store Day, from participating shops to which limited releases to grab first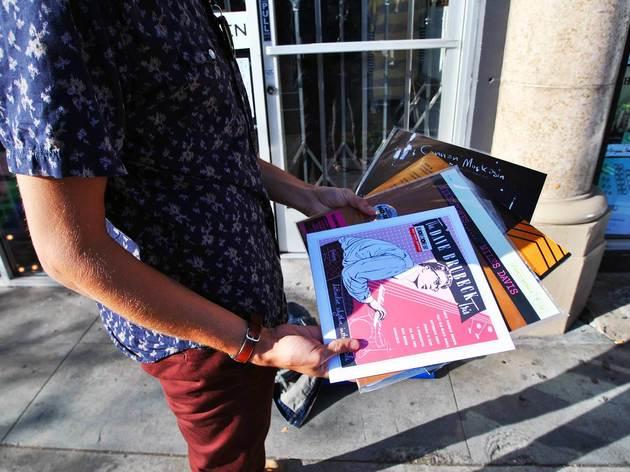 Alternate takes, limited represses and colored 7-inch records: Record Store Day is the largest annual celebration of independent brick-and-mortar music shops in the country. On one special Saturday each April (and some Black Fridays, post-Thanksgiving feast), analog music junkies get their fix of rare vinyl, special re-releases and compilation albums, almost all made exclusively for Record Store Day.
This national event, created to support local shops (and recording artists, of course), has some of the best record stores across the city—and country—opening their doors early to lines of music geeks eager to get their hands on previously unreleased recordings, picture discs and box sets by artists new and old.
In addition to tons of great records, there are also parties and live music to round out the day. Tip: If there's a rare record you've gotta have, we recommend lining up as early as 5am to make sure it doesn't get snatched up. The lines get longer and earlier every year.
When is Record Store Day 2017?
Record Store Day 2017 will take place on Saturday, April 22, 2017.
Where exactly does it take place?
Record Day Store takes place lots of places! See the list of some of our favorites below, as well as the complete list here.
Is it free?
The actual record-buying event is free, though the records are not. Most live music and signing events are also free, but be sure to check the RSD website as well as the venue website to be sure.
L.A. record shops participating in Record Store Day
Past Record Store Day coverage