A guide to Redondo Beach
Get to know the must-visit spots in Redondo Beach with our favorite restaurants, bars, shops, hotels and more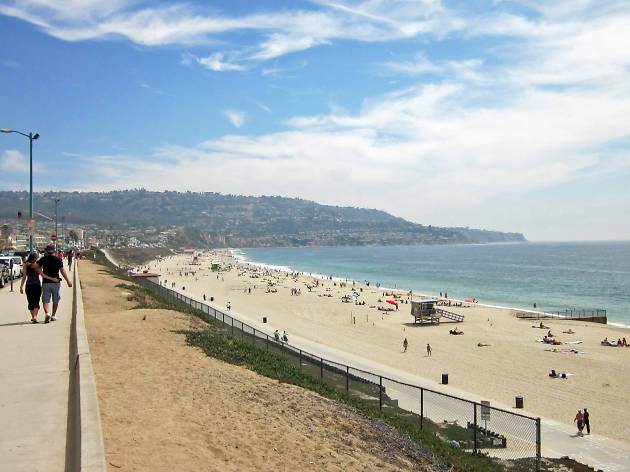 Redondo Beach may lack the name recognition of some of its more famous coastal neighbors, but the low-key, surf-friendly city is still worth a trip, whether you're in search of a tasty seafood restaurant or a sandy beach.
The coastal portion of Redondo Beach borders lively Hermosa Beach to the north and a small sliver of Torrance to the south before the sandy shores turn to the rocky cliffs of the Palos Verdes Peninsula. Most of Redondo's coastline is residential, with the exception of the sizable Redondo Beach Marina and Pier on the city's northern end. On Catalina Avenue toward the Torrance border, you'll find a walkable triangle of local eateries. While there's a Redondo Beach stop on the Metro Green Line just on the edge of the city's inland border, you'll most likely want to explore the coastal highlights by car.
Whether you're in search of one of the few marinas along the L.A. coastline or simply an easygoing oceanfront destination, you'll find plenty of worthwhile restaurants, bars, shops, hotels and attractions in our guide to Redondo Beach.
The best of Redondo Beach