L.A.'s best seafood restaurants
Dive into L.A.'s best seafood restaurants, from a two-star Michelin fine dining spot to a Santa Monica seafood market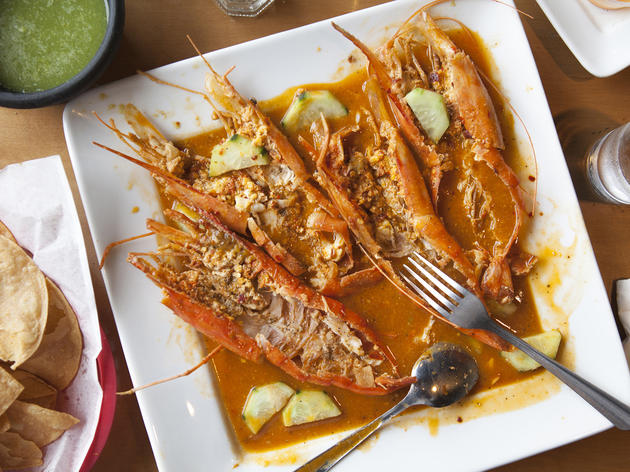 As an ocean-adjacent city rife with beaches, L.A. doesn't have as many seafood restaurants as one might think it would. But if you're craving a decandent lobster roll, cheap food truck fare or a tower of oysters at a fine-dining restaurant, there are a few great options. Check out our favorite seafood restaurants in L.A., from a special-occasion splurge to a family-style grill.
RECOMMENDED: Guide to the best restaurants in Los Angeles
L.A.'s best seafood restaurants
Looking for grub a little cheaper?
From shish kebab in Glendale to tacos in West L.A., here are 10 cheap food finds that cost less than $10.
Read more