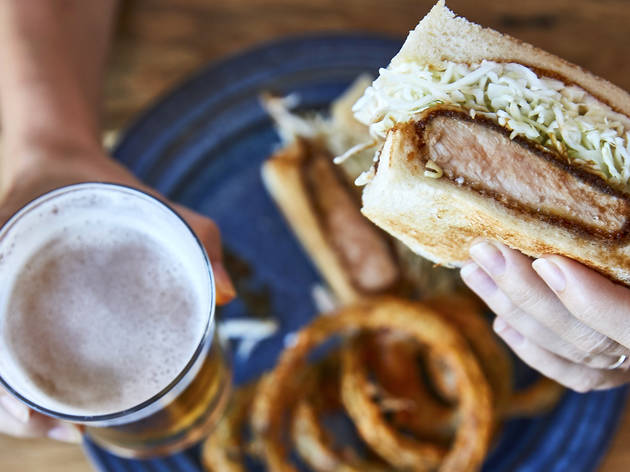 Where to dine and drink near Dodger Stadium
Dodgers fans, check out our list of the best cheap food in L.A. near Dodger Stadium to grab a drink or bite after the game
There's no dearth of affordable food finds in L.A., not to mention drink specials, so if you're looking for somewhere in Echo Park to host a celebratory meal—or drown your sorrows—after a Dodgers game, check out our list of the best budget-friendly places to eat and drink near Dodger Stadium, from dive bars and taco trucks to alfresco dining and fancy brews. No matter your budget or your palate, there's a spot on here that's sure to please—unless you're rooting for the opposite team, in which case, our advice is to get out of the neighborhood as fast as you can.
The 14 best affordable bars and restaurants near Dodger Stadium
Looking for more places to drink in Echo Park?
Whether you're looking for a place to drink near Dodger Stadium or planning a cozy first date, here are the best Echo Park bars for a carefree night out in the neighborhood.