A guide to Far East Plaza
L.A.'s best new food hall is an old Chinatown institution. Welcome to Far East Plaza—we hope you're hungry.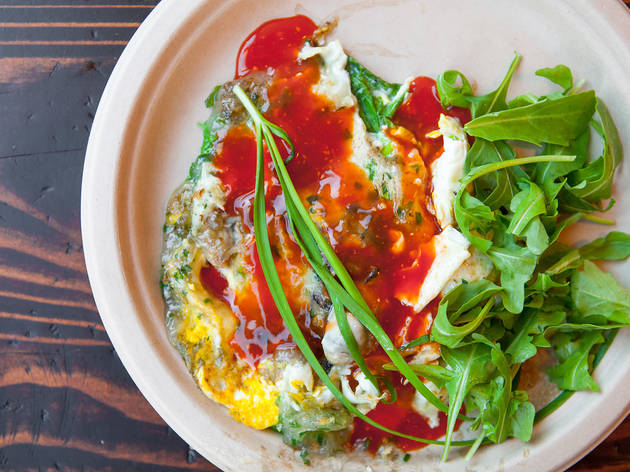 What a time to be alive—in L.A.'s Chinatown, at least. While the Downtown-adjacent neighborhood has in some ways remained stagnant, with old Chinese bakeries and restaurants sitting untouched, one section in particular has been a vortex of change: Far East Plaza. The food hall has seen old vendors get swept out while new restaurants move in, drawing lines at lunch time that rival those at Hollywood clubs. If you're due for a visit to Far East Plaza—or wondering what the latest iteration of this Chinatown staple looks like—check out our guide to dining at Far East Plaza.
Get to know Far East Plaza's vendors
Looking for more Chinatown restaurants?
Here's where to go when you want to do Chinatown on the cheap.