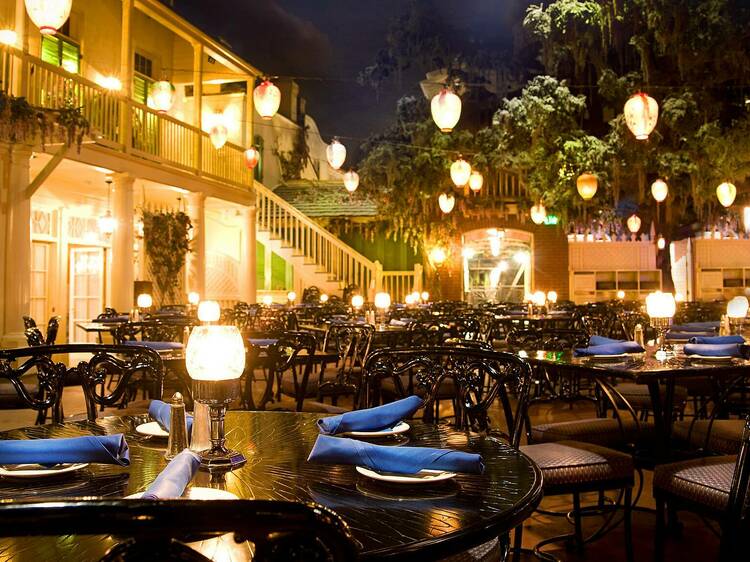 Photograph: Courtesy Disneyland
We're not saying you should plan your day to the minute—that's not fun for anyone—but Disneyland has become increasingly overbearing if you just try to wing it. There are over 50 attractions between the two parks, and that doesn't even count shows, shops and restaurants. It's a lot to manage, so we suggest adding a bit of structure to your day: Are there any parades or nighttime shows you want to see? Do you have dinner reservations? Which ride reservations should you get first? (See tip #2.) These are all timely events that you should absolutely build your day around.
In general, a little bit of research is always a good idea. Ticket prices fluctuate between about a half-dozen price tiers based on any given day's predicted demand. And for the foreseeable future, you'll need a date-specific reservation tied to your tickets (available starting about four months in advance). If your entire trip hinges on a certain ride, make sure to check the construction schedule. If dinner at Blue Bayou is a must, for example, make reservations online (up to 60 days in advance). Have a toddler with you? Make sure to check the ride height requirements. Just remember not to get too attached to your plans: Rides break down, lines swell and Disney doesn't control the weather, so make sure to have a backup itinerary.
Pro tip: Not sure how crowded it'll be? Check out some predictions and consider weighing those against the annual pass blockout dates (try not to visit on some of the last days before or first days after an extended passholder blockout). In general, holiday weekends tend to be packed, as do the opening weekends of seasonal promotions (like the first days of Halloween and Christmas decorations).