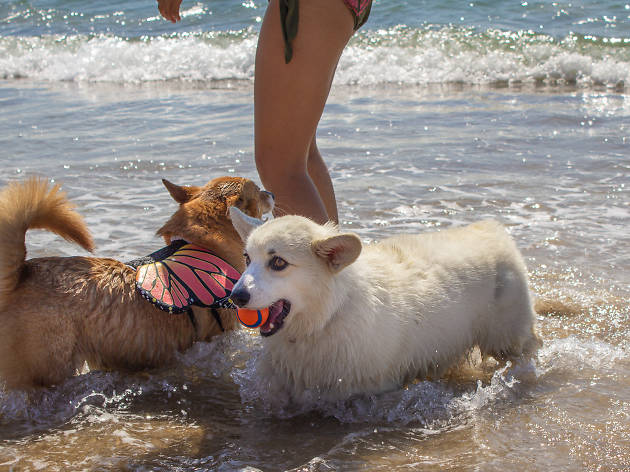 Three dog-friendly beaches for a day by the ocean with your best friend
There aren't many beaches where you can bring your furry friend, but we've found the few dog-friendly beaches in L.A.
Los Angeles is pretty lousy when it comes to dog-friendly beaches. So you want to bring your four-legged friend to one the best beaches in L.A.? Well, among the roughly 70 miles of coastline, there's only off-leash dog beach (over in Long Beach) in all of L.A. County. Woof. But we're not here to whine and howl about it; instead, we want to let pup-loving Angelenos know about the few beaches where they can have their best friend tag along without getting ticketed, both on and off leash. When a day at one of the city's best parks just won't do, here are the few dog-friendly beaches in L.A. for a day by the ocean.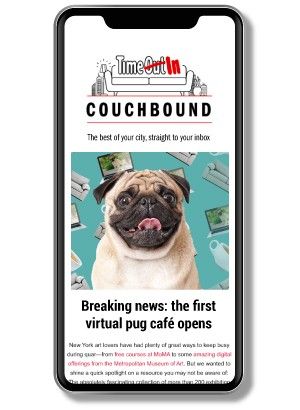 An email you'll actually love
Sign up to our Couchbound newsletter and bring the city to your sofa
Subscribe now
This stretch of sand in Long Beach is a pooch-friendly paradise. Indeed, it's the only one of its kind around here: The four-acre waterfront spot is the only off-leash dog beach in L.A. County. The park is named after the area's late local canine celebrity, Rosie the English bulldog. Just note that there are no fences marking the dog-friendly area—though you'll know you're in the right spot if you see the colorful "Dogs at Play" sculpture—so you'll want to stay between Granada Avenue and Roycroft Avenue between 6am and 8pm daily.
Just across the county line, this OC beach is always buzzing with off-leash puppers. The wide sandy beach and the slow-breaking waves make this a perfect spot for oceanfront fun on four legs. The beach routinely hosts dog meet-ups as well as the annual Surf City Surf Dog competition. You'll find parking in a pair of lots just to the north along the Pacific Coast Highway ($1.75 per hour), as well as additional metered spots nearby.
Leo Carrillo has the best of all possible beach worlds: a well-equipped stretch of sand with seclusion and scenic beauty. This quiet patch stretches one and a half miles across the north tip of Malibu, with campgrounds along the shore. As far as Fido: This is one of the rare beaches where dogs are allowed to roam as long as they're leashed. Dog owners just need to make sure to stay on the northern end of the beach (north of lifeguard tower three).