November 2020 events calendar for Los Angeles
Plan your month with our November 2020 events calendar of the best activities, including free things to do, festivals and our favorite fall concerts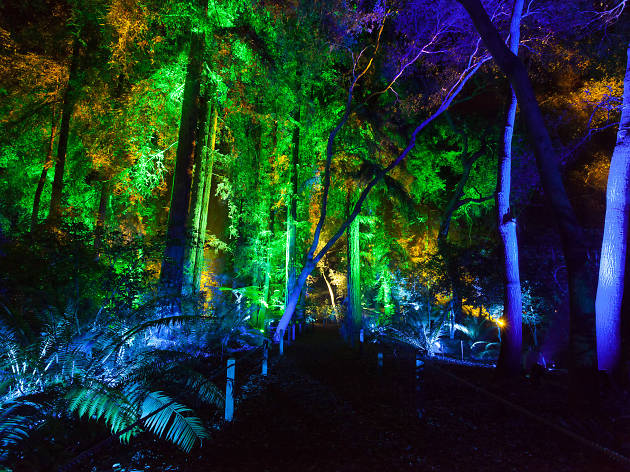 There are plenty of things to do in our November events calendar before you need to start thawing that turkey. Balance the upcoming holidays with equal parts generosity—try one of these volunteer opportunities—and gluttony—gorge on the best pies in Los Angeles. So bundle up for an early peek at Christmas lights and take advantage of all there is to do in our November 2019 events calendar.
RECOMMENDED: Full events calendar for 2020
Selling Fast
Due to the ongoing coronavirus outbreak, all performances this March have been canceled. You can keep up with more local event cancelations here. L.A. once again gets its shot at Broadway's hottest ticket, Hamilton. The hip-hop historical hootenanny by Lin-Manuel Miranda (everything winner for In the Heights) uses several musical genres to craft a totally unexpected look at the Founding Fathers and the creation of America… though Miranda has said, "We take it as a given that hip hop is the music of the Revolution." There's British pop (for King George), soul, modern girl-group groove and a full-on rap smackdown about the role of the federal government between the first secretary of the treasury (Alexander Hamilton) and Thomas Jefferson himself.
Find out what's happening in December
Free
Things to do, Markets and fairs
Indulge your inner foodie and shopaholic at this weekly food-focused market. The Brooklyn export has landed in the Arts District and become a hotbed of fantastic food and retail vendors, with some that are testing out their dishes before launching a full-blown brick-and-mortar in the city. Bonus: there is plentiful (and free, for two hours!) parking in the nearby parking garage.
The Hammer Museum's excellent, ongoing series of biennial exhibitions ups the ante each year with its spotlight on emerging and under-recognized L.A. artists, and we expect the upcoming fifth edition to be no exception. The list of 30 artists includes practitioners across all sorts of mediums, including paintings, sculptures, room-sized installations, ephemeral creations, dance performances, a one-man show and more. And for those Eastsiders scared of venturing too close to the 405, this year the Hammer is partnering with the Huntington Library to present works from all of the artists at the San Marino institution, as well. We'd suggest swinging by the Hammer first; members and visitors to the Hammer will receive free passes to the Huntington to see the rest of the exhibition.
This fun neighborhood stroll highlights the numerous artists, musicians, shops and galleries of Mar Vista, where huge vivid murals brighten exterior walls everywhere you look. Since launching in 2015, the quarterly event has dramatically expanded, now featuring several clusters of activity along Venice Boulevard. Catch local musicians and performers throughout the evening, artists selling their works as well as creating new ones on the spot, grab food from trucks, and browse galleries and shops that stay open late. The walk takes place the first Thursday of March, June, September and November, each time featuring a different theme and the artists are curated by Monique Boileau and Mitchelito Orquiola.