The best seafood festivals in and around Los Angeles
Hankering for some mouthwatering seafood? Tie on your bib and dig in at these tasty, oceanside festivals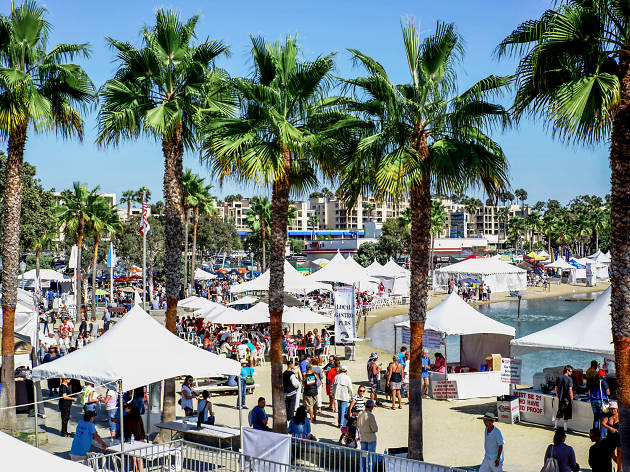 In the mood for Louisiana-style crawfish boils, fresh oysters and heaping plates of Maine lobster? You've come to the right place. While Los Angeles' summer months certainly call for rooftop cocktails or a trip to the local ice cream parlor, nothing quite gets our mouths watering like a cold beer and savory seafood (we can probably blame the butter). From fried fish and seafood-packed gumbo to hearty lobster rolls, these foodie-approved celebrations offer more tasty dishes than you'll know what to do with. Plus, you can expect a line-up of live entertainment, games, chef demos and a selection of craft beers to wash down your feast of champions. From Santa Monica to Redondo Beach and beyond, check out our list of the best seafood festivals in and around Los Angeles.
Where to find the best seafood festivals around town
Craving some more tasty crustaceans?
As an ocean-adjacent city rife with beaches, L.A. doesn't have as many seafood restaurants as one might think it would. But if you're craving a decandent lobster roll, cheap food truck fare or a tower of oysters at a fine-dining restaurant, there are a few great options. Check out our favorite seafood restaurants in L.A., from a special-occasion splurge to a family-style grill.