Heads up! We're working hard to be accurate – but these are unusual times, so please always check before heading out.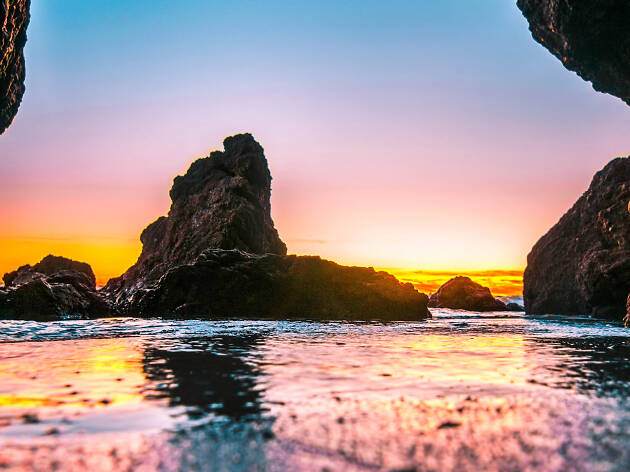 Things to do in Los Angeles this Sunday
End the weekend on a high note, whether on the beach or back at the brunch table, with the best things to do this Sunday
Weekend, where have you gone? Before it's time to head back to work, take a day to relax on the beach or picnic in a park… and maybe sneak in one more boozy brunch. Make the most of your Sunday with these great things to do in L.A.
Popular
Walk through a pavilion of fluttering butterflies and peep a chamber with pupae and caterpillar's at South Coast Botanic Garden's new exhibition. In the spring and first half of the summer SOAR will feature tropical butterflies, while in the late summer and fall it'll flip to monarch butterflies. Timed reservations are required.
Kogi's kimchi quesadillas are an L.A. food truck classic, and now you can try your hand at making them at home with this cooking class from chef Roy Choi—and grandiose rock band Portugal. The Man because why not? All of the proceeds will fund a Kogi food giveaway in a to-be-named community in need.
Show more
Free
The desert-spanning biennial is back, with premieres of site-specific works from a slate of 13 artists. For its third iteration, Desert X will once again stage outdoor installations across 40 miles of the Coachella Valley from March 12 to May 16. Admission is free and there's an emphasis on visitor safety (with the exhibitions all being outdoors, that seems like a natural fit). Check out our preview of all of the installations.
The Hammer Museum's excellent, ongoing series of biennial exhibitions ups the ante each year with its spotlight on emerging and under-recognized L.A. artists, and the fifth edition is no exception. The list of 30 artists includes practitioners across all sorts of mediums, including paintings, sculptures, room-sized installations, ephemeral creations, dance performances, a one-man show and more. And for those Eastsiders scared of venturing too close to the 405, this year the Hammer is partnering with the Huntington Library to present works from all of the artists at the San Marino institution, as well. We'd suggest swinging by the Hammer first; members and visitors to the Hammer will receive free passes to the Huntington to see the rest of the exhibition.
Show more
Movies
Summertime drive-in series Electric Dusk and the Vista's late-night Secret Movie Club are teaming up for some screenings in Glendale, held atop the old Sears parking garage. Most films are shown as double features, and you can purchase tickets to just one movie or both each night; either way, you'll pay a flat car fee plus a per-person charge. And like other drive-in screenings, cars will be spaced six feet apart and you'll need to remain inside of it during the film.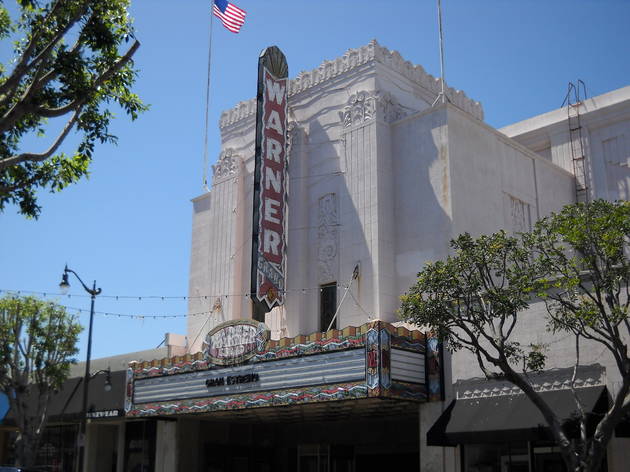 Photograph: Courtesy CC/Flickr/Tom Ipri
Some Oscar-nominated movies are easy to see. Others aren't exactly playing at your local megaplex. Until now, that is. Take the time to support the little guy by heading to San Pedro's Warner Grand to see the Oscar-nominated films in the "Shorts" categories—you know, the ones you hear about for the first time on Oscar night that look really good, and you swear you'll Netflix but then can't find and totally forget about and never see. Choose from a program of live action, animation or documentary short nominees—or all of them—which will be playing for one night only each, and you're sure to gain a leg up on your at-home Academy Awards ballot this year.
More things to do on Sunday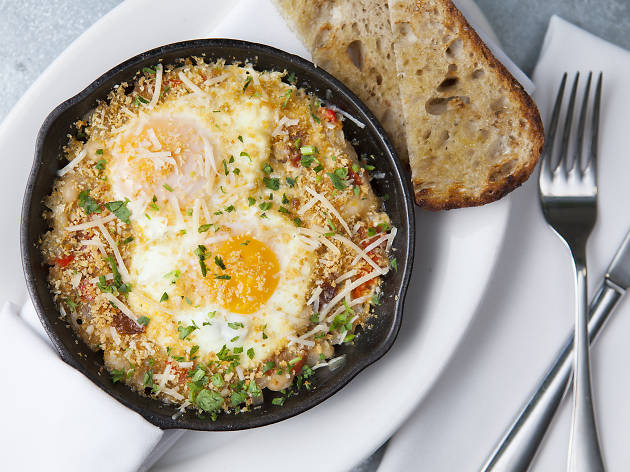 If breakfast is the most important meal of the day, isn't that reason enough to get serious about weekend brunch?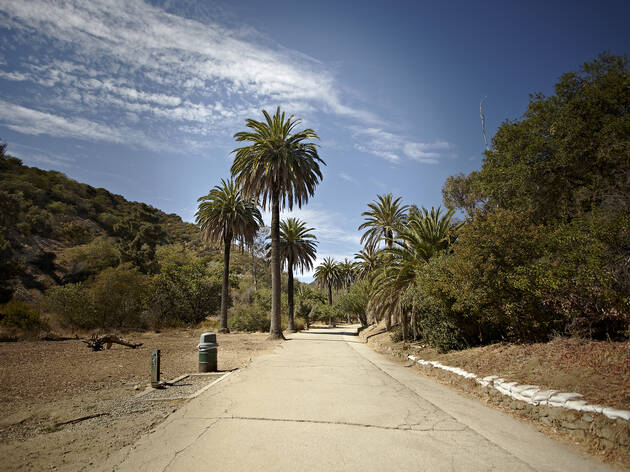 Whether you're more cityscape gawker or ocean gazer, we've got the trek for you.
From Venice and Santa Monica to Manhattan Beach and Playa Vista, here are the top spots to sunbathe, surf and play.