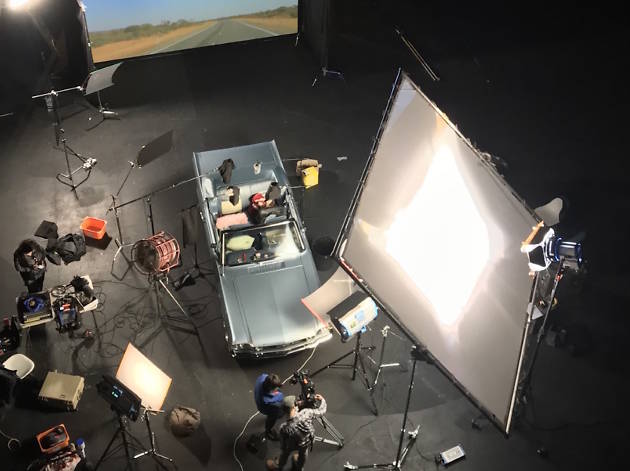 1/5
Photograph: Ross Turley
Anna Breckon and Nat Randall, Rear View 2018, production still. Courtesy the artists.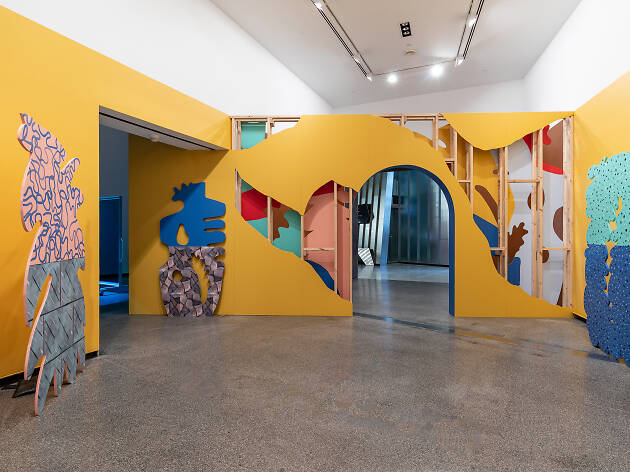 2/5
Sol Calero, 'La puerta' 2018. Courtesy of the artist.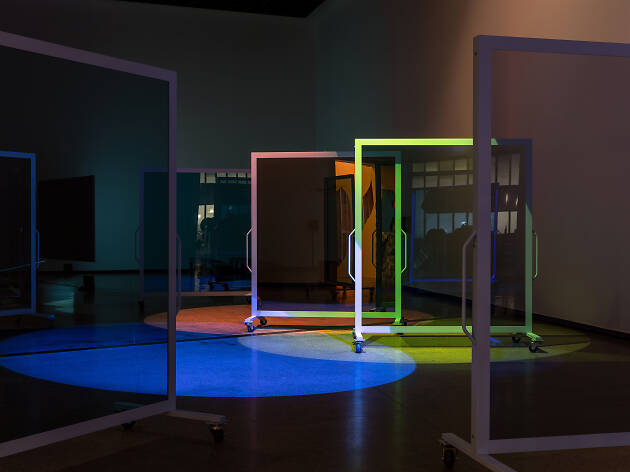 3/5
Consuelo Cavaniglia, 'present distant', 2018. Courtesy of the artist.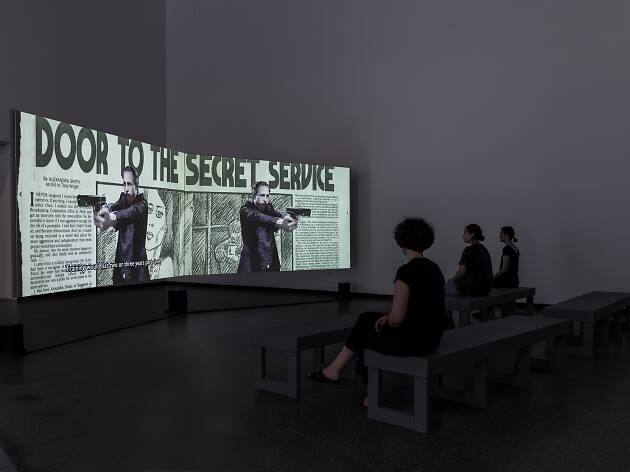 4/5
Daniel Jenatsch, 'The Sheraton Hotel Incident' 2018. Courtesy of the artist.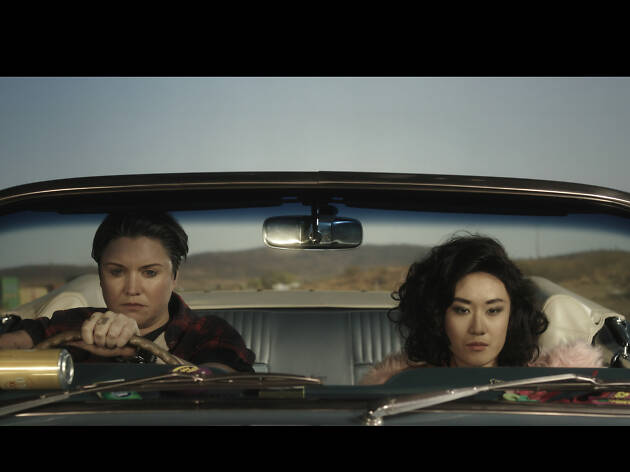 5/5
Anna Breckon and Nat Randall, 'Rear view' 2018. Courtesy the artists.
Explore truth, lies and illusion in ACCA's latest ambitious exhibition
If the emergence of "fake news" and "alternative facts" have proven anything, it's that truth is far from a binary state. But while our recent political history may have revealed the more problematic corners of truth's subtleties, the blurred boundaries between fact and fiction are by no means a recent phenomenon. From cosplayers to LARP enthusiasts, drag queens to war reenactors, our culture is littered with examples of how fantasy and illusion are every bit as real as the unvarnished truth. When it comes to entertainment, suspending our disbelief is a vital prerequisite. The pathos, humour, fear or exhilaration provoked by a film or a play can feel as authentic a response as if we were experiencing that heartbreak or hilarity firsthand. And yet, theatre is a sort of deception, albeit one we are complicit in.
This paradox – that we embrace certain fictions while rejecting others – sits at the heart of The Theatre Is Lying, a major showcase of five newly commissioned works at the Australian Centre for Contemporary Art. Structured in "five acts," the show riffs on various ideas about the malleable qualities of truth, while exploring the distorting mediums and sleights of hand used to warp our perceptions of reality.
Six artists – Sol Calero, Consuelo Cavaniglia, Matthew Griffin, Daniel Jenatsch, and collaborators Anna Breckon and Nat Randall – were invited by ACCA director Max Delany and senior curator Annika Kristensen to be part of the inaugural exhibition of the Macfarlane Commissioning series, a multi-year partnership created to fund new and ambitious contemporary artworks over the next six years. Ironically, the inspiration for The Theatre Is Lying was the commissioning fund's namesake, Don Macfarlane, and his love of realism, as curatorial manager Miriam Kelly explains. "We wanted to honour what Don was passionate about in his life. Initially we wanted to acknowledge realism in contemporary art and culture, but this led us to ask: what is realism? What is truth in art these days? Unpacking these ideas became this exploration of theatricality, not just in the curatorial space, but in the way the ideas presented by these artists resonate and connect with a viewer," she says. "It's about where the white cube of the gallery meets the black box of the cinema."
While the five individual works contribute to a conceptual whole, each represents a unique microcosm of ideas and subtext. Some operate as site specific installations, such as Cavaniglia's Present Distant, a constantly shifting arrangement of mirrored barriers and panning lighting that at once fracture the space while creating the illusion of depth through reflection. Others toy with pop culture references and movie tropes. Jenatsch's The Sheraton Hotel Incident is a surreal noir spy thriller lampooning an infamously bungled ASIS training exercise from 1983. Randall and Breckon's Rear View, an epic endurance work, features a 90-minute, single-take film as a subversively queer spin on the road movie architype. Largely wordless, it's sparing use of dialogue is constructed entirely from lines lifted from cinematic scenes of women in cars. A trio of video works by Matthew Griffin channel an absurdist humour to (quite literally) needle the voyeurism of modern media, including a brilliantly bizarre piece about why the artist has a picture of his mother tattooed on one of his buttocks.
"Some of these works are about slowing you down, encouraging you to be present and aware of your body in space," Kelly says. "Others are about reflection on history, remaking references to the past and present. There's an incredible amount of information encapsulated in these works, that invite you to delve deeper, with further reading, by searching out more works by these artists. But first and foremost this program is about commissioning rather than making artists fit to a brief. The collection is made up of such distinct works because the artists were really given the opportunity to make work that's ambitious and would not, perhaps, have been created otherwise."