Bars & Pubs
Navigating Melbourne's best bars, pubs, breweries and drinking holes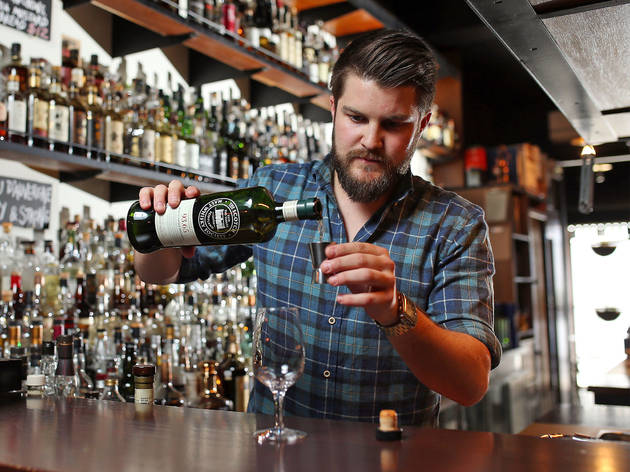 The 50 best bars in Melbourne
Here is Melbourne viewed through the bottom of a glass: from its world-beating cocktail lounges to its down-and-divey saloons. These bars – organised by area and in no particular order – represent the pinnacle of Melbourne drinking. Many of them are Time Out Bar Awards winners. Others take pride of place in some of our most popular guides, like Melbourne's best cocktail bars, wine bars and rooftop bars.  Above all, these bars have one thing in common: they are the very best this fine drink-swilling city has to offer.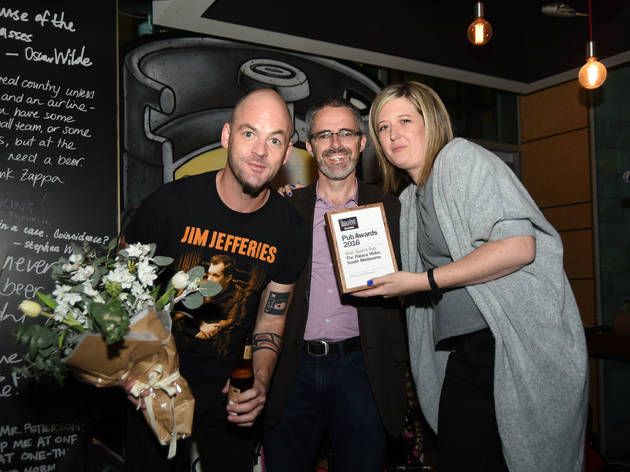 Time Out Pub Awards 2017
The annual Time Out Pub Awards are coming. Join us at Forester's Pub and Dining on Monday May 15 as we raise a pint to the city's best local haunts, best counter meals, and more, and be part of the fun as we crown our 2017 Pub of the Year. Expect delicious drinks, sweet tunes and great food, all while we celebrate those pubs and publicans who provide us with much needed mid-week ales and a second lounge room. Limited tickets are available at $45 + BF and include food, drink and good times and an advance copy of the Time Out Pub Awards issue (RRP$4.95). See you there – and in the meantime, vote for your favourites in the People's Choice Awards now. These awards are made possible thanks to Yenda Beer. Is your favourite pub in the running? The full list of nominees for this year's Pub Awards is coming soon.   in association with
Buy tickets
Choose your favourite drink
Melbourne's drinking hotspots
You might also like...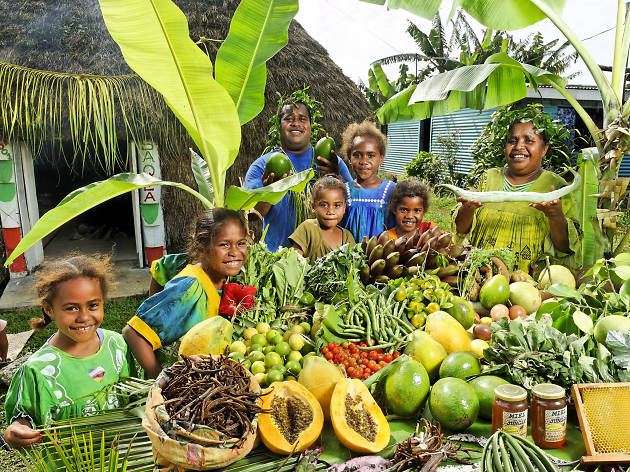 7 food experiences you have to try in New Caledonia
New Caledonia is one of our closest neighbours – it's just three hours flight from the east coast. The Pacific Islands gem is not just beautiful to look at (hello, white sand beaches, warm turquoise waters, chilled-out turtles and palm trees), it's also a culinary destination. Noumea and beyond offer up a cavalcade of local food experiences. Try Bougna, a local delicacy of chicken or lobster wrapped in banana leaves; get a taste of the French-influenced New Caledonian culinary scene; explore hip waterfront bars; or try a fun food festival (they even host their own Avocado Festival). Is your mouth watering yet? We thought so. Fortunately, New Caledonia are currently offering Time Out readers a chance to win a foodie vacation of their very own, including airfares, five nights accommodation, and an unforgettable meal. Enter here.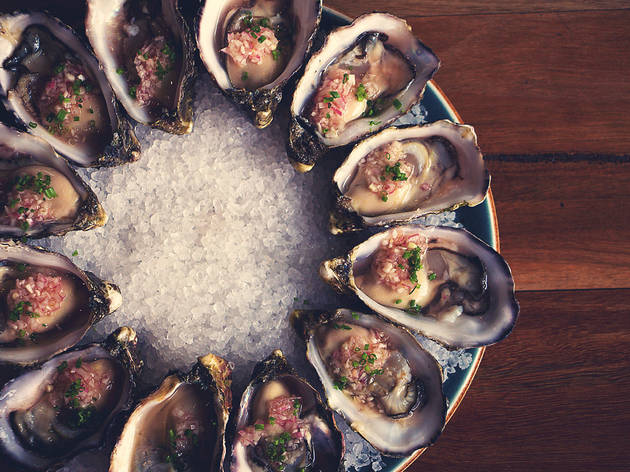 Four to try at the Melbourne Food and Wine Festival
This year's Melbourne Food and Wine Festival has a jam-packed program and Dutchess, the Crafty Squire, Beer Deluxe Fed Square and Newmarket Hotel will all be hosting special events. Dutchess will be celebrating the dynamic relationships they have with their farmers, fisherman and suppliers with the Relationships with Land and Sea lunch on April 1. The Crafty Squire will host two beer-matched, five-course lunches on Saturday April 1 and Sunday April 2, aptly titled James Squire Versus the World. The lunches will transport you to some of the most famous beer-brewing destinations by serving five traditional dishes, each paired with a James Squire beer and a local brew of the same style.  Beer Deluxe Fed Square will host a brewing paradise, with the arrival of the Melbourne Brewers Collective on on Saturday April 1. The beer garden will play host to nine local breweries pouring a special Melbourne Food and Wine Festival beer alongside their own brews. Finally the Newmarket Hotel will be hosting the SoCal Lunch Smash everyday from Saturday April 1 to Saturday April 8. You will have the chance to explore the ingredients and flavours of Southern California and South America, with each dish taking inspiration from the vast and different regions.
High Spirits by Winning Tastes
Spend a night indulging in 2017's best cocktails as Melbourne mixologists serve up Australia's best spirits at High Spirits by Winning Tastes. This one-night-only event will see Little Bourke Street's Higher Ground overrun by five different pop-up bars, each serving an award-winning spirit from the recently announced Australian Distilled Spirits Awards (ADSA). All drinks will be included in your ticket and will allow you to try exclusively-created cocktails that feature this year's award-winning spirits, put together by some of the city's best bartenders and mixologists. You'll also get a chance to meet local distillers who will share their knowledge and knack for alcohol.  High Spirits by Winning Tastes will kick off at 7.45pm on Thursday April 6 at Higher Ground.
Buy tickets
Rhys Nicholson
If the first thing that comes to mind when you think of Rhys Nicholson is snappy suits, candy-apple hair and square glasses, then you need to get to know him better. The Sydney-based comedian has cultivated a huge following with his super-intelligent and biting observational comedy and no-holds-barred reflections on his life – all of which he delivers at breakneck pace. Last year, Nicholson's show was nominated for the illustrious Barry Award at the Melbourne International Comedy Festival. To that, he says: "Why not come and watch me desperately try and back that up this year? C'mon. Why wouldn't you?"
Buy tickets