Travel
From Melbourne's best-kept secrets to last-minute road trips to major international jaunts, we've got your travel needs covered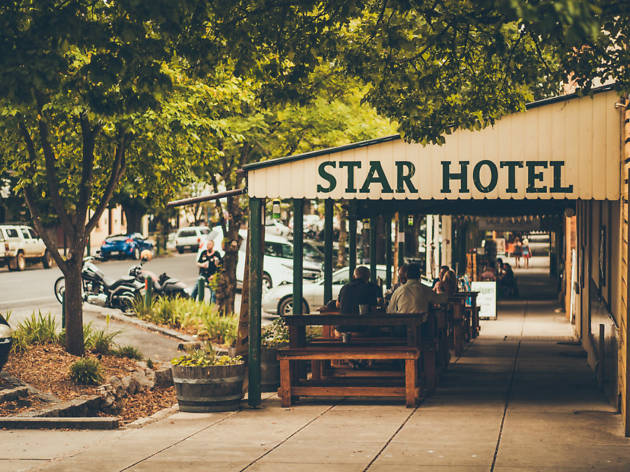 One perfect day in Yackandandah
The first thing to know about Yackandandah is that everyone knows everyone. The second thing to know is that you'll soon know them, too. This tiny (the population sits around 1,800) town in Victoria's High Country is so far north that the dialling code is 02 and it's filled with quirky shops, delicious bakeries and some of the friendliest people south of the Murray. Here's our handy guide to spending 24 hours in Yackandandah.  Check out how to have an amazing weekend in Geelong.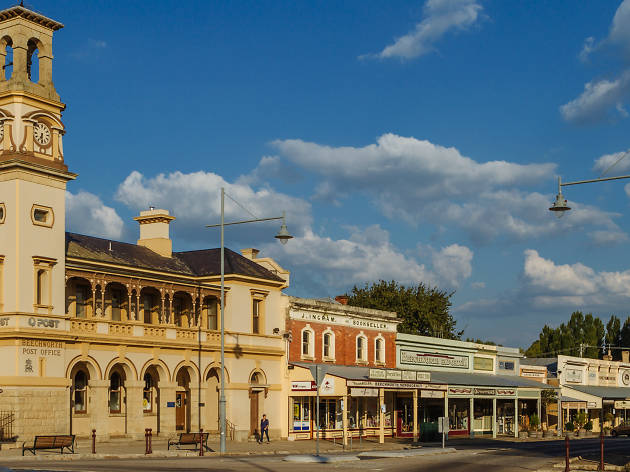 A weekend guide to Victoria's High Country
There is so much more to do in the Victorian High Country than ski and snowboard (though of course the region is justly famous for its snowfields), and it's a perfect destination for a week or long weekend any time of year. Roughly three hours drive from Melbourne, the High Country region has award-winning craft beer, wine, spirits and produce, a rich history to explore and hundreds of kilometres of breathtaking scenery to walk, cycle or even paddle through. Looking for other weekend trips? Check out Victoria's best national parks and some of the best quirky getaways in our state.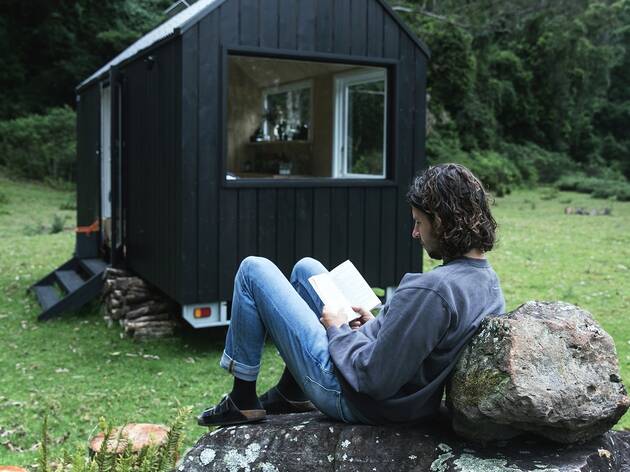 Cosy cabins you can stay in near Melbourne
Cabins are an ideal solution for when you want to get off the beaten track without having to sacrifice access to indoor plumbing. Whether you wanted to head north to the mountains, west to the spa country, east to the Yarra Valley or south to the sea, there's a cosy cabin ready with a comfy bed and wilderness to explore. Take a staycation: these are the best boutique hotels in Melbourne.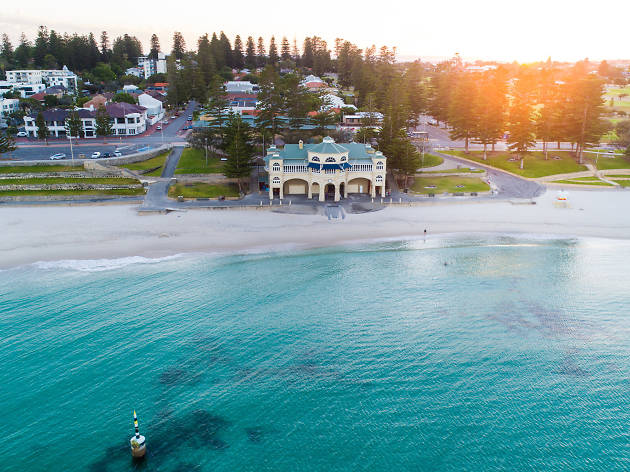 A (long) weekend guide to visiting Perth
Fun fact: Perth is the only capital city in Australia where you can watch the sun set over the ocean. It's known for its pristine beaches, adorable quokkas (more on that later) and its heaving food and drinks scene, but Perth is all that and more. Here's our guide to exploring Perth like a local and getting to know all its interesting corners. RECOMMENDED: The nine best things to do in Perth. Looking for more weekend getaway ideas from Melbourne? Try Launceston, Adelaide or Hobart. The writer visited Perth as a guest of Aloft Hotels.
Where to find Victoria's pink lakes
No, your eyes aren't playing tricks on you. That lake is that pink. And before you ask – it's a completely natural phenomenon and not some camera trickery done to get more Instagram likes. Pink lakes are rare, and only a handful are found around the world. There are a couple in Western Australia (including maybe the most famous, Spencer Lake) and in South Australia, but Victoria is actually home to a few of its own rosy-hued lakes. Keen to see these liquid fairy floss lakes IRL? Here's where to find Victoria's best pink lakes. (Plus! Scroll down to the end to find out when is the best time to visit!) Check out more of Victoria with our guide to secret gardens, national parks and romantic getaways.  
An insider's guide to Melbourne travel
Short escapes from Melbourne
Interstate trips from Melbourne
International escapes from Melbourne