Shopping
Your guide to Melbourne's best markets, boutiques and high street shopping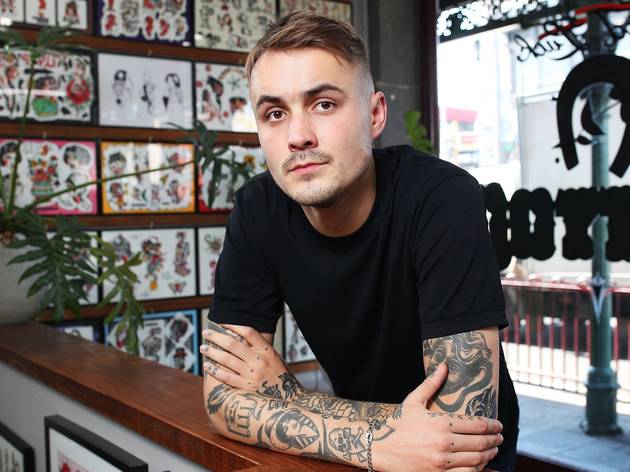 The best tattoo parlours in Melbourne
In recent years, tattoos have become increasingly common, with people from all walks of life investing in the art. But it's as important as ever to take the time to investigate the many parlours and artists that are around to discover which ones suit your unique tastes and needs. Here, we take a look at some of Melbourne's best tattoo shops and some of the inspiration behind the work.  Appreciate good art? Take a gander at our guide to the best street art in Melbourne.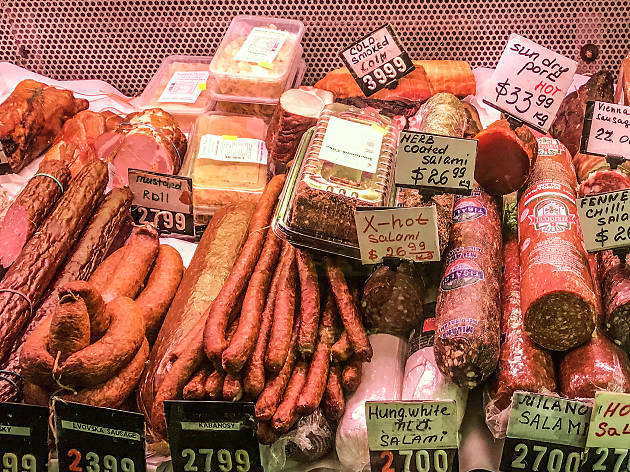 The best Russian delis in Melbourne
Melbourne has a thriving Eastern European community, thanks to the wave of migrants who arrived in the 1970s and '80s. As a result, we can find plenty of locals stocking up on familiar flavours at a variety of delis in Melbourne's south-eastern suburbs. Russian cuisine is typically hearty and comforting due to the long winters. The cooking tends to feature starch heavily, coupled with pickles, cured meats, beetroot and cabbage. So whether you're an experienced cook or like taking culinary adventures, these Russian delis will provide ingredients for a Russian feast. Shop on at the best markets in Melbourne and find more of Melbourne's best restaurants while you're at it. 
Flower delivery services in Melbourne
These online florists (and local flower shops with easy online ordering options) have you covered for same-day deliveries of beautiful flowers. If you'd rather send something longer lasting, there are plant delivery services too. For more gift ideas, see our guides to the best florists in Melbourne, best chocolate shops in Melbourne and the best plant nurseries. 
The best of Melbourne shopping
Shopper's guides to Melbourne
Men's fashion in Melbourne
You might also like...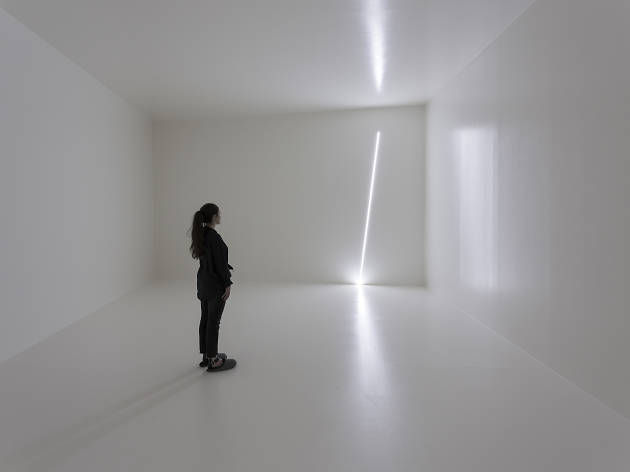 Haroon Mirza: The Construction of an Act
There's a good chance you don't know Haroon Mirza's name just yet, but the London-based artist is making a huge impression overseas with his artworks, which combine installation, electricity and a frequently startling use of sound. This exhibition is Mirza's first solo show in Australia, and will utilise all of ACCA's gallery spaces as one giant musical instrument. From there, other artists will be invited into the space to collaborate. Read our interview with Mirza about all you'll experience in the exhibition.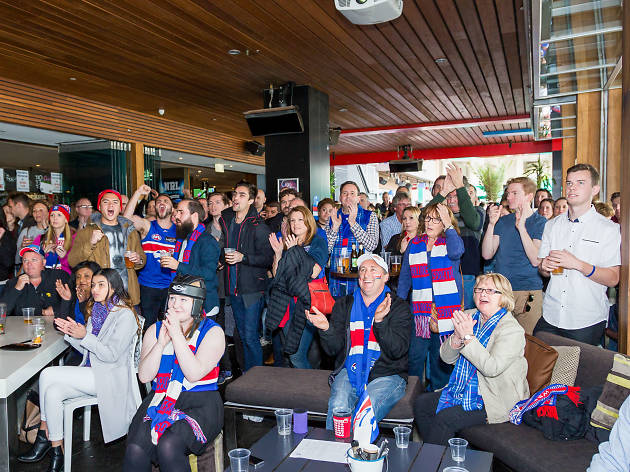 Where to enjoy the AFL Grand Final in Melbourne
On Saturday, September 28 the last siren on of the AFL season will ring out across the hallowed grounds of the MCG. No matter who wins, Grand Final Day is always one of the most exciting days of the year for Melbourne, with even non-supporters keen to join in the city-wide celebrations. Of course the city's bars and hotels are keen to get in on the action too, with a stack of special offers and packages available for those who want to watch the big game in style. Here are eight places to enjoy the AFL Grand Final in Melbourne.
Paid content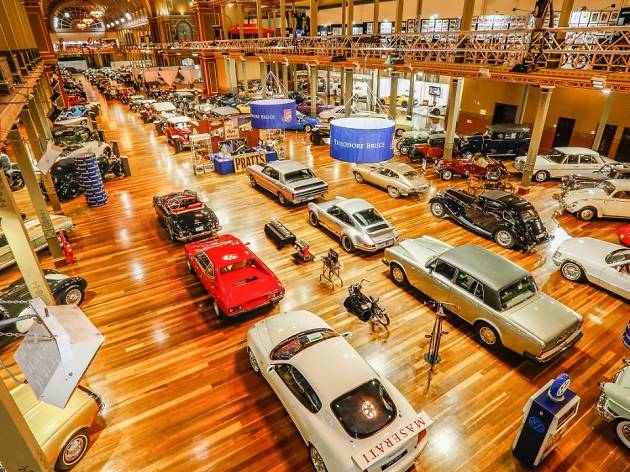 Motorclassica
For some people, cars are a means to get from A to B. For others, cars are feats of engineering: intricate and beautiful machines that are mechanical works of art. If you're of the later persuasion, or leaning that way, then you'll be gratified to learn that for three days this October (11-13), Melbourne will be home to an exhibition of rare, vintage and collectible cars when Motorclassica comes to the Royal Exhibition Building. Motorclassica is Australia's only internationally significant exhibition of cars and motorcycles. More than a car show, the three-day event showcases luxury vehicles from across the decades and has lined up a terrific program to celebrate its tenth anniversary.  Even before Motorclassica officially kicks off the celebrations will begin on October 10 with Tour Classica – a parade of elegant heritage cars from Alexandra Gardens to Royal Exhibition Building, where they'll assemble for the show. Other highlights of Motorclassica include the Australian International Concours d'Elegance (the annual awards for rare and classic cars with estimated 140 entrants expected for 2019) and a heritage number plate auction – last year $525,000 changed hands for one number plate alone (the Victorian '911' plate).  Visitors to Motorclassica will also be able to watch automotive artisans at work at the restoration theatre; see tributes to Bentley, Alvis, Citroën, Abarth and Mini; get behind the wheel with a vehicle test drive; and relax in style in the VIP Lounge. 
Paid content
Buy
Our top picks of the Melbourne Fringe Festival
This year marks a new evolution for Melbourne's expansive Fringe Festival (Sep 12-29), which is packed with around 450 performances, exhibitions and events. After 20 years based in North Melbourne, Fringe is moving its hub to Trades Hall, which will be buzzing with art for the full three week program. We know as well as anybody that the Fringe program can be overwhelming. If you don't know where to start, here are some of our faves. You can check out the full program on the website. Only into comedy, cabaret or dance? Sort by section on the site and you'll find individual genres.  RECOMMENDED: How to score cheap theatre tickets and the best art exhibitions in Melbourne this month.