Kids
Kids events, family friendly and activities for children in Melbourne
Museums Victoria is now online with virtual tours and livestreamed events
You might not be able to physically visit museums in Melbourne anymore, but as of today, you can visit them virtually. Museums Victoria has launched Museum at Home; an initiative that allows you to engage and explore Melbourne Museum, Scienceworks and the Immigration Museum online.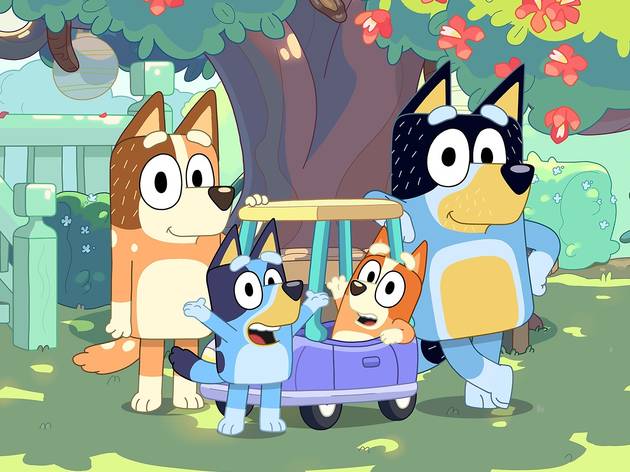 The best kids' shows to stream online right now
It's true that kids will watch anything so long as there's colour and movement, but every parent knows the difference between a show they'd happily let their child watch all day (ah, Bluey! So much warm humour and good parenting!) and one that makes you want to stab your own eyes out with a teething rusk (don't get us started on Thomas the Tank Engine. Just don't).  So with that in mind, the parents among the Time Out family did a straw poll and came up with this top ten. Old and brand new, highly educational or just a lot of fun, these shows are all available to stream right now and a fantastic way to keep the little monsters from driving you up the wall, now that we're all cooped up together for a while.  Need a laugh? Try Time Out's list of the 100 best comedy films of all time.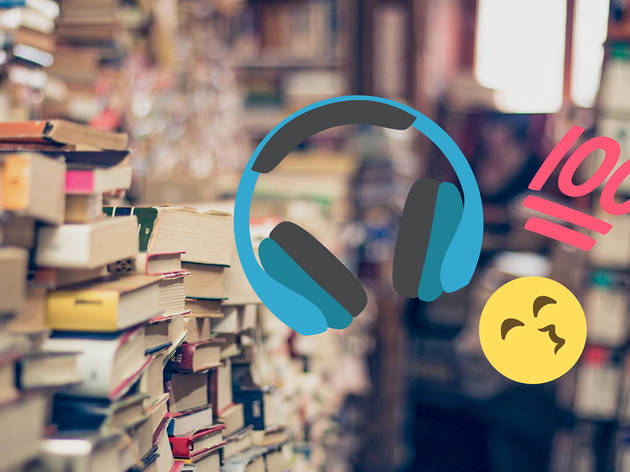 Audible has just released hundreds of free kids audiobooks
We've spoken about zoo livestreams, virtual film clubs and even more things you can do from home, but now there's something new. Audible, the audiobook platform, has just made hundreds of audiobook titles available for free during the Covid-19 pandemic. Yes, free! The platform decided to release numerous titles to the general public in order to help those stuck at home in self-isolation, or students staying home from school or university. The majority of the audiobooks available are for younger readers, including Winnie the Pooh and Beatrix Potter books. But there are young adult books and a section on literary classics which includes Moby Dick, Romeo & Juliet, Wuthering Heights, Frankenstein and even Jane Eyre (as read by Westworld's Thandie Newton). There are hundreds of books to choose from. All you need to do is head to the Audible website from your web browser to start. Rather watch a movie? These are the best escapist films on Netflix right now. Find more Melbourne experiences that you can have from home here.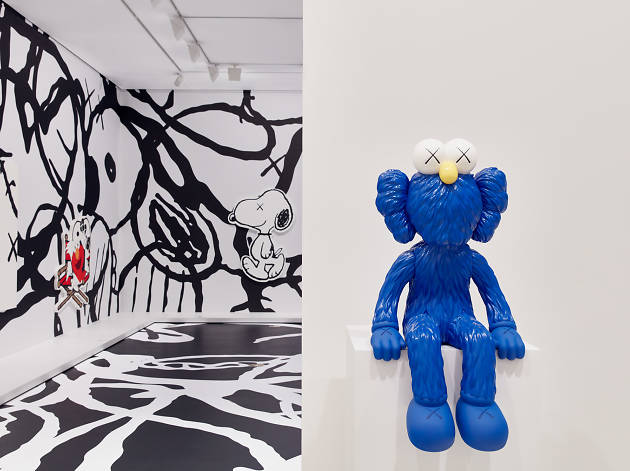 Take a virtual tour of the NGV's Kaws exhibition
To help contain the spread of the virus, most of Melbourne's cultural institutions have now closed, including the National Gallery of Victoria. But thanks to the magic of the internet, we can inform you dear reader that you can still engage with the NGV virtually from the comfort of your home. The NGV announced today that virtual tours, ebooks, online galleries and children's activities will soon be available online, in addition to the gallery's already hefty online collection (it features 75,000 works, 90 per cent of which are available online). Visitors who missed out on seeing Keith Haring | Jean-Michel Basquiat: Crossing Lines and Kaws: Companionship in the Age of Loneliness (an exhibition title which feels way too real now) are in luck, with the gallery announcing both exhibitions will be available as online tours. The free virtual tours are led by a curator, giving both those who have and haven't seen the exhibitions a new insight to them. Installation view of Keith Haring | Jean-Michel Basquiat: Crossing Lines at NGV International, 1 December 219 – 11 April 2020 © Estate of Jean-Michel Basquiat. Licensed by Artestar, New York © Keith Haring Foundation Photograph: Tom Ross Both tours (and more) can be viewed via NGV Channel. The Kaws: Companionship in the Age of Loneliness virtual tour is available on March 21, and the Keith Haring | Jean-Michel Basquiat: Crossing Lines tour available on March 28. Bookworms
Activities for kids in Melbourne
Fun places for families in Melbourne