Time Out Melbourne magazine
Time Out Melbourne is a free, quarterly magazine – and you can view the digital version below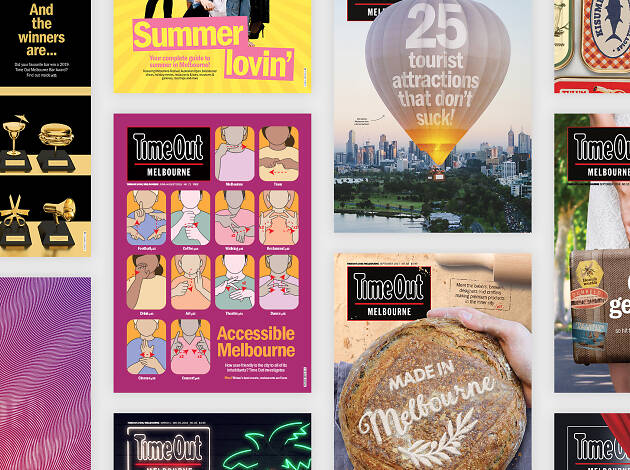 Time Out Melbourne magazine is now completely free.
While newsagencies will no longer stock the quarterly magazine, you can pick up a copy at selected cafés, shops, entertainment venues and hotels around the city. In addition, friendly Time Out helpers will be handing out copies at major city train stations on the day of publication.
The current issue is the Food Awards issue, where we reveal our top picks in eight different categories, including the highly anticipated Restaurant of the Year. The magazine is also packed with unique eats worth searching for, festivals, events, things to do and places to go this spring. That's your social calendar sorted!
You can pick up a copy of our Food Awards issue between 7 and 10am (or until mags run out) on Wednesday, September 4 at Flagstaff and Parliament stations; Thursday, September 5 at Melbourne Central, Hawthorn and South Yarra stations; and Friday, September 6 at Flagstaff, Flinders Street and Parliament stations.
Missed the last drop?
You can read past issues of Time Out Melbourne magazine digitally through the links below: