Heads up! We're working hard to be accurate – but these are unusual times, so please always check before heading out.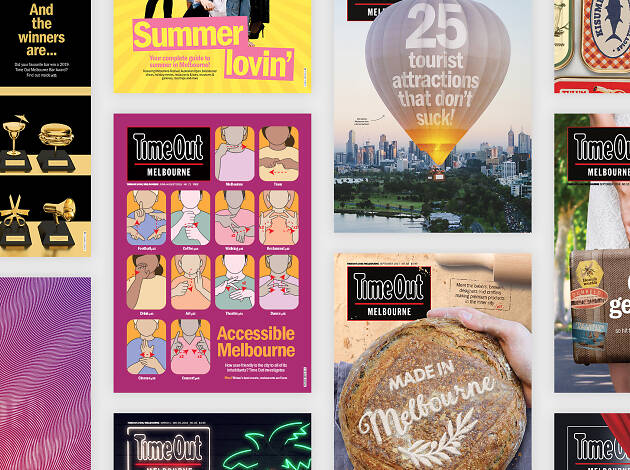 Time Out Melbourne magazine
Time Out Melbourne is a free, quarterly magazine – and you can view the digital version below
Time Out Melbourne magazine is now completely free.
While newsagencies will no longer stock the quarterly magazine, you can pick up a copy at selected cafés, shops, entertainment venues and hotels around the city. In addition, friendly Time Out helpers will be handing out copies at major city train stations on the day of publication.
The current issue is our climate crisis issue, where we talk about how to live more sustainably in Melbourne, how we can help bushfire-affected communities and so much more. The magazine is also packed with autumn events, including festivals, events, art exhibitions and places to travel to. It's your social calendar sorted! Look out for the Harry Potter and the Cursed Child cover wrap which celebrates year two of the stage play, now on in Melbourne.
You can pick up a copy of our autumn issue on Monday March 2, Tuesday March 3 and Wednesday March 4 between 7 and 10am (or until mags run out) at Melbourne Central Station, Flagstaff Station, Parliament Station and Flinders Street Station.
Missed the last drop? You can read past issues of Time Out Melbourne magazine digitally through the links below.