Things to do
A guide to Melbourne events, attractions, outdoor adventures and more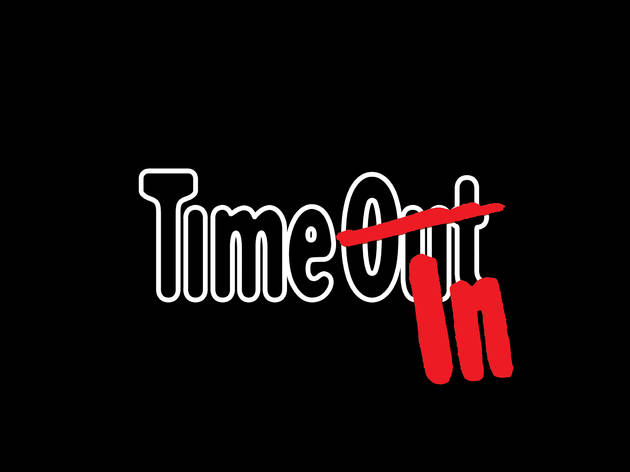 Time In: The best things to do at home
The coronavirus pandemic means those of us who can are spending a lot more time at home. But that doesn't mean it's just you and the couch forever. Our beloved restaurants, bars, breweries, artists, comedians, creatives and entrepreneurs are figuring out ways for you to experience the best of the city while still staying safe. We've collected the best ways for you to experience Melbourne while staying at home here into this hub, so you can stay sane, comfortable, fed, watered and entertained at home – while helping small business owners, hospitality workers and creative people who desperately need your business. You'll find everything from comprehensive roundups of the best films on streaming services to creative ways Melbourne's institutions are making their offerings available to those doing their bit and staying home. We've also got plenty of inspo for you to read to start planning your days for when you do get back out there. Read on for great tips for Time In, as recommended by Time Out editors.   
Melbourne's Gnoccheria is now offering home delivery
When pasta and gnocchi-devoted bar Gnoccheria opened in Coburg last year, people were lining up to purchase its 20 different variations of the famous potato dumpling. Now, in the age of physical distancing, Gnoccheria is offering delivery of its wares to those around Melbourne. That way no one will be without pasta – even during a crisis.  You'll be able to choose from a variety of items – precooked gnocchi packs, fresh pasta, lasagnes, pizza bases, sauces, cheeses, salts, olives, olive oil, anchovies, butter, porcini mushrooms, housemade passata and caperberries.  Orders can be made by calling the store on 03 9354 9985. Orders over $50 are free otherwise there's a $5 delivery fee.  Gnoccheria is delivering to Coburg, Coburg North, Brunswick, Brunswick East, Brunswick West, Reservoir, Preston, Pascoe Vale, Carlton North, Essendon and Richmond. If you're in a neighbouring suburb please call the store to check if they can deliver to you. The store will be adding Wednesday, Thursday and Friday delivery as of next week, so make sure you get your order in by noon the previous day. Support local: these Melbourne restaurants and bars are now doing delivery, too.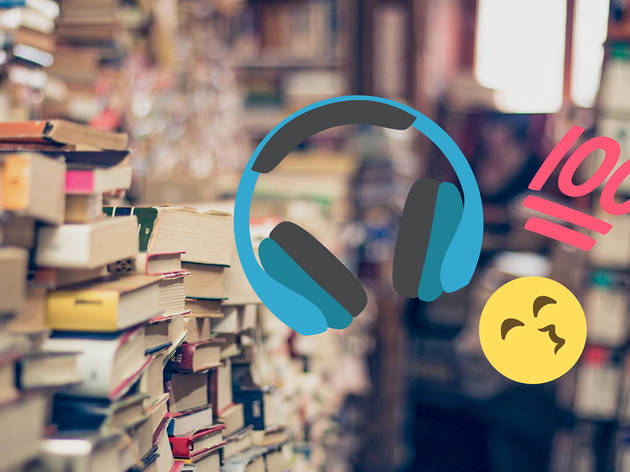 Audible has just released hundreds of free audiobooks
We've spoken about zoo livestreams, virtual film clubs and even more things you can do from home, but now there's something new. Audible, the audiobook platform, has just made hundreds of audiobook titles available for free during the Covid-19 pandemic.  Yes, free! The platform decided to release numerous titles to the general public in order to help those stuck at home in self-isolation, or students staying home from school or university.  The majority of the audiobooks available are for younger readers, including Winnie the Pooh and Beatrix Potter books. But there are young adult books and a section on literary classics which includes Moby Dick, Romeo & Juliet, Wuthering Heights, Frankenstein and even Jane Eyre (as read by Westworld's Thandie Newton).  There are hundreds of books to choose from. All you need to do is head to the Audible website from your web browser to start.  Rather watch a movie? These are the best escapist films on Netflix right now.  Find more Melbourne experiences that you can have from home here.
Melbourne Museum is now online
You might not be able to physically visit museums in Melbourne anymore, but as of today, you can visit them virtually. Today Museums Victoria launched Museum at Home; an initiative that allows you to engage and explore Melbourne Museum, Scienceworks and the Immigration Museum online. The online project will allow guests to go behind the scenes, take virtual tours (hosted by hilarious kidult comedy team the Listies), learn about STEM, experience livestreamed virtual events and watch Q and A sessions hosted by experts. There will be plenty of educational content made available (perfect since Victoria's school holidays kick off early on Tuesday, March 24) as well. Museum at Home is live now with additional content to be added over the coming weeks. The NGV is also going to start streaming virtual tours of blockbuster exhibitions. You can donate directly to the comedians affected by the cancellation of MICF.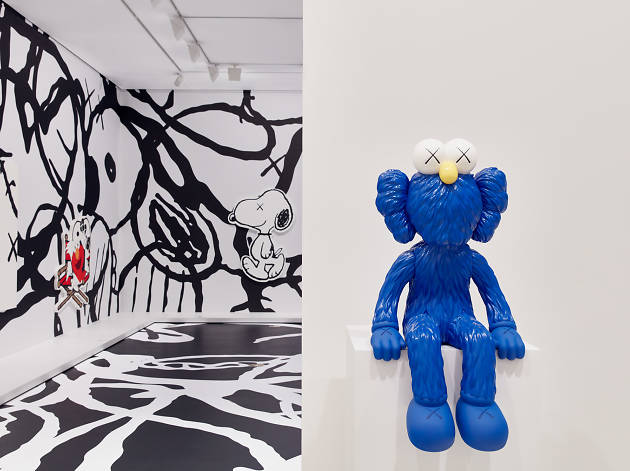 Indoor activities to do with kids right now
Many performances, museums and venues have been closed and cancelled due to coronavirus so we've come up with a list of fun things to do with kids while you're self quarantining or physically distancing. Check out more ideas below on our list of the best things to do these school holidays (and beyond).
Things to do in Melbourne
Melbourne events calendar