Things to do
A guide to Melbourne events, attractions, outdoor adventures and more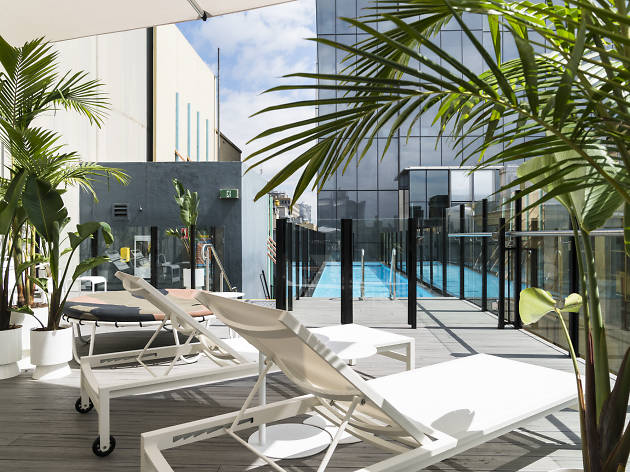 The 7 best things to do on rooftops in Melbourne
Why keep your feet on terra firma when you can scale great heights? Be like Icarus and get closer to the sun (but not, ya know, *that* close to the sun) at one of these activities high above the streets of Melbourne.  From going for a swim to watching a cult classic film to raising a hive of bees, there are plenty of cool things happening well above street level.  Or if you just want to drink, head to one of the 21 best rooftop bars in Melbourne. 
You can do a Harry Potter-inspired escape room in Melbourne
Let's face it: Melbourne is pretty obsessed with escape rooms. Attempting to get out of rooms by solving puzzles has gone from a bizarre concept to a popular pastime. But while many Melbourne escape rooms are themed around particularly gruesome or scary ideas, one CBD escape room has upped the ante. At TRAPT Bar and Escape Room you can play a Harry Potter-inspired escape room called Alchemy. The goal of Alchemy is to find the mythical Philosopher's Stone, the elixir of life, and Nicholas Flamel's favourite piece of bling. Punters will be able to practise spells and enchantments and test magical skills inside the room to try to solve the mystery before the time runs out. TRAPT has listed the difficulty level of this room at beginner, so we reckon even Hufflepuffs will be able to beat the clock. And, obviously, it must be said: this escape room is only ~inspired~ by Harry Potter, because, ya know, copyright.  We're a big fan of TRAPT, having experienced its Cold War-inspired room recently. Probably the biggest incentive for beating the clock there is the cocktails available at the adjoining bar. The low-lit basement bar is a speakeasy-style den with cocktails sorted by each escape room theme. It's loads of fun. Keen to try out an escape room? We ranked Melbourne's best. Potterheads, here's how to spend the perfect Harry Potter-inspired weekend in Melbourne.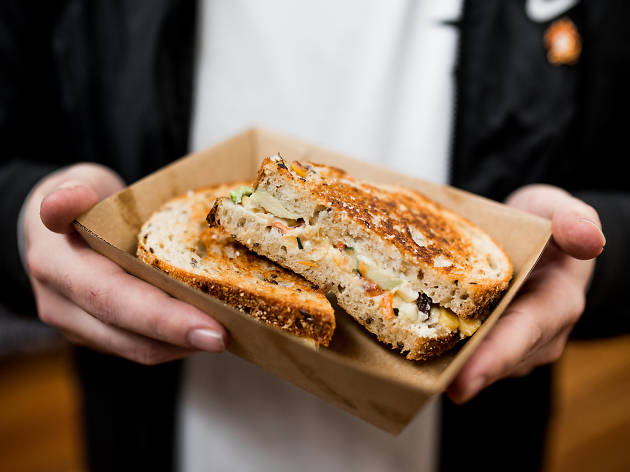 The Big Vegan Market returns in 2020
The Big Vegan Market is one market where you don't have to ask around, you can be sure that every product sold is animal and cruelty-free. In addition to plenty of vegan eats you can also pick up vegan skincare, clothing and makeup from one of the more than 200 stalls. This year's line-up is another banger. Punters will be able to enjoy all-vegan pizza from Red Sparrow; shawarma from Hamsa Hummus Bar; drinks from Cheeky Rascal Cider and goodies from Mahadeva's Kitchen, Woking Amazing, Yay Foods and Toasted Toasties. You'll also be able to pick up non-edible cruelty-free products from Hanami Cosmetics, Dr Bronner, Velvety and heaps more. The market is run by Melbourne Vegan Eats, which started as an Instagram account sharing vegan food (both in vegan venues and non-vegan ones) around Melbourne. Since the account started, it has become a valuable resource for non-meat eaters to find the best vegan feed around town. The Big Vegan Market will be taking over the Royal Exhibition Building on May 9 and 10. Entry is $5.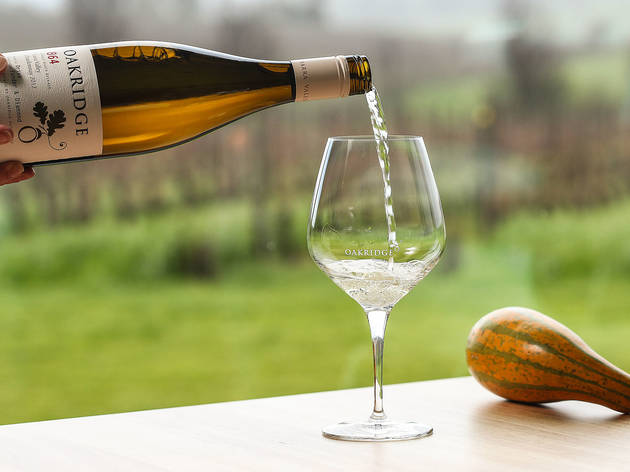 The best wineries in the Yarra Valley
The Yarra Valley is only an hour from Melbourne, making it the perfect day trip or weekend away. The region specialises in chardonnay and pinot noir grapes, which also happen to make perfect sparkling wine. But if you know where to look, you'll also find less common varietals, like nebbiolo, savagnin and chenin blanc. There are 160 wineries to try in the region, from tiny mum-and-pop operations to giant foreign-owned behemoths. The Melba and Maroondah highways are the biggest wine arterial roads, you'll find plenty of cellar doors off the beaten path, if you know where to look.  These are our favourite wineries in the Yarra Valley right now, and they provide a good place to start.   Hop in your car, bring a bottle of water and make a day of it. You'll come home with bottles clanking in your boot, ready to be enjoyed at your next dinner party, barbecue or just night at home.  For more mini-break ideas, visit our guide to Victoria's best getaways. Alternatively, stay close to the city and discover Melbourne's best wine bars.
Think Melbourne is the best city in the world? Prove it
From London to Los Angeles, Tel Aviv to Toyko and Mexico City to Melbourne, Time Out has always celebrated the magic of cities. Now, as we've grown to 315 cities in the world, we want to work out how that magic happens. The 2020 Time Out Index is our investigation into what it's like living in a city today. We want to discover what makes a city great, how city-dwellers feel about their hometown and if St Kilda is still the most overrated suburb in Melbourne. This is your chance to tell us about your life in Melbourne. What do you love about living here? What frustrates you? Is it affordable? Is it a slog? And where are the best places for dancing all night or finding great food? We want to know what you think! Take a few minutes to complete the Time Out Index survey. It's completely anonymous, so be honest! Once you're done, we'll reveal which city in the world you should live in. Is it Melbourne? New York? Berlin? You'll have to do the quiz to find out. Click here to open the survey in a new window.
Things to do in Melbourne
Melbourne events calendar