Things to do
A guide to Melbourne events, attractions, outdoor adventures and more
South Wharf is getting an ice rink and toboggan slide
Winter in Melbourne's not all that bad. We might not get any powder in the city, but the Southbank and South Wharf riverside precincts is embracing the cold by turning into a winter wonderland.  The Common Man restaurant and bar on Dukes Walks will be bringing back their riverside ice rink and toboggan slide from June 1 to August 31 this year. Dubbed Skate, Slide and Chill, the winter park by the river is on every day of the week all winter. Just some of the weekly highlights include discount tickets on Mondays, Date Night Thursdays where you can make the most of the drink-and-skate package, and RnB Friday.    An artist's impression of The Common Man's Skate, Slide, Chill     If you need a break after all that skating, head to the Chill Out Zone to refuel with some winter warmers including hot pies, hot dogs, doughnuts, and South Melbourne Market dim sims. Lavazza will be dishing out coffees and hot chocolate while Absolut Vodka will be pouring cocktails if you need a different kind of winter warmer. Hungry? The Common Man will be offering dinner deals with your skate session tickets.  Eureka Skydeck is also getting in on the winter fun with a 40-metre ice slide in the heart of Southbank. Basically, you need to rug up and then enjoy a ride on a giant inflatable tube down the ice flow. Plus, if you're feeling particularly confident, your can race your mates – there are twin sliding lanes just for that purpose.  Need some other way to keep warm? Check out our favour
Things to do in Melbourne
Melbourne events calendar
You might also like...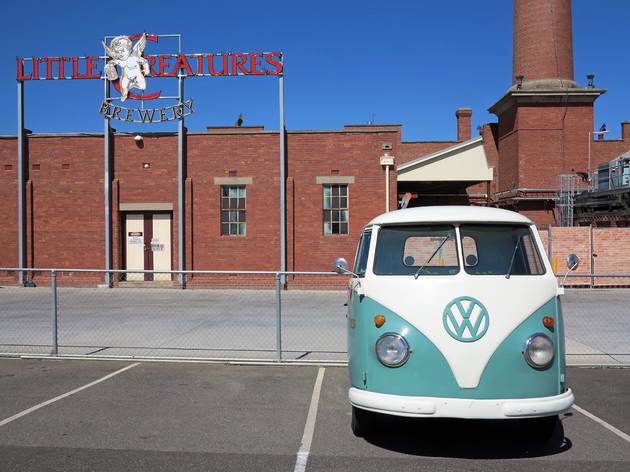 Seeking out Creatures on the road from Melbourne to Geelong
Apart from an open-range zoo, the freeway between Melbourne and Geelong is there to take you where you want to go, not to inspire you. But it's just one hour's drive to get to the city that's the gateway to the Bellarine Peninsula and the Great Ocean Road. Drive straight to the waterfront to find the Geelong of today and the Geelong of yesteryear merging thanks to the presence of more than 100 bollards painted in the likeness of local identities. Created by late local artist Jan Mitchell, the figures nod to Geelong's maritime heritage, with sea captains, sad clowns and dart-smoking broads of days gone by all represented. There's also a dog called Timmy who loves digging up rocks from the seabed. This classic slice of beachside Australiana is found amid the sunshine and seagulls in hot chip search-and-destroy mode. Down in South Geelong, another great Australian tradition lives on. Taking an old wool mill and spinning it into a multipurpose space, Little Creatures Brewery is an ode to the fine art of brewing. It's also a cinema, canteen, pizzeria, and on the weekend an arts market too. This is Little Creatures Geelong head brewer Warren. With a look of contentment on his face that could only come from working in the beer industry his whole life, Warren has travelled around the world helping thirsty people out with craft ales since before craft brewing was cool – from the Cook Islands to the Marshall Islands, Hawaii, Arizona, Sydney, Melbourne and now Geelong. Warr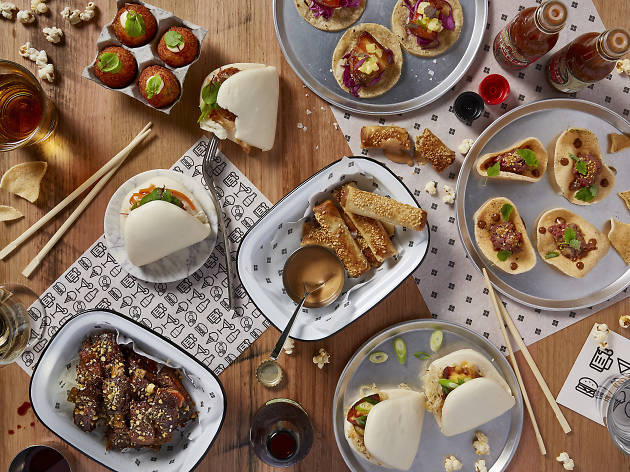 Hopscotch
Imagine a riverside terrace house with a microbrewery out the back and you'll get an idea of what Hopscotch is all about. This Southbank promenade brew bar is all about tapping tasty beers, with more than 30 different options on tap. Many come from Hopscotch's own in-house microbrewer, which they've nicknamed Frank. Not sure where to start? Try a tasting paddle for just $10 or have a chat to your bartender and they can give you a hopping hand through the selection process. On the food front it's all about snacks that go well with a beer in hand: bao buns, burgers, falafels and tacos. Order Hopscotch's signature dish, which is a beer can chicken coated in Alabama slammer sauce, with sides of smoked butter mashed potatoes, kim chi mac'n'cheese, beer fried broccoli, sliced white bread, pickles and to top it all off, beer gravy. Not that into beer? They've also got DIY cocktail kits, frosé, tapped cocktails and spiked slushies. Add in DJs, live art and beergustations and you've got a one stop party, snack and beer stop.
Book online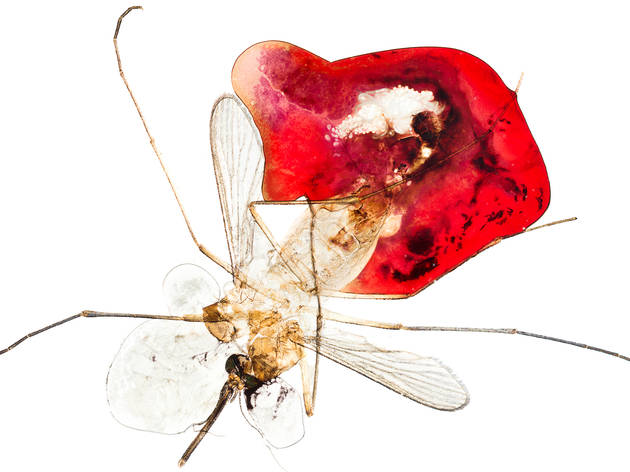 Blood: Attract and Repel
For its inaugural exhibition Science Gallery Melbourne will be doing a deep dive into the very thing that all makes us human and keeps us alive – blood.  Across 22 works, from interactive sensory pieces to taboo-confronting works, the exhibition will explore our relationship with and feelings towards blood, from fear to nostalgia, curiosity to calmness. You'll get to see blood from the eyes of both artists and scientists alike in this experiment-meets-exhibition that's not for the squeamish or faint-hearted.  Blood: Attract and Repel is open Tuesday through Sunday until October 3. Entry to the exhibition is free and there's also a series of complementary special events and performances running alongside the exhibition.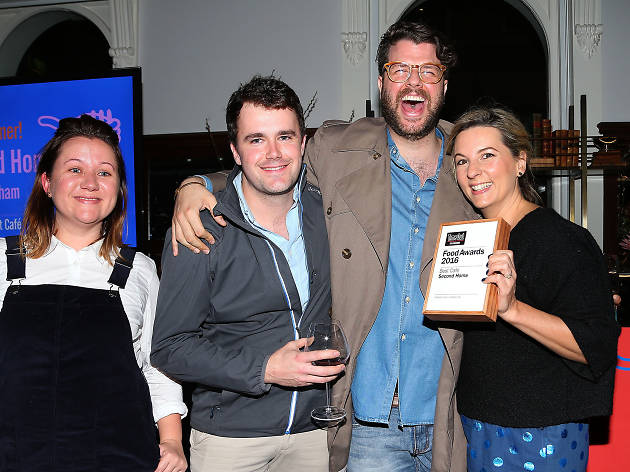 Time Out Food Awards
Melbourne, it's time to mark Monday September 18 in your calendar because the annual Time Out Food Awards are upon us. Join us as we toast the city's best fine dining restaurants and casual diners; degustations and sensational takeaways; top chefs and rising stars. Expect delicious drinks, sweet tunes brought to you by Flex Mami, and great food by Pontoon St Kilda Beach – not to mention all the suspense of the awards as we give back to those venues and talent that make feasting in Melbourne superb. Tickets are $70 + BF and include food, drink, fun and a copy of the annual Time Out Food Awards issue ($4.95 value), hot off the presses before it hits newsstands. Limited first release tickets go on sale Thursday July 20.You can also have your say by voting in the People's Choice awards. Powered by Eventbrite in association with
Buy tickets