Things to do
A guide to Melbourne events, attractions, outdoor adventures and more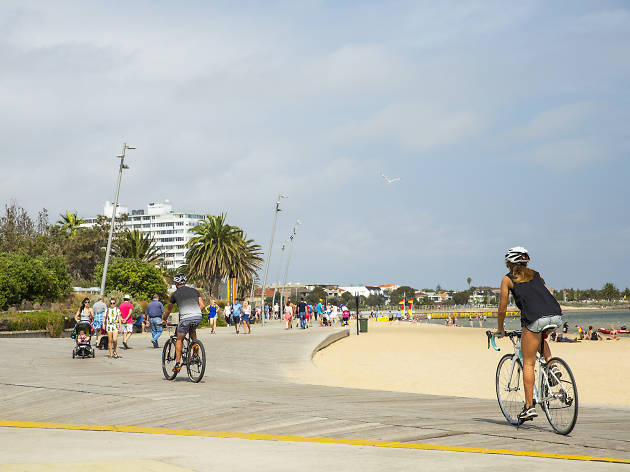 The best bike trails in Melbourne
With a few exceptions, Melbourne is a largely flat city, making it perfect for cycling. You don't have to be a Lycra-wearing, Tour de France die hard to enjoy a bike ride around Melbourne either, with the city boasting lots of trails frequented by both serious and recreational bike riders. Better still, these cycling trails cover everything from beachfront boardwalks to twisting river paths, all but ensuring you have a great day out. Saddle up and clip in! Rather hoof it? Here are a stack of great Melbourne walks. Or jump in the car and explore one of Victoria's natural wonders. Melburnians can currently leave home for any reason and for any amount of time. However, you must stay within 25km of your home, including for exercise, and you cannot leave metropolitan Melbourne. More announcements on this are expected to be made closer to November 8.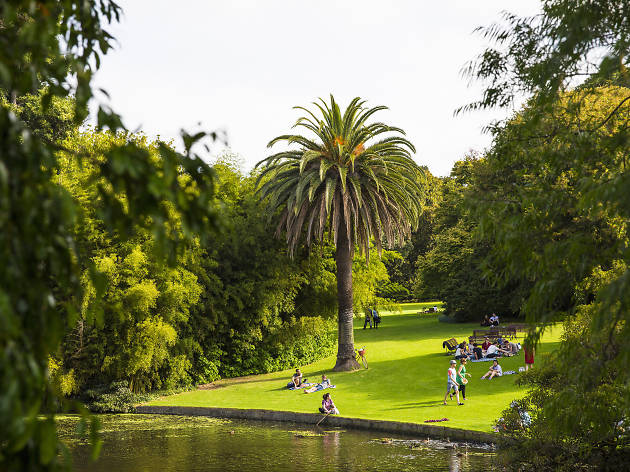 Outdoor recreation in Melbourne – what can and can't you do right now
From 11.59pm on Sunday, October 18, metropolitan Melbourne further eases restrictions within the 'second step' on our roadmap to a new normal. This step means Melburnians can (among other things) gather in groups of up to ten people from a maximum of two households outside in a public place for outdoor recreation. There has been quite a bit of confusion regarding seeing friends and family outside now, so we thought we'd clear up a few frequently asked questions. Remember, if you need further clarification, please head to the DHHS website. So what can we do from October 19?You can meet up with up to nine friends or family members (who you don't live with) outside. All ten people must be from no more than two households, and you must meet in a public place within 25km of your home or workplace. You can drive to this destination. Alternatively, if you live in a household of bigger than ten, your entire household can hang out outdoors, but you may not meet up with other households. Do we have to be exercising when together?You can exercise with these people if you wish, but you don't have to be exercising. You can now socialise. Can we play tennis or go golfing?From October 19, outdoor sport settings can reopen including tennis courts, golf courses, bocce and the like, if you don't need to enter facilities to use them (ie you don't need to use a change room or toilet to engage in this sport). What does 'socialising' mean?Socialising could be sitting on a park bench, having a lazy kick with a footy, reading a book or having a picnic. If you don't live with your companions, physical distancing measures should be maintained. Do we have to wear masks?Yes, absolutely. You must wear a mask or face covering, and a face shield is not sufficient. So picnics are really back? How do I eat with a mask on?Yes, picnics are allowed for up to ten people from two households or an unlimited number of people from a single household. Masks should be worn at all times unless you're eating or drinking. You are allowed to lower your mask when taking a bite, but don't take this too far. Masks are there for your safety and the safety of your picnic partners. It's also a good idea not to share food if you don't live together. Here are some of our favourite picnic spots (if you live within 25k), and here are some places that will deliver a pre-packed picnic hamper straight to your door - or even your park. Can I work out with my personal trainer?Personal training sessions can be conducted outdoors. There is a maximum of two people with a trainer not included in the cap. Can I go to an outdoor pool?Outdoor pools have reopened and they now have a density quotient of a maximum of 30 people at one time. Can I see two different groups of friends on two different days? Or can I only catch up with one group of friends outdoors?Don't get this confused with the "social bubble" rules for indoor gatherings (read them here if you need a refresher). For outdoor hangs, you can only catch up with nine other people or your household members outdoors at any one time. But you can choose different friends to catch up with outdoors at different times – so, theoretically, I can meet up with Friend Group A for yoga in the morning and then have a dinner picnic with Friend Group B. How long can we picnic for?From October 19, there is no limit on how long you can be outside your home for shopping or socialising. Does 'public outdoor place' mean a park? A barbecue spot? My front yard? My back yard? Where can we meet up?You can only have someone over to your house if they are in your single social bubble. Otherwise, you cannot invite others over for a barbecue in your backyard, or even a picnic in your front yard. It needs to be a public park or garden outside of your home. What if I have no friends? Can I hang out in a park by myself?Absolutely! Read that book. Get that vitamin D. Just remember to wear a mask. The reason we have these rules in place is to keep everyone safe and healthy. Please use common sense and limit the number of people you're really interacting with. I know it's hard, and I know how much y'all miss seeing friends and family, but don't abuse the rules. Got more questions? Here's what you can and can't do in Victoria right now.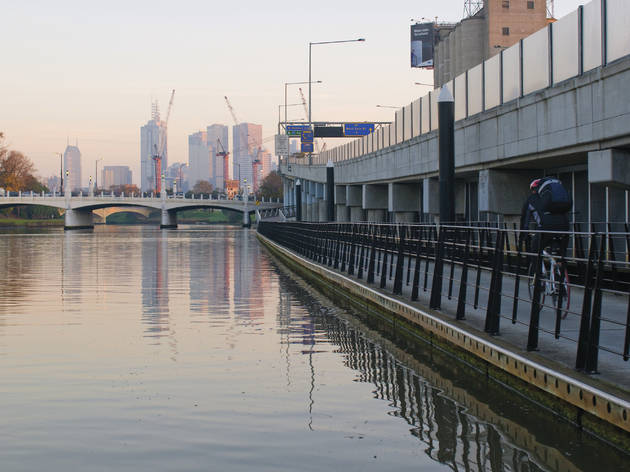 The best walks in Melbourne
If you're looking for a walking track near Melbourne that you can complete in a couple of hours, we've got you covered. The following trails show off sides of Melbourne's inner city and close-by suburbs that you may not have explored yet, so lace up your comfy shoes and head out on these great Melbourne walks. According to advice from the Department of Health, Victorians are allowed to gather in groups and enjoy recreational activities within 25km of their homes. Remember to stay 1.5 metres away from others and wear a face mask at all times. Read up about the latest rules here.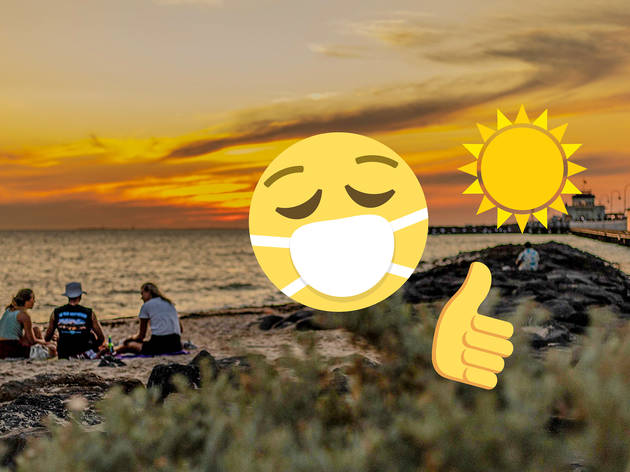 What you can and can't do in Victoria right now
It's been one hell of a year. With so much changing it can be a bit confusing and frustrating, but we're here to outline what we know. From 11.59pm on Tuesday, October 27, Melbourne moves to the third step in the government's reopening roadmap. For a full breakdown of Victoria's reopening roadmaps, visit the website. Confused? Here are some important details about the social restrictions operating in Melbourne right now. For more up-to-date information on current regulations, you can also visit dhhs.vic.gov.au. RECOMMENDED: The best things to do at home in Melbourne right now. What are the latest restrictions? From 11.59pm on Tuesday, October 27 Melburnians can leave home for any reason, scrapping the previous four reasons to leave home. You must, however, stay within 25km of home, and you can't travel between regional Victoria and metropolitan Melbourne just yet (except to give or receive care, including dentistry; to attend school or work if you can't work from home; or to visit an intimate partner if you live alone –more on that below). There is no limit to how long you can be outside your home, and you can meet up with up to nine other people outside, and those people can be from multiple households (scrapping the two household limit). All retail can resume, as well as cafés, bars, restaurants and hotels. You can visit friends or family in their homes, under certain conditions.There is no curfew in Victoria. When will these restrictions ease? Restrictions will further ease on November 8, when travel between regional Victoria and metropolitan Melbourne is expected to resume and Melbourne's 25km travel limit will lift. How do I know if I live in metropolitan Melbourne? The local government areas under stage four lockdown include Banyule, Hume, Moreland, Bayside, Kingston, Mornington Peninsula, Boroondara, Knox, Nillumbik, Brimbank, Manningham, Port Phillip, Cardinia, Maribyrnong, Stonnington, Casey, Maroondah, Whitehorse, Darebin, Melbourne, Whittlesea, Frankston, Melton, Wyndham, Glen Eira, Monash, Yarra, Greater Dandenong, Moonee Valley, Yarra Ranges and Hobsons Bay. This map from the Victorian government also highlights metro Melbourne. I live in one of these areas! What am I allowed to do? From 11.59pm October 27, you're allowed to leave home for any reason and for any amount of time. You can go shopping at essential and non-essential stores, and you can sit at a café, restaurant, bar or pub for a meal or a drink (restrictions apply). You can meet up with up to ten people outside, and these ten people can be from multiple households (ie not just from two). Two adults and their dependants can visit another household at their place of residence, once a day. You should not at this stage, however, travel further than 25km from home or leave metropolitan Melbourne. If you have tested positive, you cannot leave your house for any reason except to travel to hospital for emergency medical care. You must stay at home. I live inside metro Melbourne but work outside of it (or vice versa). You can cross the boundary between metro Melbourne and the rest of Victoria for three reasons; for work, if you cannot do so from home (and work in a permitted industry); for shopping or essential supplies; or for medical care or caregiving. Can I go fishing in Victoria? What about hiking? How about golf? For metro Melburnians: Yes, you may, if you have a fishing spot, golf course or hiking trail within 25km of your home or workplace. You may not travel further than 25km from your home (or workplace if you work in a permitted industry) for outdoor exercise or recreation. For those in regional Victoria, you are allowed to travel anywhere in regional Victoria to hike or fish, but you can't enter metro Melbourne. How far can I go from my house to exercise? Follow TLC's advice: Stick to the rivers and the lakes that you're used to. You can exercise for an unlimited amount of time per day, and you must be within 25km of your home. Permitted workers can also exercise within 25km of their workplace. You cannot enter regional Victoria for exercise. Can I meet a friend to exercise? How about a picnic? If you are all within 25km of home (or a permitted workplace), gatherings of ten people are permitted. Those ten people can exercise, hike, fish, play tennis, enjoy a picnic or just chill in a public place. Everyone should wear masks and keep 1.5 metres apart from others, and both households must be from metropolitan Melbourne. What about shopping? You can travel 25km from home for supplies, essential or otherwise. All retail can resume from 11.59pm October 27. What about businesses – will they be open? From 11.59pm on October 27, Melbourne hospitality businesses like cafés, bars and restaurants can reopen for seated patrons, with density limits in place. Beauty and personal care services can reopen for services that allow clients to wear a mask during the procedure; libraries and community centres can open for outdoor events; and all general retail can reopen. Casinos are closed; and indoor sports centres, indoor pools and gyms are closed. Outdoor pools are open, and tennis courts, skate parks and golf courses are also open. Indoor pools are open for one-on-one hydrotherapy. Is Bunnings open to the public? Bunnings Warehouse will be allowed to reopen to the public from 11.59pm October 27. Check with individual stores for specific opening hours. What industries can work in Victoria? Can I go back to work yet? It depends on what industry you work in. For those who work in hairdressers, supermarkets, grocery stores, bottle shops, pharmacies, petrol stations, banks, newsagencies and post offices, you are able to go to work. Workers in hospitality and retail venues that will be allowed to reopen from 11.59pm on October 27 can also return to work as of right now, as part of a "dark opening" (to allow them to prepare these venues to safely receive customers). Find out more on via the Victorian government website. Otherwise if you can work from home, you must work from home. More updates on this are expected to be announced closer to November 8. Do I have to wear a mask? If you are in Victoria, you have to wear a mask or face covering every time you leave your house. It must cover your nose AND mouth, and a face shield is not sufficient. That means you must wear a mask while going for a walk, buying food, picking up takeaway, going to and from your car (but not in your car). If you're ordering drive-through or talking to a cop or anything else you might do in a car that involves other people, you should be wearing a mask. You also need to wear a mask in an Uber, taxi and on public transport, whether you are the driver or passenger. If you're doing vigorous exercise (like running) or it's completely impractical (like if you're swimming at the beach), you can take it off during the exercise, but you must put a mask on when you're finished. If you live in an apartment, you should also wear a mask if you're using shared spaces (like hallways, lifts and foyers). If you don't have enough masks, you can make one yourself out of materials like socks, or you can buy one from a local maker. Make sure you wash your masks after each use (you can chuck 'em in the washing machine or hand-wash in very hot water) and dry them outside in direct sunlight if you can. Can I drop off food or a birthday present to a friend? Is there a limit to how far I can go to do that? Yes, Time Out understands dropping off food or supplies (including presents) falls under the category of "caregiving". Don't abuse this, though. If you really need to drop something off at your gran's (maybe some masks or her shopping) that's fine, but don't galivant around town giving care packages to all your mates. Are hairdressers open? Hairdressers were permitted to open as of midnight on Sunday, October 18. Wear a mask during your hair cut. Can I get beauty treatments? Can I get a tattoo? Beauty treatments and tattooing that can be done while wearing a mask can restart from 11.59pm on October 27. Have gyms reopened yet? Gyms and other indoor fitness centres are expected to reopen across Melbourne from November 8. There will be strict safety measures in place. Regional Victorians, however, can return to gyms from October 27. When can I get on the beers? Bars and pubs can reopen from 11.59pm Tuesday, October 27. Restrictions apply: a max of 20 people can be seated (not standing) indoors and 50 people outdoors (density limits apply). When asked whether he'd be getting on the beers, premier Dan Andrews said: "I might go a little higher up the shelf." Can I go to the zoo or the aquarium? Zoos in Melbourne (such as Melbourne Zoo, Werribee Open Range Zoo and Healesville Sanctuary) fall under the category of 'outdoor entertainment venues' and are expected to be able to reopen from 11.59pm October 27, with density limits in place. Melbourne Aquarium is indoors, however, and is unlikely to reopen at the same time. Go enjoy some of the aquarium's fish TV in the meantime. Can I hold a wedding? Yes, and you can have up to ten people attend (including the celebrant and couple). Funerals can have up to 20 mourners. When will I be able to visit a gallery, cinema or museum? Outdoor entertainment venues can start reopening (with density limits) 11.59pm October 27, including drive-in cinemas. Indoor venues are expected to reopen at a later date. Can I still move house in or out of the lockdown areas? Moving house is still allowed. Regarding real estate, auctions are now permitted in person and you can inspect a house (to buy or rent) in person. What about couples who don't live together? Can I visit my boyfriend or girlfriend? Intimate partners can still visit each other. Check with DHHS for more clarification on what they can do. Can I have people over? As of 11.59pm on Tuesday, October 27, yes you can! Melburnians can have one "visiting event" per day under current Third Step rules. This means two adults and their dependants can visit another household once per day, for as long as they like. To visit someone at home they must live 25km or less from you. However, you can only visit or be visited by one household per day. Be aware that is is determined per household, not per person. So if you live with your mum and she visits your aunt (even if you don't visit as well), that counts as the daily visit for your mum, your aunt and you. So if you then want to visit a friend, you will have to wait until the next day. If you break these rules and have an illegal gathering in your home, you're looking at a fine of up to $5,000 per person. Can you go on public transport? Yes, public transport is still operating and it is still an essential service to many in the Victorian community. There may be some limits to overnight services. If you are feeling sick, do not travel on public transport. If you are feeling fine, there are a number of things you can do to keep yourself safe while on public transport. Read about them here. Can you go on a holiday within Victoria? For metro Melburnians, no. Travel restrictions on metropolitan Melburnians are expected to be lifted on November 8 so hopefully you can book a regional Victorian getaway after that. Regional Victorians can currently travel for holiday purposes, but only within other regional areas in Victoria – not Melbourne. Can you go on a holiday outside of Victoria? Definitely not, even if you live outside of metro Melbourne. NSW premier Gladys Berejiklian announced the Victoria-NSW border is now closed to Melburnians. Victorians are also not permitted to travel to the ACT, and any travellers granted an exemption will have to self-isolate for 14 days. Queensland and South Australia also will not allow those from Victoria to enter. But I live in Wodonga – can I still cross the border? Andrews has conceded there were a number of shared facilities between people living in NSW-VIC border towns like Echuca-Moama and Albury-Wodonga. Many people in these towns live on one side of the border but go to work on the other. These residents will be able to continue crossing the border but will need to apply for a permit first. Permits are available via Service NSW and are now accessible. Anyone found crossing without a permit faces an $11,000 fine and six months in jail. I'm a Victorian resident currently in NSW, will I be able to get home? Yes. Victorians currently in NSW will be able to re-enter the state. Are there any other reasons that Victorians can travel to NSW? Like with other states that have closed their borders to Victoria, NSW can grant travel exemptions for exceptional circumstances. For instance, if you were moving interstate or if you had to care for a sick family member. If you are granted an exemption, you will still need to self-isolate for 14 days. When will the border between Victoria and NSW reopen? No reopening date has been set yet. What about the borders between Victoria and other states? When will they reopen? Here's what we know so far. Victoria's island neighbour Tasmania has announced its borders will be closed until at least December 1. Queensland's premier has said that it's unlikely the sunshine state will reopen to Victorians before Christmas. The Northern Territory has said it could reopen its borders to regional Victorians by November. Western Australia, South Australia and the ACT have not announced when their borders will reopen to Victoria. What is 'the new normal' and when do we get there? Melbourne moves to the third step of the reopening roadmap at 11.59pm on October 27. With this move, the public health messaging changes from "stay home" to "stay safe". This means Melburnians can start resuming life similar to pre-pandemic times, but with a few caveats. You can expect safety measures such as density limits and hand sanitising to remain, and many venues will still require your details for contract tracing measures. Read on: How to be safe and hygienic on Melbourne public transport.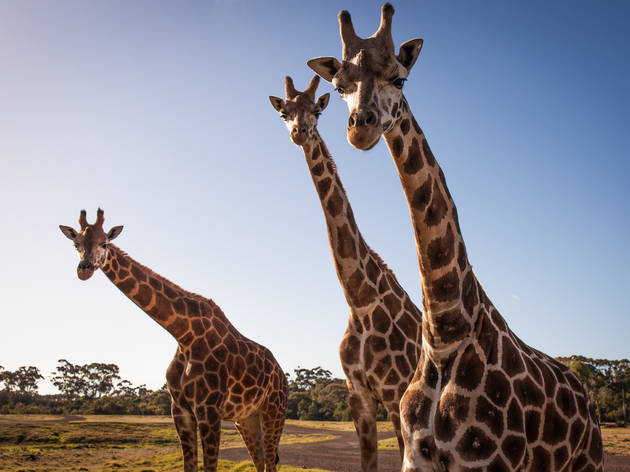 Melbourne Zoo, Werribee Zoo and Healesville Sanctuary to reopen October 29
Outdoor entertainment venues have been given the green light to reopen across Melbourne as the city moves to the Third Step of the roadmap. Following that news, Melbourne Zoo, Werribee Open Range Zoo and Healesville Sanctuary have announced they'll be reopening their gates on Thursday, October 29. The venues will have a number of measures in place to make sure physical distancing is observed and everyone is practising good hygiene. All visitors – including those with zoo memberships – will need to book tickets in advance online. This is so the venues can manage capacities. Those with memberships can book their tickets right now if they're keen; if you're not a member, tickets are available from Wednesday, October 28. While at the zoos, anyone aged 12 or older will need to wear a face mask at all time (unless eating or drinking) and you should remain 1.5 metres from anyone not in your household. Groups should be of ten people or fewer (babies under 12 months do not count). Keep in mind Melbourne's 25km travel limit is in effect until November 8, so if you don't live within 25km of the zoos, you'll have to wait just a little longer to visit. Check Zoos Victoria's website here for all relevant information. In the meantime, watch Zoos Victoria's animals on livestream.
Things to do in Melbourne
The best at-home activities