Film
Films reviews, festivals, cinemas and trailers
Jasper Jones director: "Everyone we wanted to be in the film said yes"
Craig Silvey's hugely popular novel Jasper Jones, about a teenage boy's awakening to love, death, racism and family secrets in smalltown WA, has been very successfully adapted to the stage, and now it takes its big screen bow under the direction of Rachel Perkins.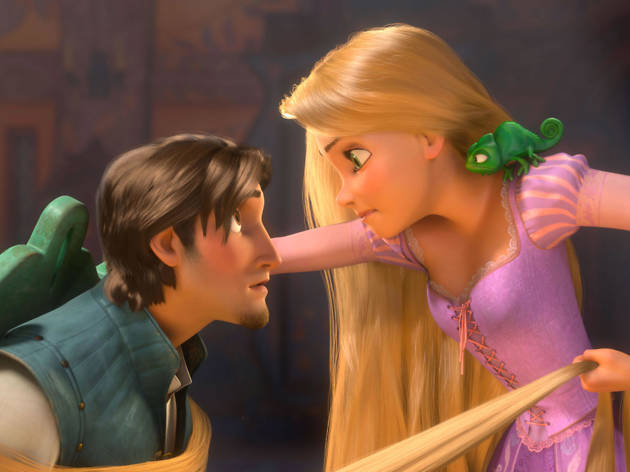 Disney Princess Film Festival
Find a small girl-child to bring along as an excuse and relive your childhood
Transitions Film Festival
Transitions Film Festival, which is part of the Sustainable Living Festival Australia, offers inspirational documentaries on people and ideas that are leading the way towards a better world
The best cinemas in Melbourne
Upcoming film releases in Australia
You might also like...
Alliance Française French Film Festival
Did you ever wonder why France's film culture is so rich and varied and full of big-name stars? Simple: for every cinema ticket sold in France, whether for a local film or a Hollywood blockbuster, the state gets money to invest into French films.  The latest fruits of this vibrant industry screen in March, spanning comedy, biopic, drama, war stories, animation and romance. They include new movies from the Dardenne Brothers, Anne Fontaine and Bertrand Tavernier, featuring stars such as Isabelle Huppert, Daniel Auteuil, Omar Sy, Audrey Tautou and many, many more. Gender equality is especially strong in the French movie world, with 17 new movies from women directors. And here's another drawcard: the festival is running a competition this year with prizes for attendees of a trip for two to France and a trip for two to New Caledonia. Here are Time Out's 12 picks of highlights to look out for. The Alliance Française French Film Festival is set to take place across Palace Cinemas throughout Melbourne including: the Kino Cinemas, the Astor Theatre, Palace Balwyn, palace Brighton Bay, Palace Westgarth and Palace Cinema Como.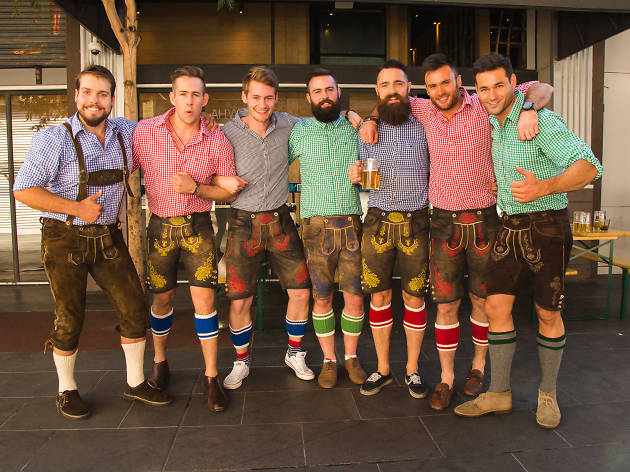 Bucks parties at Munich Brauhaus
Bucks parties at Munich Brauhaus are big on fun, food and celebration. Along with live bands, DJs and loads of steins of bier, the Munich Brauhaus always has a great party atmosphere.  They also offer special bucks party packages – for just $50 per person you can enjoy a round of pretzels, a stein of craft beer, a famous Munich pork knuckle and a round of schnapps shots to finish. So get your mates together and celebrate before the big day. Find out more about bucks parties at the Munich Brauhaus.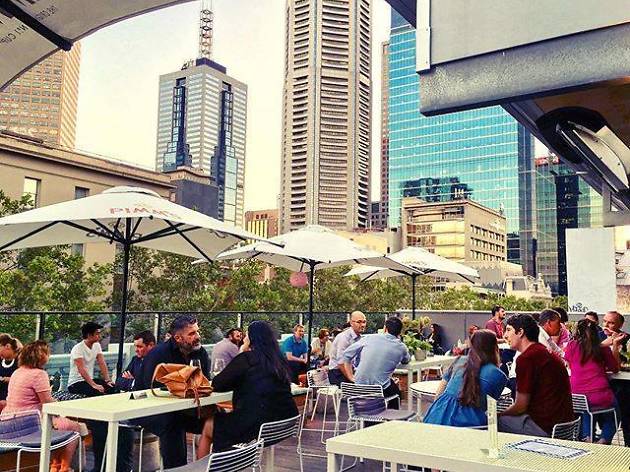 Three CBD pubs open all night long for White Night
This Saturday night, White Night is set to light up the street of Melbourne's CBD with the return of the 12-hour art party. Taking in all that culture is thirsty work, so it's lucky that some of the CBD's favourite pubs are open all night long too. Stop off at the Duke to try a special White Night cocktail, inspired by the festival fun. Over at the Crafty Squire there will be live music all night long, and finally the super centrally located Imperial Bourke Street is also open all night long, complete with great views of Melbourne Parliament House from its rooftop bar. So get down to the city and make the most of the night, all while enjoying the lively atmosphere of these three historic pubs.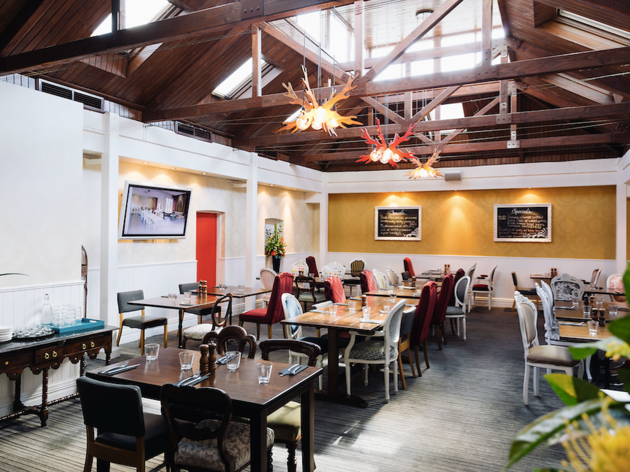 Monday night means locals night at the Exchange Hotel
Mondays aren't always the best day of the week, but when you can cap it off with a pub feed, it makes them that much better. It helps that the Exchange Hotel also has specials for locals on every Monday from 5pm.  So if you live in the area (or you're keen to see why Port Melbourne residents love their suburb so much), then kick start your week here; all mains on the bistro menu are just $19 on Mondays.  Whether it's counter classics like a steak sandwich with peppered minute steak, tomato relish, caramelised onions, Swiss cheese and beer battered chips or something a little different like crispy skin kingfish with smoked mushroom, dashi broth, lotus chips and edamame, there will be something on the Exchange menu to keep you smiling.  Find out more about the Exchange at Port Melbourne.