Music & Nightlife
Gig guide, live music, festivals, clubbing and going out in Melbourne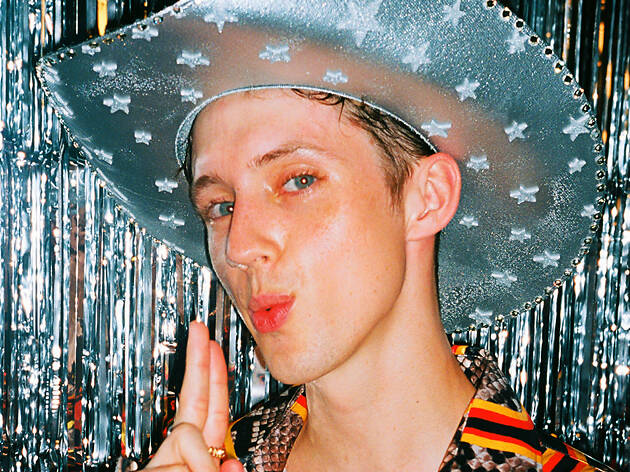 Troye Sivan
The Perth-born popstar, actor, LGBTQIA icon and skincare idol Troye Sivan is bringing his Bloom tour to Melbourne this spring.
Buy
Wolf Alice
Before playing at Splendour in the Grass and Spin Off Festival, Wolf Alice are warming up in Melbourne first.
Buy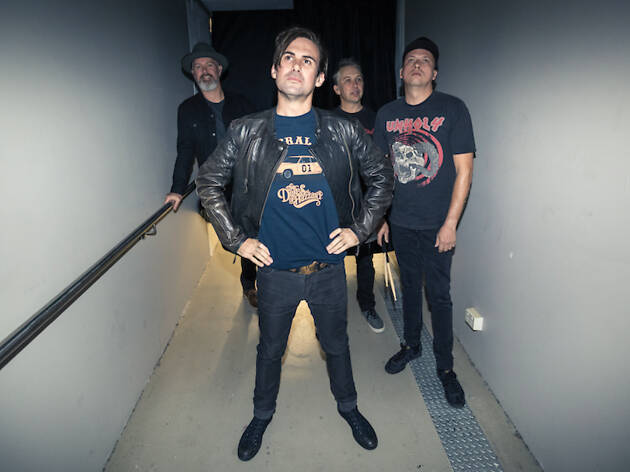 Grinspoon
The lads from Lismore are returning to Melbourne this spring for their Chemical Hearts national tour.
Buy
Guide to Melbourne's music scene
Your guide to clubbing in Melbourne
Late-night fun in Melbourne
Latest music news and interviews
You might also like...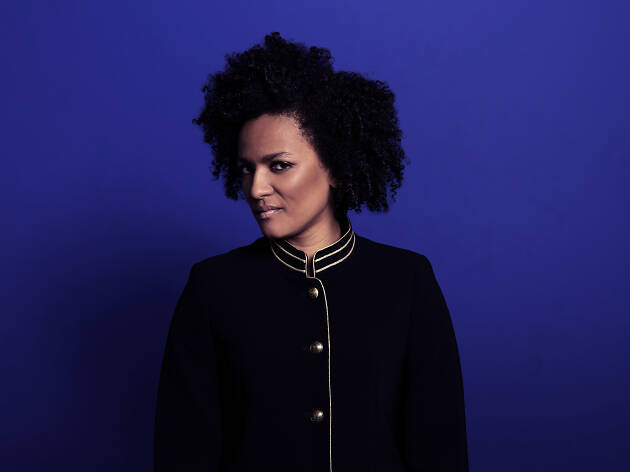 Much Ado About Nothing
Zindzi Okenyo will finally be front and centre where she belongs when she stars as the whip-smart Beatrice in Bell Shakespeare's new production of Much Ado About Nothing. In case you missed reading it at school, Much Ado is pretty much the original romantic comedy, and features one of Shakespeare's most-loved couples, Beatrice and Benedick, who banter and swap barbs until their friends decide to bring them together. Don't expect it to be all hearts and flowers though – Bell Shakespeare associate director James Evans promises to bring out the play's darker conflicts as well, in particular the female characters' struggle for identity and self-knowledge in a male-dominated world. "The story flips from uproarious comedy to utter heartbreak in an instant, and then back again. That is the genius of Shakespeare, and why this play is one of my favourites," he says. Sparring with Okenyo as Benedick will be Duncan Ragg (The Dance of Death), alongside Mandy Bishop, Will McDonald, Vivienne Awosoga, Danny Ball, Marissa Bennet, Suzanne Pereira, Paul Reichstein and David Whitney.
Buy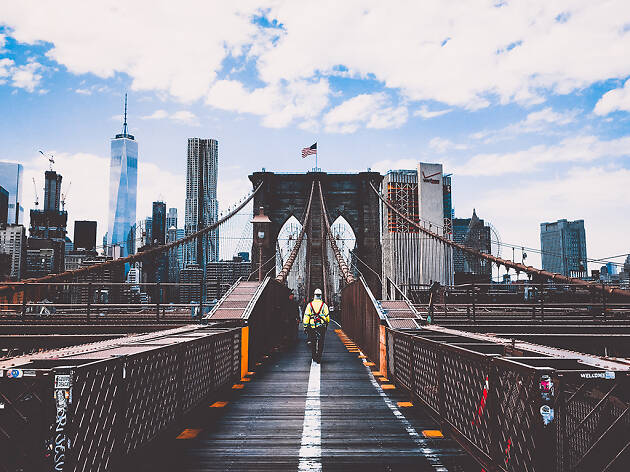 Win your dream American experience with Virgin Australia and Delta Air Lines
Has that winter wanderlust kicked in yet? Virgin Australia and Delta Air Lines know what it's like when you're hankering for a getaway, and to celebrate the USA's Independence Day on July 4th, they're inviting you to experience the best of America with a huge giveaway.  Together with Time Out, Virgin Australia and Delta Air Lines are giving away return flights for two to North America flying from Melbourne or Sydney. You could take off to over 45 destinations in the U.S, like New York, Los Angeles, Seattle or San Francisco.  Kick off your adventure with a walk through Hollywood, visit the Las Vegas strip to try your luck, before jetting off to the city that never sleeps - New York. Or, head south to visit the home of the blues and gems like New Orleans and Nashville. Canada calling you? Take off to Vancouver. Beach time? Hit up Mexico. We're not kidding when we say that there are a lot of destinations open to the lucky winner, check out our terms and conditions to see the full list of cities.  All you need to do to enter is tell us which American city you'd most like to visit and why in 25 words or less. If you win this incredible prize, you'll have one year to claim your amazing trip, so you can have a stellar getaway to look forward to. You've got until July 31 to enter, so don't sleep on this! Enter now Experience the best of both worlds with Virgin Australia and Delta Air Lines Virgin Australia and Delta Air Lines can fly you to over 250+ destinations across the
Paid content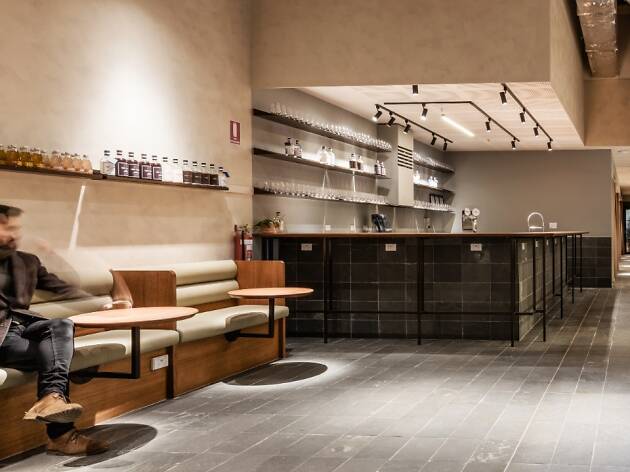 Melbourne has a new coworking space – and you can get free membership
It's safe to say that Melbourne is a city obsessed with eating and drinking. After our morning coffee, we're already thinking about where to have lunch, and right after that lunch, our minds turn to where we might head to for dinner. The city's hospo crews certainly have their work cut out for them, but a new, collaborative coworking hub is helping give Melbourne's culinary pros the space to stretch their wings.  Worksmith has opened a fresh coworking space located at Ella – the new entertainment and dining precinct on the corner of Elizabeth and La Trobe streets (Elizabeth plus La Trobe equals Ella). After successfully opening its first coworking space in Collingwood, the industry professionals behind Worksmith launched the CBD outpost in June, and the community there is thriving. Just like the original Collingwood hub, Worksmith Ella is a space where those working in the hospitality industry can build and grow their latest projects and collaborate with like-minded professionals. Plus, to celebrate Worksmith's official launch party at Ella, Time Out has teamed up with them for an exclusive industry offer.  Until September 30, Time Out readers who are in the food, beverage and hospitality industries can score a free month-long membership to Worksmith Ella or Collingwood (whichever suits you best). Your Worksmith industry membership gives you access to 16 hours at the hub per month; use of the Worksmith meeting room (once a month); invites to social events, launches and net
Paid content
Offer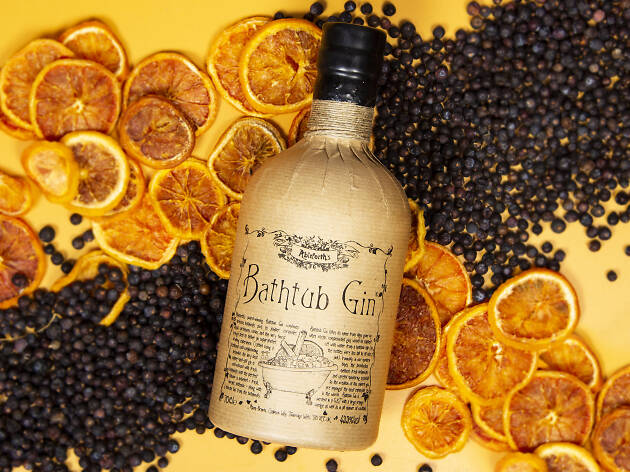 Win your dream 'week well spent' with Ableforth's Bathtub Gin
Imagine this, the chance to spend your dream week, in whatever shape or form that might take. Well Ableforth's Bathtub Gin is giving you the chance to win your perfect 'week well spent'. Whether a 'week well spent' means shopping sprees or lunch dates and nights out on the town with your mates, Ableforth's Bathtub Gin wants to know about it – and they want to help you bring your dream week to life.  And if you win, Ableforth's will help the winner turn their dream 'week well spent' into reality (to the value of up to $1,000). Terms and conditions apply. So, why do the spirit makers at Ableforth's want to know what your ideal week is? That's because a week is exactly how long it takes to make each batch of their award-winning Bathtub Gin. To get the gin's distinct flavour and botanical hue, the team spends no fewer than seven days cold compounding (infusing in layman's terms) their ingredients, which when everything's distilled at high temperatures in copper pots, becomes the distinctively delicious Bathtub Gin. To be in with a chance of winning your dream 'week well spent', head to the link below and tell us what your 'week well spent' would look like by July 31. Good luck! Enter now
Paid content