Music & Nightlife
Gig guide, live music, festivals, clubbing and going out in Melbourne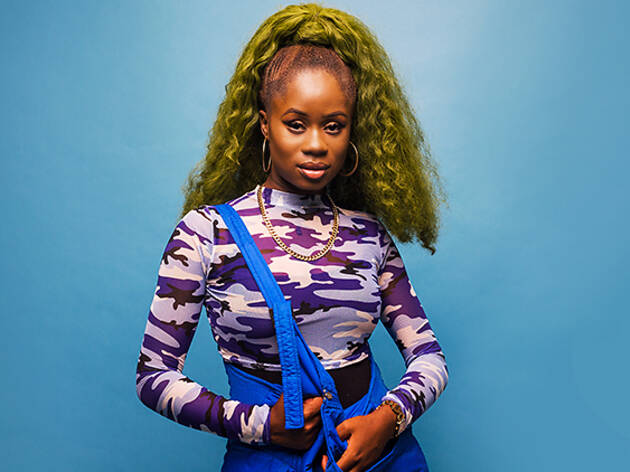 Brunswick Music Festival
Moreland dwellers are spoiled for choice when it comes to musical talent, but no more so than during the annual Brunswick Music Festival when international and local acts party with locals in a celebration of great music.
Buy
Guide to Melbourne's music scene
Your guide to clubbing in Melbourne
Late-night fun in Melbourne
Latest music news and interviews
You might also like...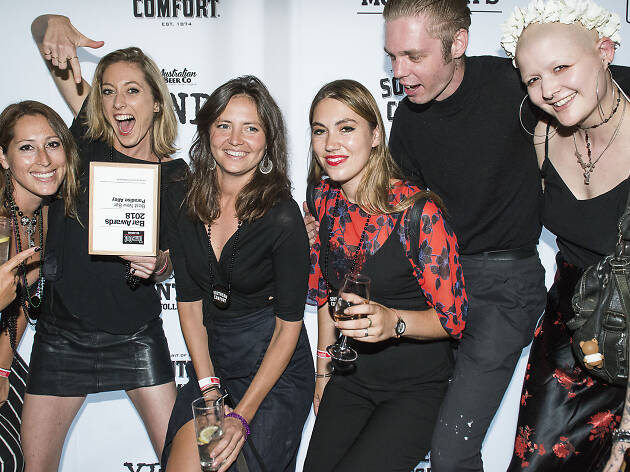 Time Out Melbourne Bar Awards
The annual Time Out Melbourne Bar Awards are coming soon. Join us at Transport Public Bar on Sunday March 3 as we toast the city's best cocktail bars, new bars, wine bars, bartenders, rising stars of tomorrow and more at the party for the party-makers.Expect an evening of delicious drinks, great food and sweet tunes in celebration of our stunning bar scene. So save the date – tickets ($70 + BF) include all food and drinks and are on sale now.  Got a favourite bar? Why not vote for it in the People's Choice Award?Nominees in most categories will be announced soon, so watch this space. What will be named Melbourne's Bar of the Year for 2019?
Buy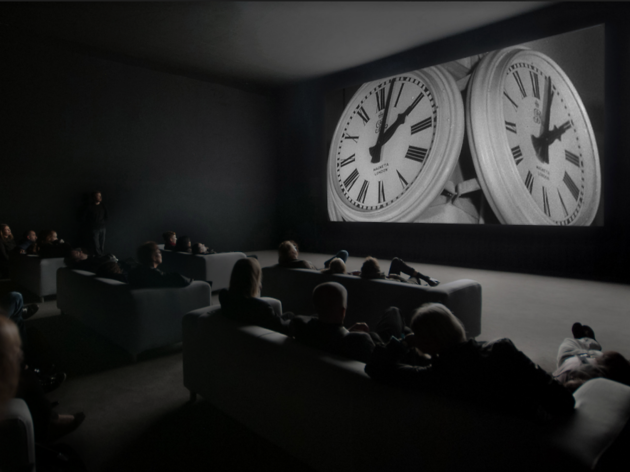 24 hours in Melbourne with Christian Marclay's 'The Clock'
New York City might officially be the city that never sleeps but Melbourne sure does like to give it a run for its money. This city of night owls knows how to keep going at all hours and thanks to a ACMI's latest temporary exhibition, Christian Marclay: The Clock, your late-night forays just got a lot cooler. This 24-hour video montage shows time pass in real time using film clips of clocks and watches taken from cinema history. Every Thursday ACMI is showing the marathon work in full, meaning you can pop into the museum at any time of the night to watch a few scenes (or stay the whole night). Need some more all-hours inspiration? Here's how to spend a 24 hours in Melbourne.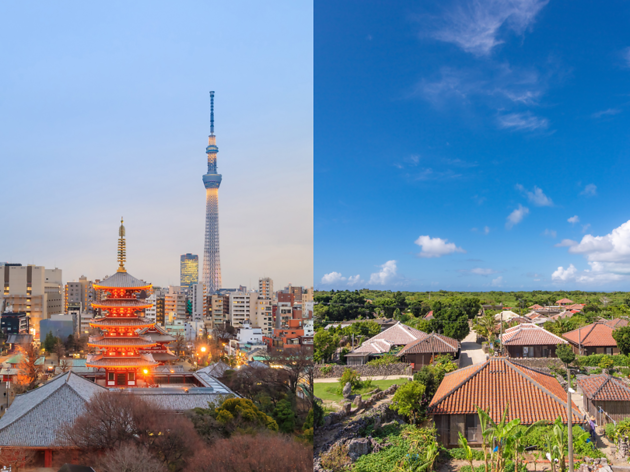 Visit Tokyo and Okinawa for a perfect taste of Japan
Tokyo is a megalopolis that defies categorisation. From its dazzling skyscrapers with serene shrines at their bases to the tiny, multi-generation izakaya right next to a store selling the latest in technology or fashion, no other city can conjure up so many contradictory images as Japan's capital. It's an intoxicating and invigorating place, the energy of which is only matched by the calm of its backstreets and temples – no matter how long you spend in the city, you'll need more time to take it all in. And then there's Okinawa. Less than three hours' flight from Tokyo, the tropical islands south of mainland Japan are known for having a unique culture, derived from their history as it was once an independent kingdom called Ryukyu Kingdom in the 15th-19th centuries. Offering much more than the stunning white sandy beaches and pristine blue waters, it's also home to karate, lush mangroves, great diving spots, nutritious food, and laidback locals who know better than anyone what the secret to the good life is. Follow their lead, and you might not want to leave. Combine the two destinations in one trip, and you have yourself the best of both worlds. Start off with eclectic metropolitan thrills, and then tune in to relaxed yet highly cultured island life: you're sure to reach your happy spot along the way.   Got an epicurean bent? Find out about eating and drinking in Tokyo and Okinawa.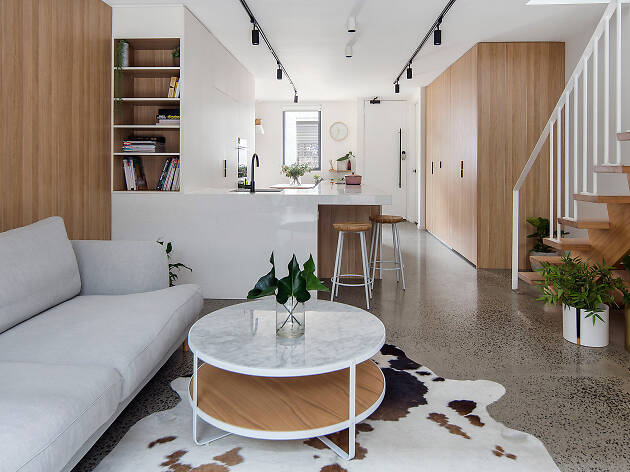 Pitch Architecture
When you enter an architectural office, you might expect to be ushered into a gleaming, imposing space designed to impress and intimidate you – a visual assurance that you are in the hands of geniuses with mastery over the building blocks that make up our environment. What you may not expect, however, is puppies.      Pitch Architecture's office is in a warehouse in Richmond behind a colourful mural of the owners' pooches. It's a reflection of the easygoing philosophy of this growing team of young architects, designers, engineers and project managers. "We love our dogs," laughs co-owner Alex Chan. "We're pretty chill, and our approach when it comes to design is the same." Chan, who is commercial and operational manager, cooked up the idea for Pitch with design director Bo Chu in a classic Melbourne way – over a few drinks after work. At first they thought they'd simply start a small-time development business – buying a piece of land, designing a house, building it and flipping it. "But in 2015 we were midway through one of our projects and people started to say, 'hey, can you put that house on my land?' We decided: we're young, we have no liabilities financially, let's have a go." They quit their jobs and started Pitch as a fully fledged architecture firm. Things snowballed quickly. In just over three years they have completed around 40 projects (chronicled on their website): houses, apartments, extensions and fitouts. Chan attributes their rapid growth to their access