Restaurants & Cafés
Your guide to breakfast and brunch, fine dining and cheap eats in Melbourne
Melbourne's foodie hotspots
You might also like...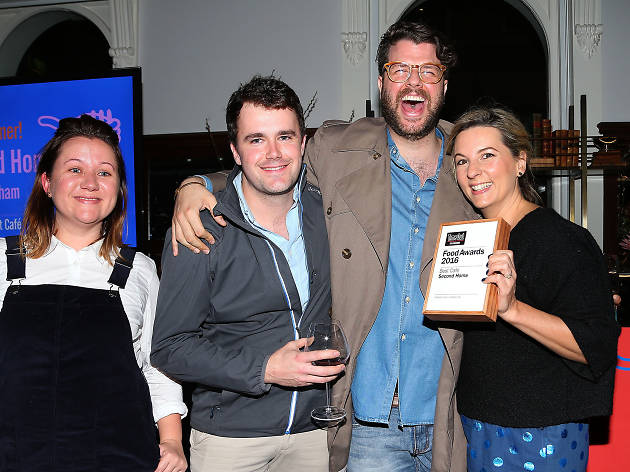 Time Out Food Awards
Melbourne, it's time to mark Monday September 18 in your calendar because the annual Time Out Food Awards are upon us. Join us as we toast the city's best fine dining restaurants and casual diners; degustations and sensational takeaways; top chefs and rising stars. Expect delicious drinks, sweet tunes brought to you by Flex Mami, and great food by Pontoon St Kilda Beach – not to mention all the suspense of the awards as we give back to those venues and talent that make feasting in Melbourne superb. Tickets are $70 + BF and include food, drink, fun and a copy of the annual Time Out Food Awards issue ($4.95 value), hot off the presses before it hits newsstands. Limited first release tickets go on sale Thursday July 20.You can also have your say by voting in the People's Choice awards. Powered by Eventbrite in association with
Buy tickets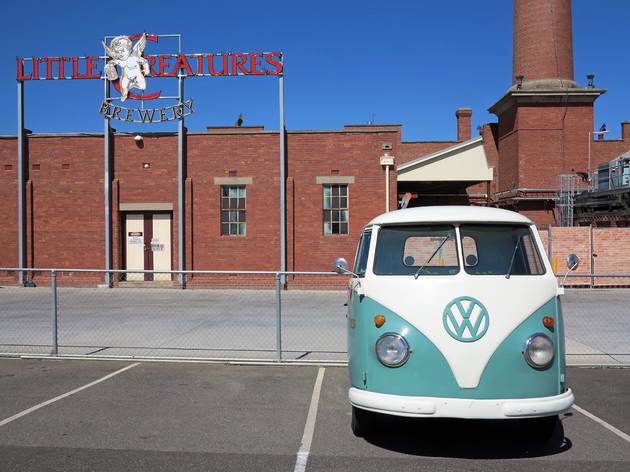 Seeking out Creatures on the road from Melbourne to Geelong
Apart from an open-range zoo, the freeway between Melbourne and Geelong is there to take you where you want to go, not to inspire you. But it's just one hour's drive to get to the city that's the gateway to the Bellarine Peninsula and the Great Ocean Road. Drive straight to the waterfront to find the Geelong of today and the Geelong of yesteryear merging thanks to the presence of more than 100 bollards painted in the likeness of local identities. Created by late local artist Jan Mitchell, the figures nod to Geelong's maritime heritage, with sea captains, sad clowns and dart-smoking broads of days gone by all represented. There's also a dog called Timmy who loves digging up rocks from the seabed. This classic slice of beachside Australiana is found amid the sunshine and seagulls in hot chip search-and-destroy mode. Down in South Geelong, another great Australian tradition lives on. Taking an old wool mill and spinning it into a multipurpose space, Little Creatures Brewery is an ode to the fine art of brewing. It's also a cinema, canteen, pizzeria, and on the weekend an arts market too. This is Little Creatures Geelong head brewer Warren. With a look of contentment on his face that could only come from working in the beer industry his whole life, Warren has travelled around the world helping thirsty people out with craft ales since before craft brewing was cool – from the Cook Islands to the Marshall Islands, Hawaii, Arizona, Sydney, Melbourne and now Geelong. Warr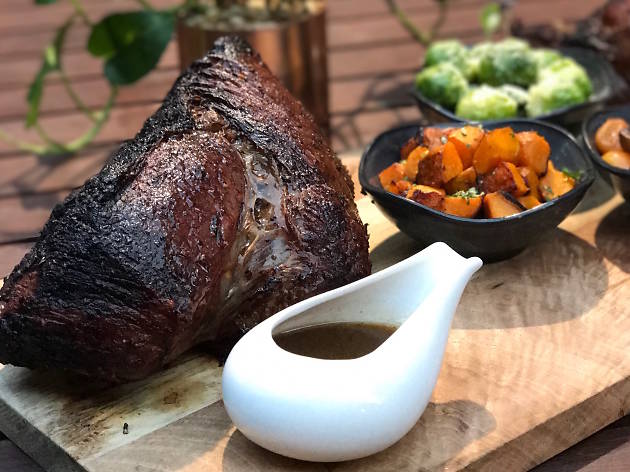 All you can eat carvery at Wayside Inn
South Melbourne's Wayside Inn is serving up all-you-can-eat carvery roast all day every Saturday. This sleek gastropub, located in between Southbank and South Melbourne, is known for its quality food and a huge selection of boutique beers on tap. Here you can relax in Wayside's cosy bar and enjoy a counter lunch, or dig into a hearty meal in their leafy outdoor courtyard. They use locally sourced, seasonal produce and have a constantly evolving wine list with both local and international drops. Pop down on Saturday and you can score all you can eat carvery roasts for only $25. Simply flip your coaster to the green side to show the staff you're ready for more meat, or flip it to the red side when you're full. Plus, you can get $10 cocktail jugs and $2 oysters. You're going to want to wear your stretchiest pants for this one. This brand new offer includes all meats and sides and is available every Saturday.