Restaurants & Cafés
Your guide to breakfast and brunch, fine dining and cheap eats in Melbourne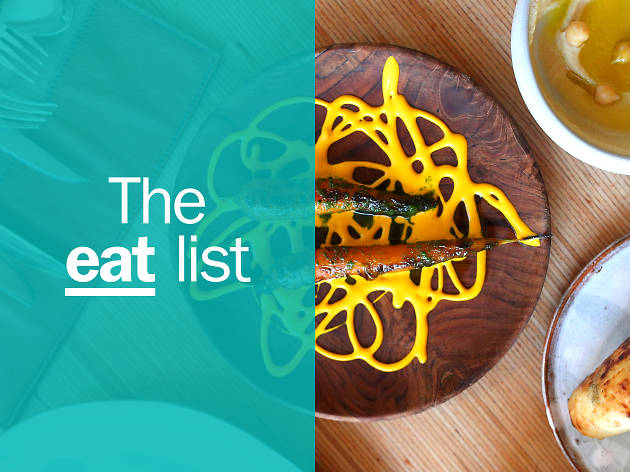 The 50 Best Restaurants in Melbourne Right Now
Welcome to the Time Out EAT List, our handpicked 'best of' Melbourne's food scene. These are the best places to eat in this city right now: the freshest, most inventive and memorable venues, ranked by our expert local editors. Unless you have the metabolism of a nine-year-old, and the finances of a Kardashian, you never stand a chance against Melbourne's ferocious dining machine. The openings just don't stop and ain't nobody got time to keep on top of what's what. Except us, that is.  Time Out's local experts scour the city every day for great eats, great value and insider info (like these off menu items). We value fun, flavour, creativity – and value at every price point. So behold, our eat-and-destroy list – a guide to Melbourne's best restaurants.  Eaten somewhere on this list and loved it? Share it with the hashtag #TimeOutEatList Find out more about how Time Out makes recommendations and reviews restaurants. And when you're done eating, start working your way through our guides to Melbourne's best cafes, 50 best bars and 50 best pubs. Bon appétit!   // (function(d, s, id) { var js, fjs = d.getElementsByTagName(s)[0]; if (d.getElementById(id)) return; js = d.createElement(s); js.id = id; js.src = "//connect.facebook.net/en_US/sdk.js#xfbml=1&version=v2.3"; fjs.parentNode.insertBefore(js, fjs); }(document, 'script', 'facebook-jssdk')); //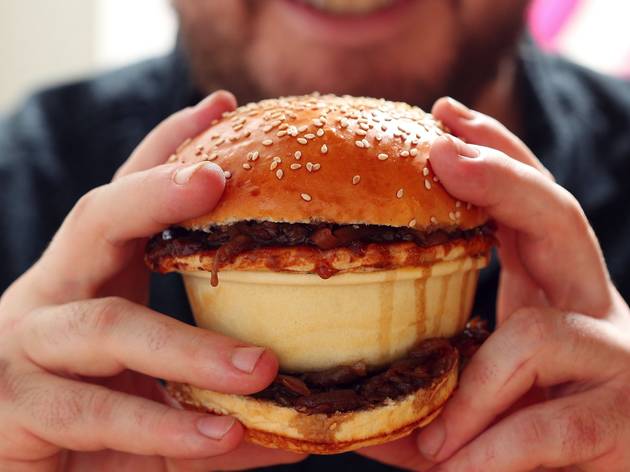 The best pies in Melbourne
Who ate all the pies? We did, in a fearless and fattening quest to find Melbourne's least humble pies. Whether classic crusts are a must or you crave innovative takes on traditional treats, this list of Melbourne's finest will have you champing at the bit. Melbourne's not just limited to pies for the best cheap eats, we have burgers and toasties as well. Why not finish off with a doughnut for dessert?  
Melbourne's best hot pots
The undeniably carnal high that comes from dropping meat and veg into scalding broth powered by gas and flames at the dining table is something a good many of the world's peoples are into. China alone accounts for at least ten distinct varieties of hot pot across its highly nuanced regional gastro-map, but neighbouring countries Japan, Korea, Vietnam and Thailand are also bubbling many of their own unique broths.   In this exercise, we've plucked out six of the city's most impressive hot pots from across East Asia and indexed them by country and frenzy factor, with five representing frenzy AF. Wrangle a crew – you'll generally want at least four – and prepare to get a little messy (and smelly – good smelly) at one of Melbourne's best. If you're still hunting some of Melbourne's bests, try hitting up our favourite Korean BBQ joints or test your spice levels with Melbourne's hottest dishes.
Melbourne's foodie hotspots