Restaurants & Cafés
Your guide to breakfast and brunch, fine dining and cheap eats in Melbourne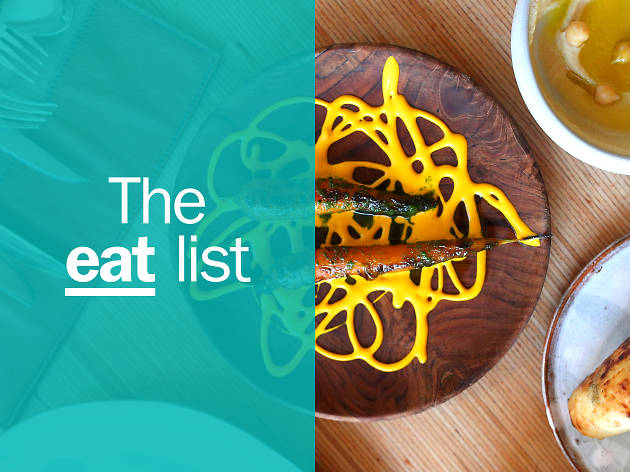 The 50 Best Restaurants in Melbourne Right Now
Welcome to the Time Out EAT List, our handpicked 'best of' Melbourne's food scene. These are the best places to eat in this city right now: the freshest, most inventive and memorable venues, ranked by our expert local editors. Unless you have the metabolism of a nine-year-old, and the finances of a Kardashian, you never stand a chance against Melbourne's ferocious dining machine. The openings just don't stop and ain't nobody got time to keep on top of what's what. Except us, that is.  Time Out's local experts scour the city every day for great eats, great value and insider info (like these off menu items). We value fun, flavour, creativity – and value at every price point. So behold, our eat-and-destroy list – a guide to Melbourne's best restaurants.  Eaten somewhere on this list and loved it? Share it with the hashtag #TimeOutEatList Find out more about how Time Out makes recommendations and reviews restaurants. And when you're done eating, start working your way through our guides to Melbourne's best cafes, 50 best bars and 50 best pubs. Bon appétit!   // (function(d, s, id) { var js, fjs = d.getElementsByTagName(s)[0]; if (d.getElementById(id)) return; js = d.createElement(s); js.id = id; js.src = "//connect.facebook.net/en_US/sdk.js#xfbml=1&version=v2.3"; fjs.parentNode.insertBefore(js, fjs); }(document, 'script', 'facebook-jssdk')); //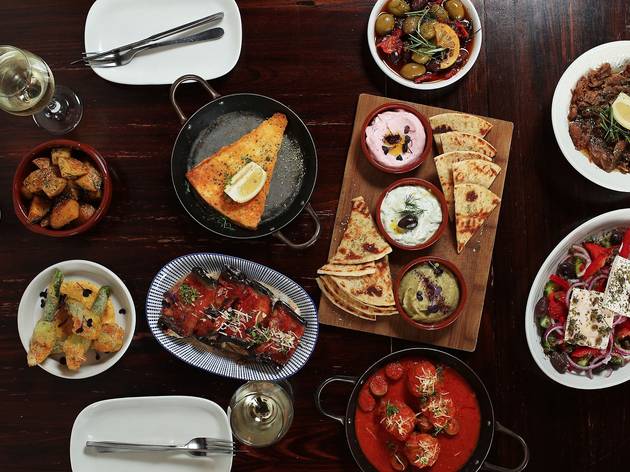 The best Greek restaurants in Melbourne
There are some hungers that can only be answered by a plate of mixed dips. Maybe some olives. Definitely slow cooked lamb and fried cheese, and while you're on the subject, some Retsina and ouzo wouldn't hurt either. Luckily when you're fanging for Hellenic eats, Melbourne's got your souvas wrapped up tight. Out late? Try Melbourne's best late night eats. Or if you want to relax over a tea stand of cakes, why not book one of Melbourne's best high teas. Recommended:  The 50 best restaurants in Melbourne.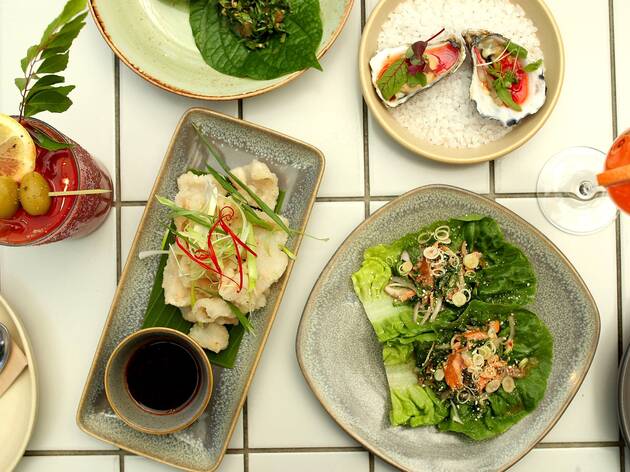 The best bottomless brunches in Melbourne
Going out for breakfast is a prized cultural tradition in Melbourne, and adding a drink to the mix is a sure-fire way to make the most of your weekend hours. Make those drinks free flowing and you've got a party on your hands. But not all bottomless brunches are made equal, so we put our stomachs and livers on the line to road test Melbourne's best. Just want the food? Here are Melbourne's top cafés for your morning pit stop. Just want the booze? Try these 50 ace bars. Recommended: The 50 things to do in Melbourne before you die.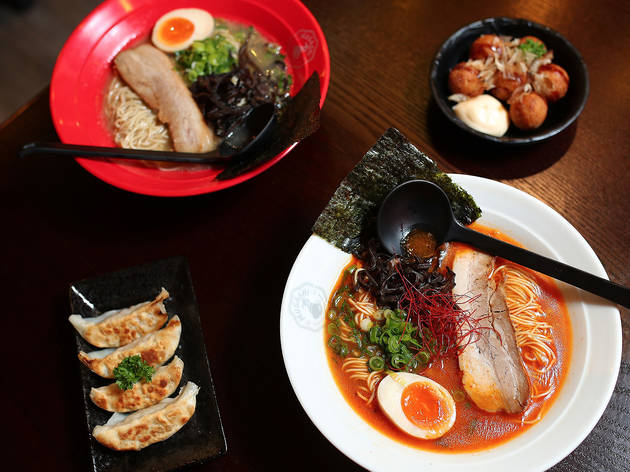 The best-late-night eats in Melbourne
Our fair city wears the mantle of 'Late Night Champion' with pride. Nowhere else in the country can you party at all hours, and then go out for a civilised meal into the bargain. These are the best late-night eats to keep the pep in your party step for nights when you need to soak up some of those high spirits, or maybe you're just not ready for the night to be over. For more late-night antics, peruse our guides to Melbourne's best late night bars, nightclubs and bars for dancing.
Latest restaurant and cafe reviews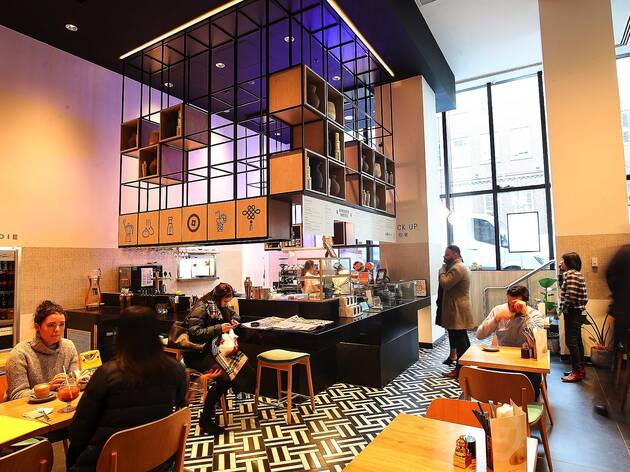 Goldie Canteen
Bing, bao and bubble tea: it's not the hotel lobby café you know
Book online
See more of our latest reviews
Melbourne's foodie hotspots