Comedy
Comedy clubs, comedians and comedy festivals in Melbourne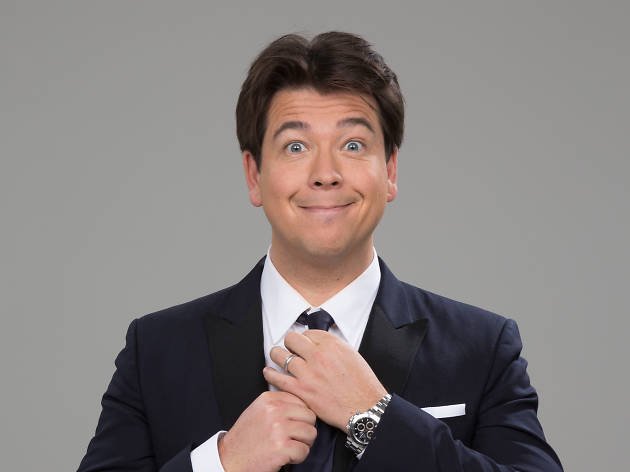 Michael McIntyre
Michael McIntyre does things big: big tours, big venues, big crowds and big laughs. He consistently sells out the kind of long runs that could turn pretty much any major rockstar green with envy. He's even played 28 shows at London's 16,000-seat O2 Arena, eclipsing all other comedy acts. So it makes sense that his new globe-trotting arena tour is called simply Michael McIntyre's Big World Tour. The British stand-up star is best known for his appearances on just about every BBC comedy show, and in 2016 he launched his new BAFTA Award-winning series, Michael McIntyre's Big Show. The Australian leg kicks off in Perth on March 20, 2019, and lands at Melbourne's Rod Laver Arena on March 22. There are also dates in Adelaide, Brisbane and Sydney.
Buy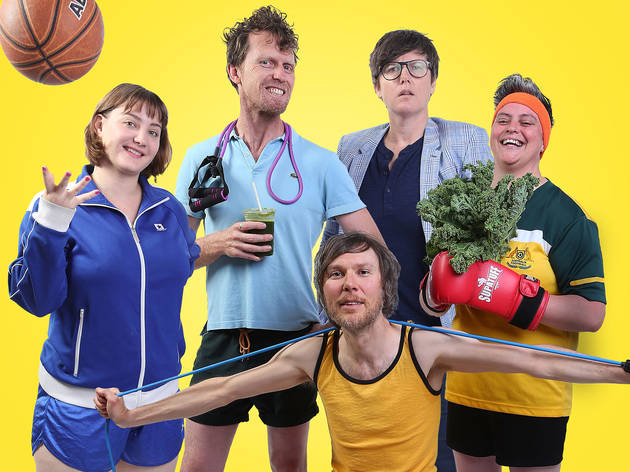 Melbourne Comedy Festival stars talk mental health and the serious side of funny business
If you think about it, April might just be the most emotional time of the year for the Melbourne Town Hall. Each night, every one of its rooms – some grand and elegant, others makeshift and cramped – will host a person opening up to strangers. Some will fire out peppy one-liners; others will go deeper, pulling out stories from their lives, spinning them into comedy, and hoping that people will laugh – and maybe even relate. Comedians have the power to break down barriers around issues that we find difficult to discuss, reminding us that we're not alone. Humour can help us heal. And increasingly, comedians are opening up about difficult periods of their lives and their experiences of mental illness. On television, comedian Maria Bamford sensitively portrays living with bipolar disorder in Lady Dynamite, and in 2014, Eddie Perfect performed a song titled 'Don't Kill Yourself' for a mental health-themed ABC comedy panel show (making the point that you'd miss out on Game of Thrones). On stage, comedians like Felicity Ward speak candidly about anxiety and depression. The Australia-born, UK-based comedian became a mental health advocate in 2014, when she created Felicity's Mental Mission, an ABC documentary in which she revealed her own struggle with anxiety and interrogated the stigma around mental illness in Australia. As part of the documentary, she also began work on her 2015 stand-up show What if There Is No Toilet? – a candid (and hilarious) journey through her battle with
You might also like...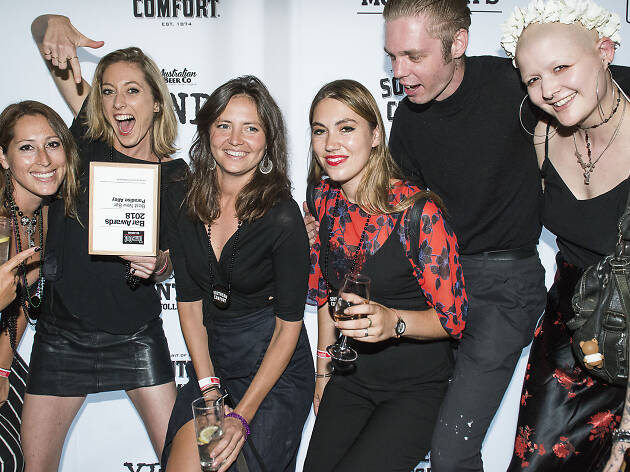 Time Out Melbourne Bar Awards
The annual Time Out Melbourne Bar Awards are coming soon. Join us at Transport Public Bar on Sunday March 3 as we toast the city's best cocktail bars, new bars, wine bars, bartenders, rising stars of tomorrow and more at the party for the party-makers.Expect an evening of delicious drinks, great food and sweet tunes in celebration of our stunning bar scene. So save the date – tickets ($70 + BF) include all food and drinks and are on sale now.  Got a favourite bar? Why not vote for it in the People's Choice Award?Nominees in most categories will be announced soon, so watch this space. What will be named Melbourne's Bar of the Year for 2019?
Buy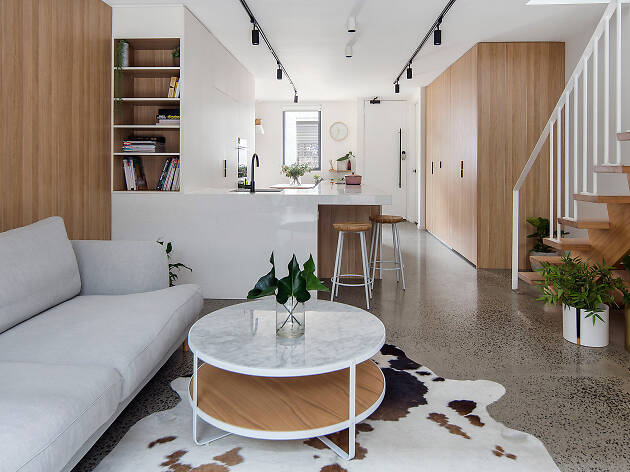 Pitch Architecture
When you enter an architectural office, you might expect to be ushered into a gleaming, imposing space designed to impress and intimidate you – a visual assurance that you are in the hands of geniuses with mastery over the building blocks that make up our environment. What you may not expect, however, is puppies.      Pitch Architecture's office is in a warehouse in Richmond behind a colourful mural of the owners' pooches. It's a reflection of the easygoing philosophy of this growing team of young architects, designers, engineers and project managers. "We love our dogs," laughs co-owner Alex Chan. "We're pretty chill, and our approach when it comes to design is the same." Chan, who is commercial and operational manager, cooked up the idea for Pitch with design director Bo Chu in a classic Melbourne way – over a few drinks after work. At first they thought they'd simply start a small-time development business – buying a piece of land, designing a house, building it and flipping it. "But in 2015 we were midway through one of our projects and people started to say, 'hey, can you put that house on my land?' We decided: we're young, we have no liabilities financially, let's have a go." They quit their jobs and started Pitch as a fully fledged architecture firm. Things snowballed quickly. In just over three years they have completed around 40 projects (chronicled on their website): houses, apartments, extensions and fitouts. Chan attributes their rapid growth to their access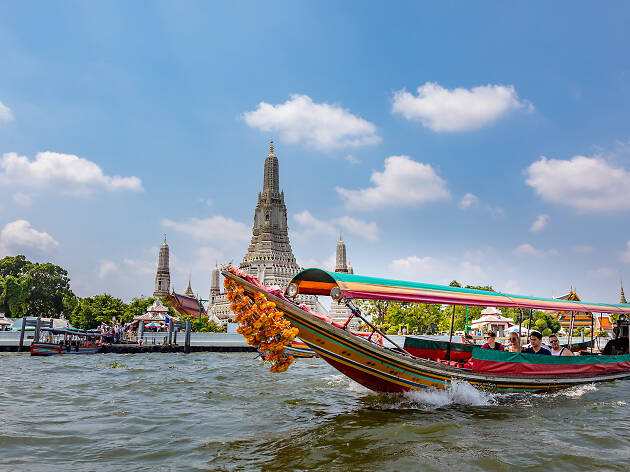 13 reasons to visit Bangkok in 2019
1. Wat Suthat and the Giant Swing Standing in City Hall square, the Giant Swing (Sao Ching Cha) was originally erected in 1784 as part of the adjacent Devasathan, a Brahmin compound of shrines to Shiva, Ganesha and Vishnu. In the past a ceremony celebrating the god Shiva would require four brave men to swing from this lofty red frame to grab at pouches of coins (the ritual ceased in the 1930s due to fatalities). The poles were erected in 1919 to honour the son of Anna Leonowens, the contentious governess immortalised in The King and I and a teacher in the Siamese court of King Rama IV. In 2006, the rickety timbers were replaced by the structure you see today. Looming behind the Giant Swing, the temple of Wat Suthat houses the awe-inducing, eight-metre, 800-year-old Phra Sri Sakyamuni Buddha. One of the largest surviving Sukhothai-era bronzes, this statue contains the ashes of King Rama VIII at its base. Begun by Rama I in 1807, the temple took three reigns to complete. 268 Dinso Rd, Bangkok. +66 (0)2 222 6951. 2. The Grand Palace & The Temple of the Emerald Buddha This complex of buildings in the heart of Bangkok is the city's architectural and spiritual treasure. Nearly two kilometres of walls with lotus-shaped crenellations enclose what was once a self-contained city of throne halls, royal chambers, servants' quarters, ministries and a prison. Allow at least a two-hour visit; sandals, shorts and bare shoulders are forbidden. The Temple of the Emerald Buddha (Wat Phra K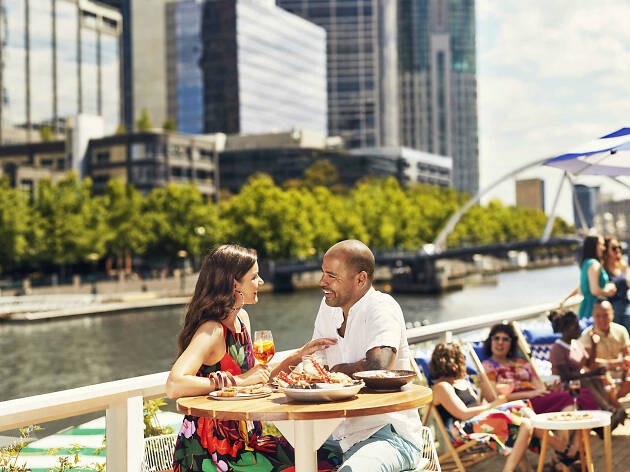 8 fun events you can't miss this summer in Melbourne
The long days, mild nights and glorious weather mean it's time to experience the best Melbourne has to offer. Whether you're looking for drinks with a riverside view or fabulous festivals, summer in the city has it all with art, markets, food, film and more. Plus if your wallet is looking a little thin post-holidays there are plenty of free and cheap events as well.