Comedy
Comedy clubs, comedians and comedy festivals in Melbourne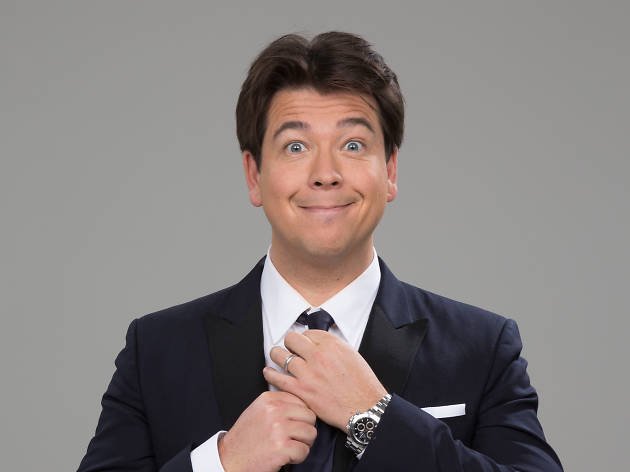 Michael McIntyre
Michael McIntyre does things big: big tours, big venues, big crowds and big laughs. He consistently sells out the kind of long runs that could turn pretty much any major rockstar green with envy. He's even played 28 shows at London's 16,000-seat O2 Arena, eclipsing all other comedy acts. So it makes sense that his new globe-trotting arena tour is called simply Michael McIntyre's Big World Tour. The British stand-up star is best known for his appearances on just about every BBC comedy show, and in 2016 he launched his new BAFTA Award-winning series, Michael McIntyre's Big Show. The Australian leg kicks off in Perth on March 20, 2019, and lands at Melbourne's Rod Laver Arena on March 22. There are also dates in Adelaide, Brisbane and Sydney.
Buy tickets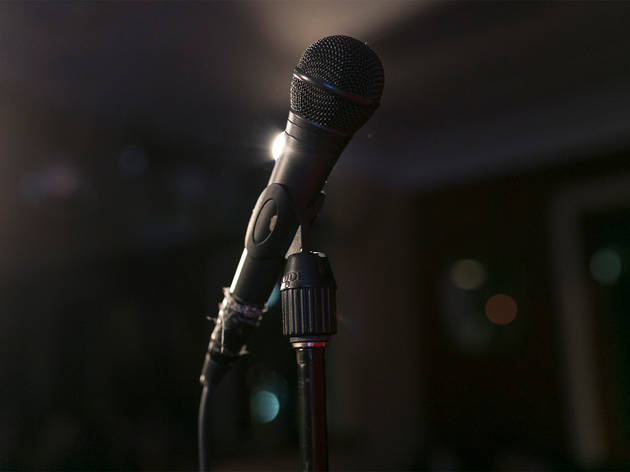 Stand-up comedy nights in Melbourne
We are so spoiled for choice when it comes to comedy in Melbourne – there's laughs to be had every night of the week, if you know where to look. Keen for a post-show drink? Visit one of Melbourne's best bars so the laughs can keep rollin'. Melbourne's finest late-night snacks may come in handy too.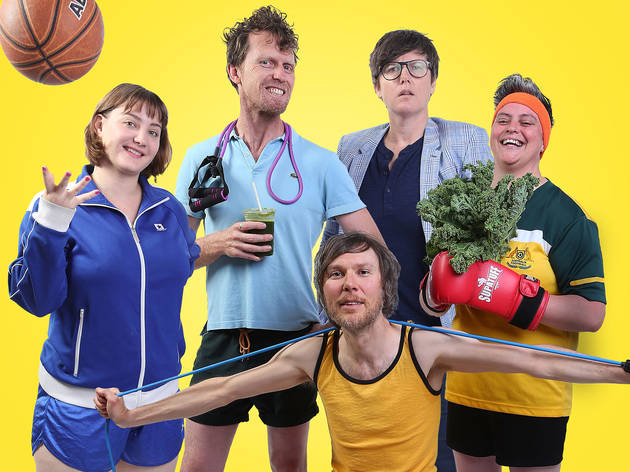 Melbourne Comedy Festival stars talk mental health and the serious side of funny business
If you think about it, April might just be the most emotional time of the year for the Melbourne Town Hall. Each night, every one of its rooms – some grand and elegant, others makeshift and cramped – will host a person opening up to strangers. Some will fire out peppy one-liners; others will go deeper, pulling out stories from their lives, spinning them into comedy, and hoping that people will laugh – and maybe even relate. Comedians have the power to break down barriers around issues that we find difficult to discuss, reminding us that we're not alone. Humour can help us heal. And increasingly, comedians are opening up about difficult periods of their lives and their experiences of mental illness. On television, comedian Maria Bamford sensitively portrays living with bipolar disorder in Lady Dynamite, and in 2014, Eddie Perfect performed a song titled 'Don't Kill Yourself' for a mental health-themed ABC comedy panel show (making the point that you'd miss out on Game of Thrones). On stage, comedians like Felicity Ward speak candidly about anxiety and depression. The Australia-born, UK-based comedian became a mental health advocate in 2014, when she created Felicity's Mental Mission, an ABC documentary in which she revealed her own struggle with anxiety and interrogated the stigma around mental illness in Australia. As part of the documentary, she also began work on her 2015 stand-up show What if There Is No Toilet? – a candid (and hilarious) journey through her battle with
You might also like...
The House of Bernarda Alba
Patricia Cornelius is one of the most fearless and unique voices in Australian theatre, and although she's won just about every prize available to a playwright in the country, she tends to fly under the radar at our biggest theatre companies. Now her work is coming to the Melbourne Theatre Company mainstage in this adaptation of The House of Bernarda Alba that transports the action to Western Australia where four daughters and their mother are mourning the death of their mining mogul father. Leticia Cáceres, who last year won the Helpmann Award for directing Leah Purcell's The Drover's Wife will helm an all-star cast with Candy Bowers, Peta Brady, Julie Forsyth, Bessie Holland, Sue Jones, Melita Jurisic and Emily Milledge. Creating this uniquely Australian world is the always inventive designer Marg Horwell.
Buy tickets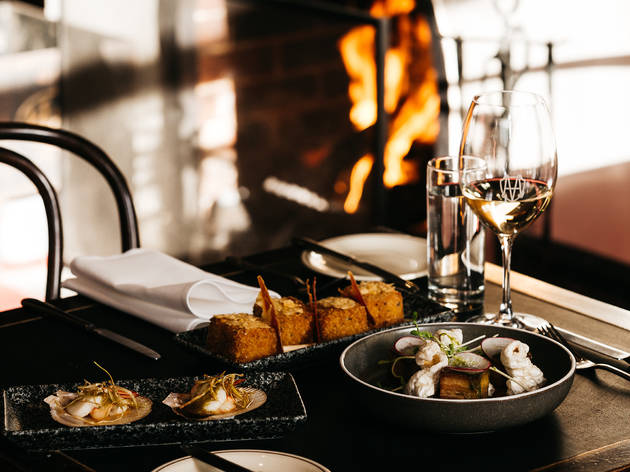 Winter warmers at the Middle Park Hotel
The Middle Park Hotel is embracing its culinary roots and introducing a new menu devised by head chef Sangsub Ha. The gastropub will hone in on Victorian produce, showcase swish new dishes while also delivering some excellent pub classics. Entrees veer towards modern flavours, like the hiramasa kingfish with nori powder, squid ink rice puff and daikon radish remoulade; and veal carpaccio with apple, truffle soy, feta and curry oil. The menu is also geared towards groups, with share plates that include individual bites like lamb and chorizo sausage rolls and freshly shucked oysters; or larger share platters like the 1.5kg dry aged rib eye with cured meats, parmesan crisps, seasonal greens and red wine jus. Like any great pub, they will also grill you a prime steak. Choose from grass-fed porterhouse, eye fillet or rib eye bone cuts, which come served with smoked garlic butter, pepper or mushroom sauce. Vegetarians are well looked after too, with plant-focused dishes including salted beets with cheese blancmange, watercress and beetroot chips; and tagliatelle with creamed shimeji, champignon, oyster and porcini mushrooms.  With each dish on the menu, you'll also find a specially selected wine, be it a full-bodied Exception cabernet malbec or a fruity La Vieille Ferme rosé.  Whether it's a special night out, a mid-week repast or a Sunday lunch, the Middle Park Hotel's menu takes a step up to deliver beyond the usual pub fare. Find out more about the Middle Park Hotel's new m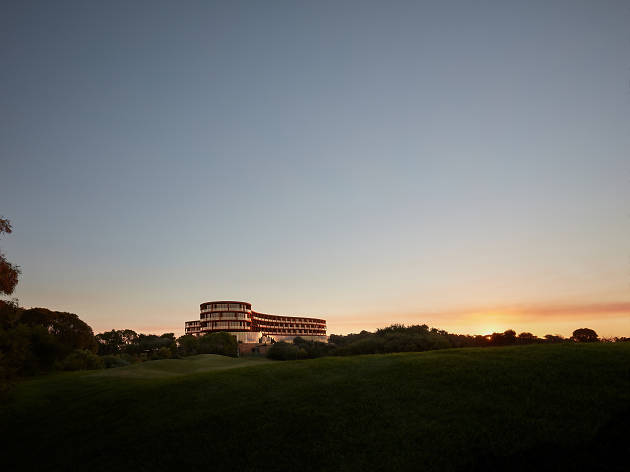 5 reasons Cape Schanck should be your next weekend getaway
The list of reasons to love Cape Schanck is getting longer by the day. At the southernmost tip of the Mornington Peninsula, it's a place to reconnect, recharge and reflect amongst dramatic, raw landscapes, unspoilt beaches, exciting walking tracks and unparalleled views over the wild waters of Bass Strait. If you're looking to spend some quality time down the coast, we've teamed up with the new RACV Cape Schanck Resort to show you just how easy it is to have a relaxing and revitalising break, only 75-minutes from Melbourne's CBD.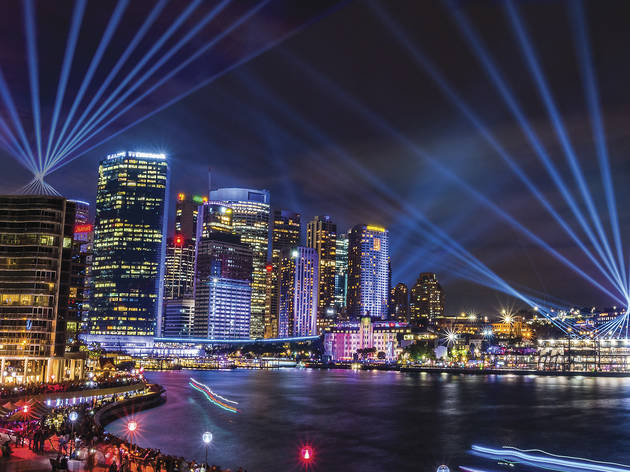 The best things to see at Vivid Light
Vivid Sydney is back from May 25 to June 16. There will be luminous light installations every night from 6-11pm, stretching from the Botanic Gardens to Darling Harbour. Luna Park joins in this year, lighting up from its grinning gates to the Coney Island façade and up the Ferris wheel. Head out to Chatswood, for all kinds of interactive displays, like chairs that'll happily have a chat. Because of course. Find our top picks of the Vivid Ideas program.