David O'Doherty: Ultrasound review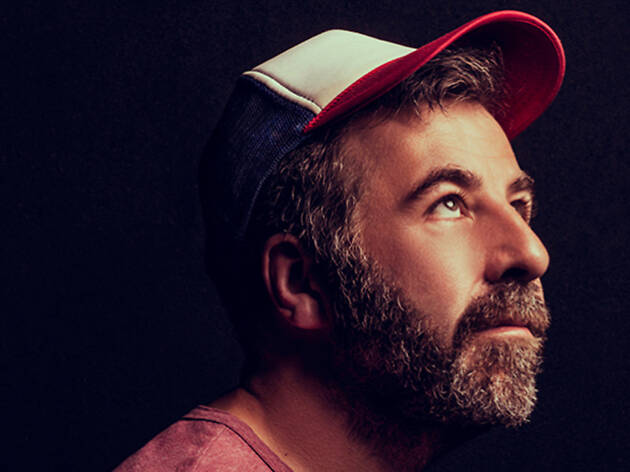 Time Out says
Tinkly music on a tiny keyboard and songs about everyday inconveniences — David O'Doherty is true to form in this show
David O'Doherty has the best Brexit joke I've yet heard at this year's Comedy Festival. And that is really saying something, as all of the British and Irish comedians — and some of the Aussies — are mining this rich vein (nothing like economic suicide for lighthearted laughs, hey?). I won't spoil it here, but it comes early in the set and seems like it might be the beginning of a show that is more political or current affairs based than O'Doherty's tried-and-true everyman observational style. He's a calming cup of tea, made just how you like it — comforting, inoffensive and enjoyable all the way through.
If you've seen O'Doherty before, you know what you're in for. Sorry, I should say if you've seen O'Doherty and his tiny Yamaha — the tinkly keyboard is crucial to the show. O'Doherty got a child-sized keyboard for his Confirmation and has made it a central part of his schtick. He describes his style as "very low energy musical whimsy", and that seems an accurate assessment. The songs are more piano accompaniment to the spoken word than sung-through, rhyming songs, but the half-arsed piano playing makes his rapid delivery of jokes even better. The song about a recent mouse infestation in his house is a particular standout.
O'Doherty is a master of his craft, having been doing it for more than 20 years. At 43, he's still wearing a baseball cap on stage, still picking out tunes (often with the keyboard's pre-programmed backing rhythm) on a tiny keyboard, and still delivering a very funny, polished and enjoyable set. But it would be nice to see him push his boundaries a little bit. Tea is wonderful, but now and again you might want to try something stronger.
Details
Users say