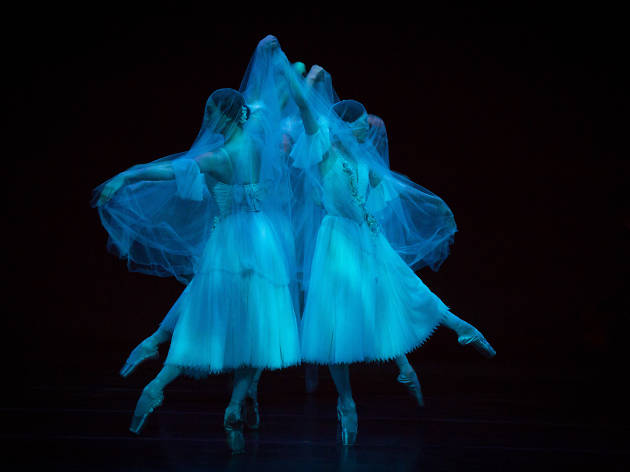 Time Out says
The Australian Ballet's annual free outdoor event is coming to the Lardner Park
It's difficult to think of many ballets that make more sense under a starry sky than Giselle. It's a masterpiece of the canon, complete with a tragic love story and a chilling second act, with the ghostly Wilis (a group of supernatural women who summon up past lovers and men who've jilted them, and force them to dance to their death) filling the stage.
The Australian Ballet will be staging its full-length audience-favourite production of Giselle for a crowd of around 10,000 people as part of its annual Ballet Under the Stars event, which is this year moving to Lardner Park.
The performance starts at 7.30pm, but you're best to get there nice and early, soon after the gates open at 4pm, to guarantee prime pirouetting position. There'll be plenty to keep you entertained throughout the evening, as Megan Washington hosts proceedings from 5pm, with Q&As with cast and creatives, and the chance to see Australian Ballet dancers warming up and preparing for the performance on stage.
Tickets are totally free, but you have to pre-register at australianballet.com.au.
Details