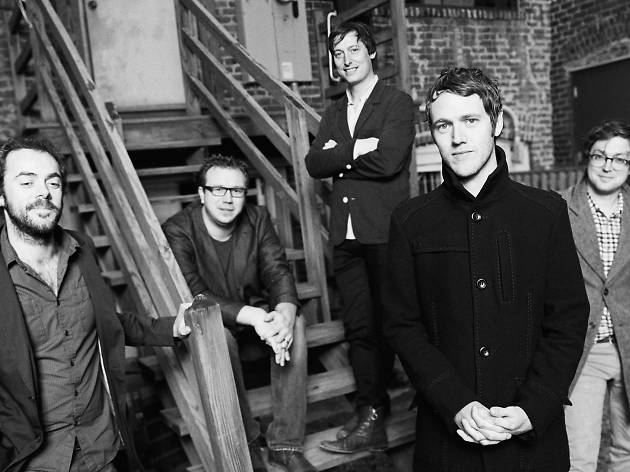 The UK indie rockers play Sydney, Melbourne and Bluesfest on the 20th anniversary of their breakthrough album Bring It On
[Sponsored] Emerging from Leeds in late 1996, five-piece Gomez signalled a movement away from Britpop's self-consciously English stylings towards swamp blues and bar-room rock. They took out the Mercury Music Prize in 1998 with their debut album Bring It On, up against the likes of Pulp, Massive Attack and the Verve.
Twenty years on the five members of Gomez are still a unit, and they're gracing Australian shores at Bluesfest time to celebrate the anniversary. With a back catalogue of seven critically acclaimed albums to select from, Gomez will play songs such as 'Get Myself Arrested', 'Whippin' Piccadilly' and 'Rhythm & Blues Alibi' and show how they've outlasted their contemporaries through perseverance and authenticity.
The band's longevity is also due in no small part to the band's reputation as a live act to be reckoned with. Whether you're a longtime fan or new to the genre-spanning talents of Gomez, prepare to have you mind blown in March/April 2018.