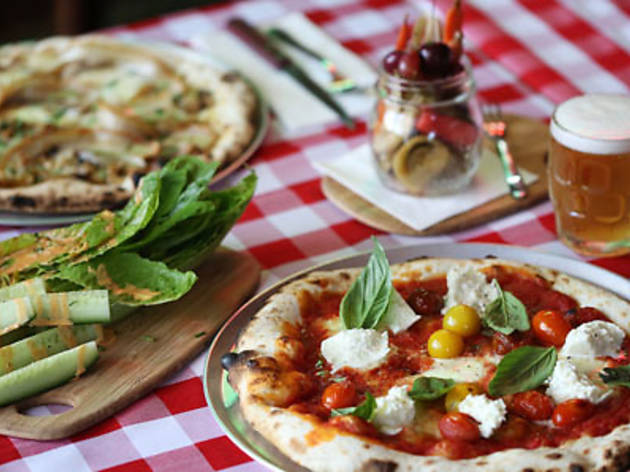 1/20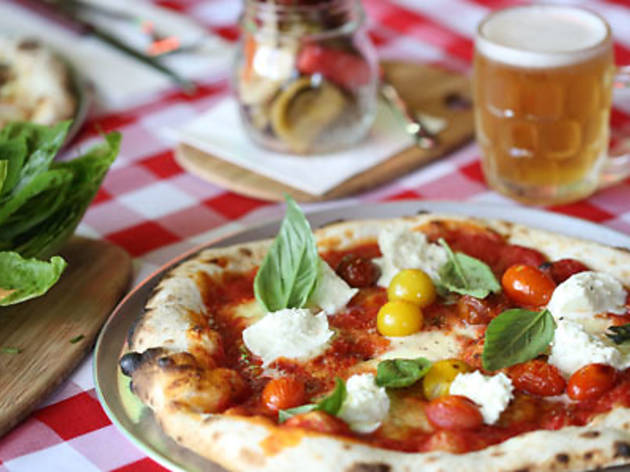 2/20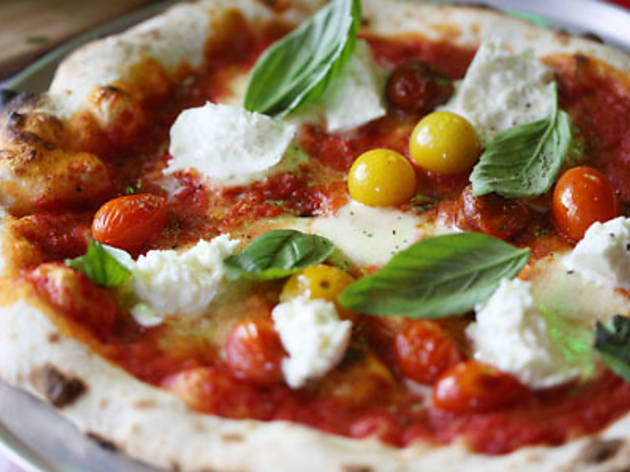 3/20
4/20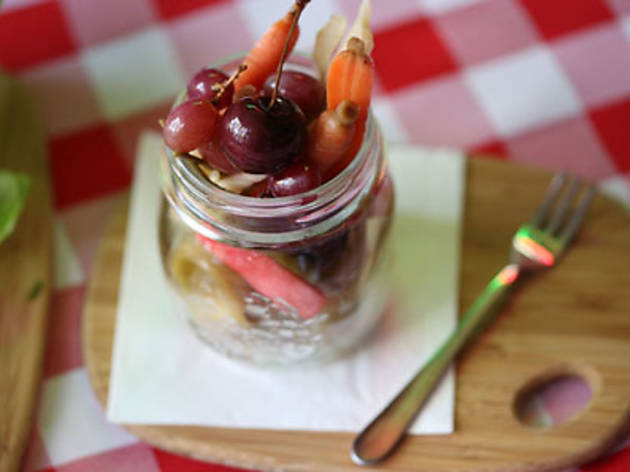 5/20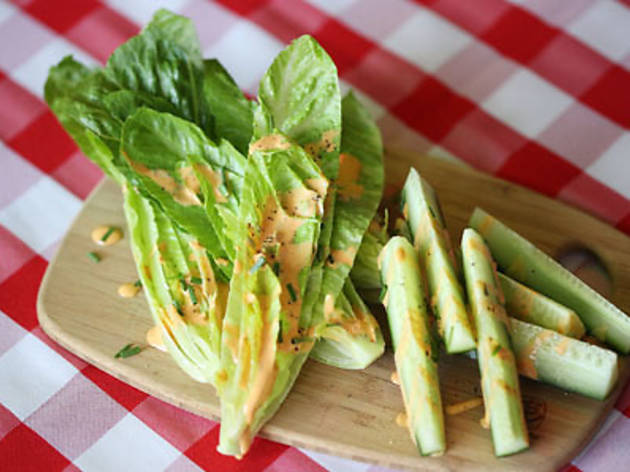 6/20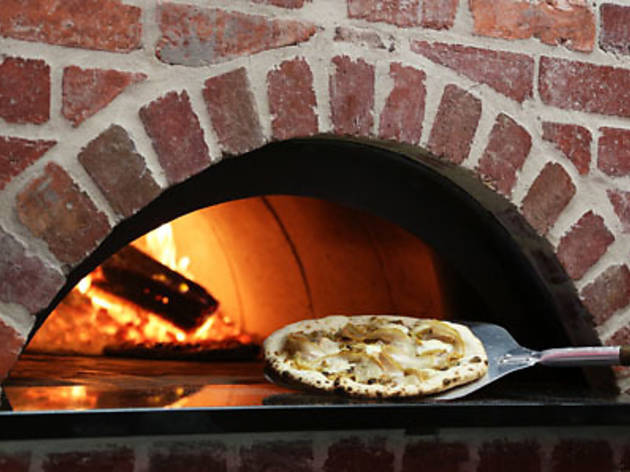 7/20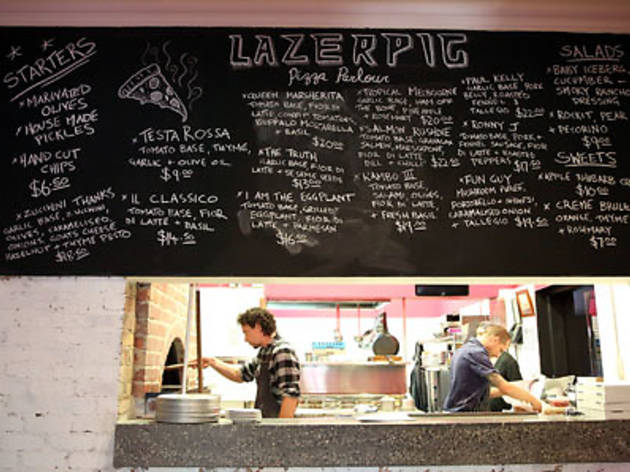 8/20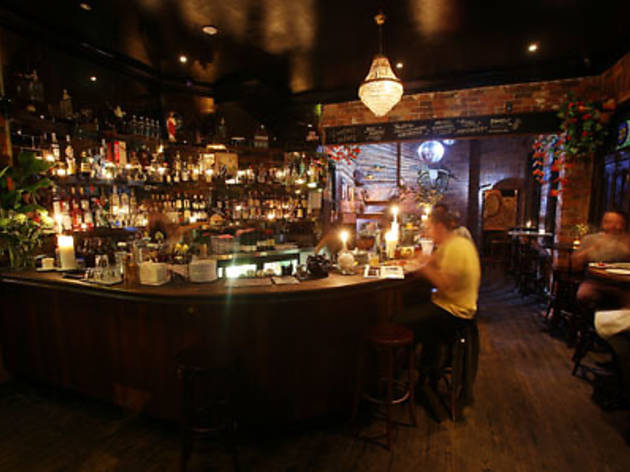 9/20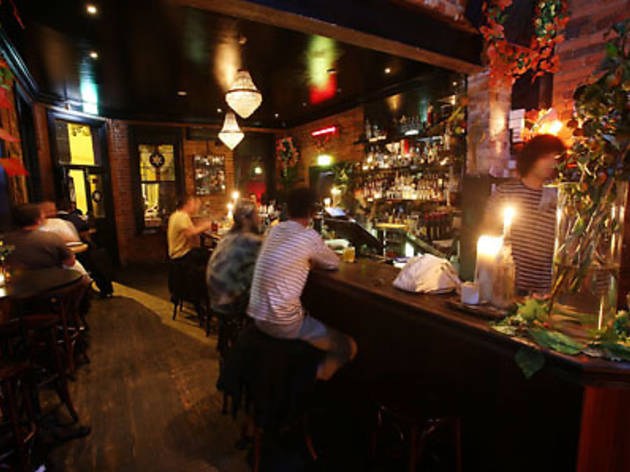 10/20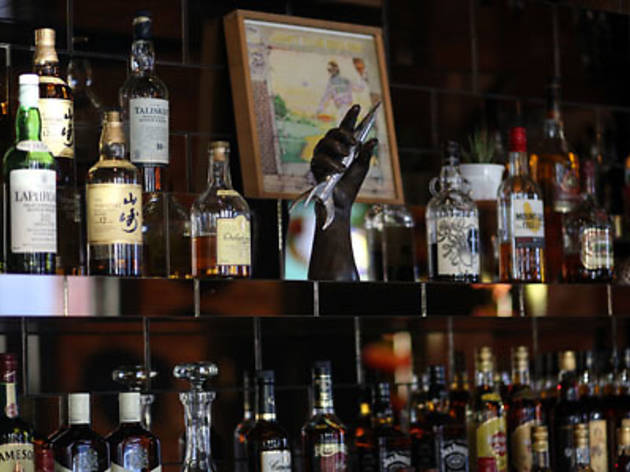 11/20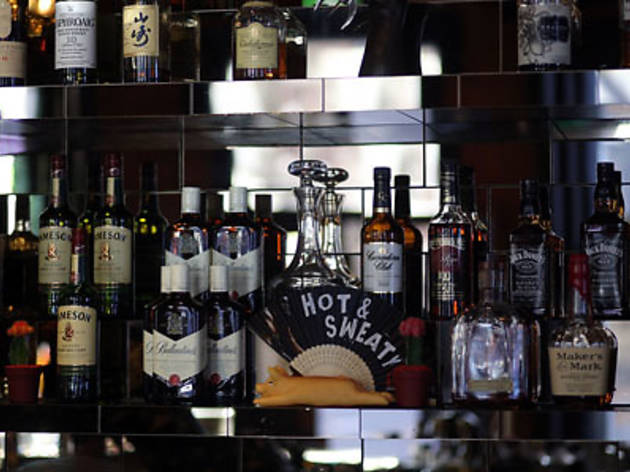 12/20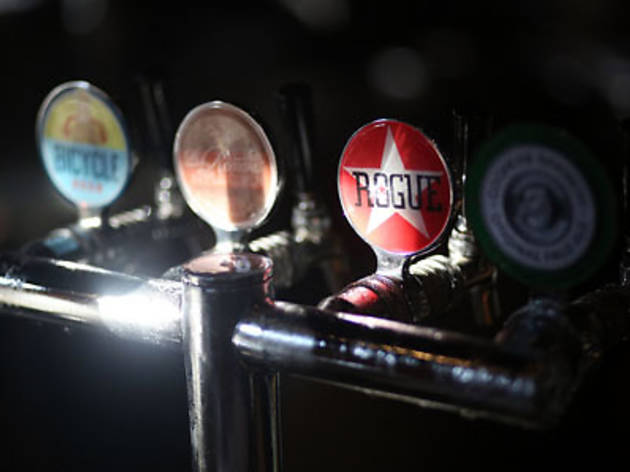 13/20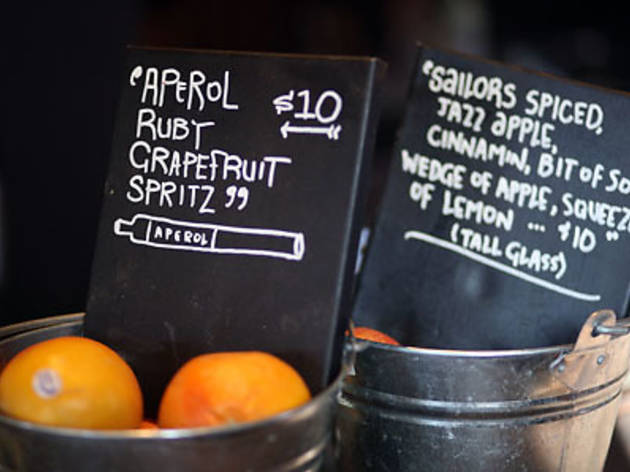 14/20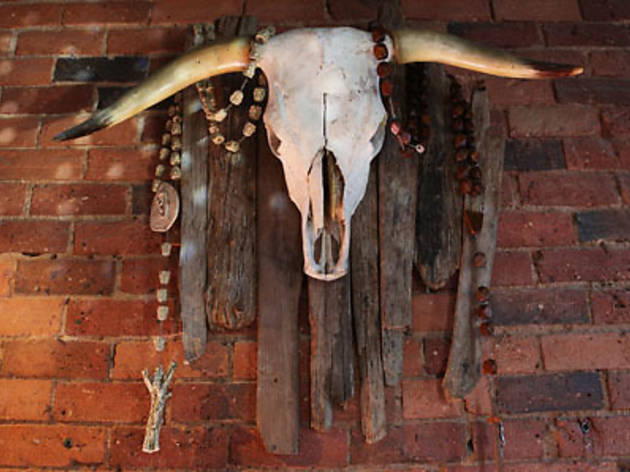 15/20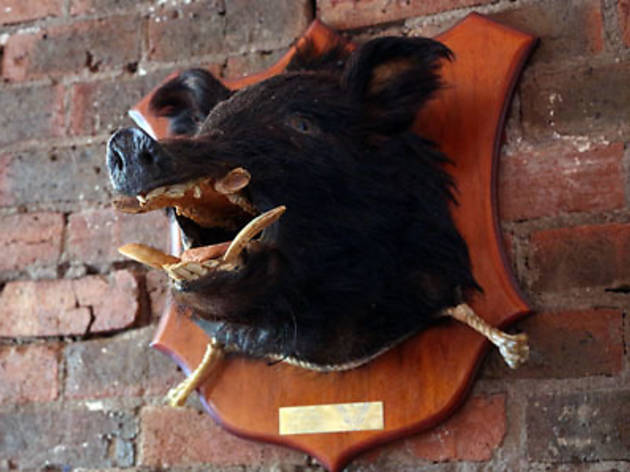 16/20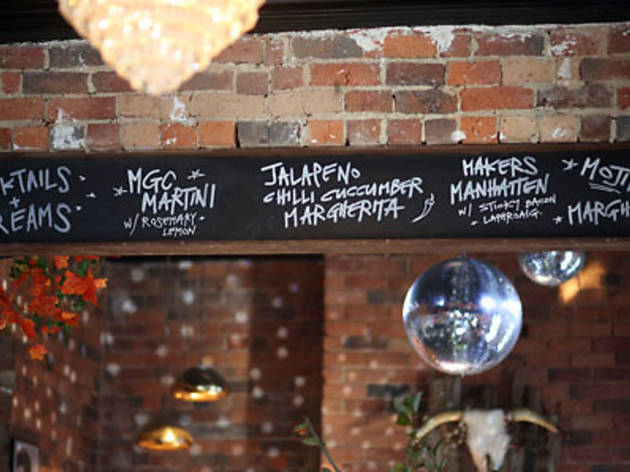 17/20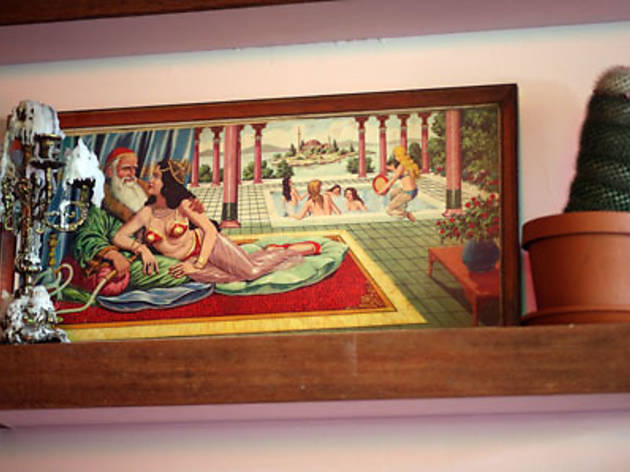 18/20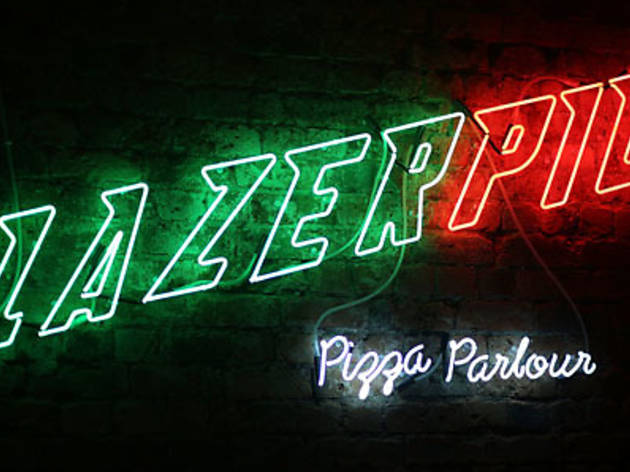 19/20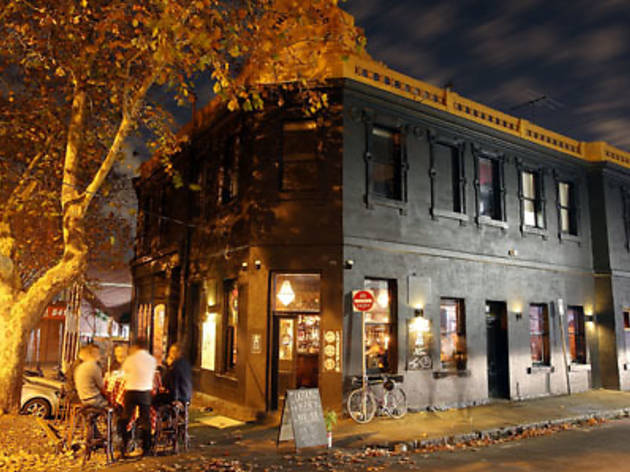 20/20
Lazer Pig, doing what a Lazer Pig does (which is pizza and disco, apparently)
So here we are back at the old Star Hotel on Peel Street: one time men's shelter, Iain Hewitson restaurant of the 1970s, and most recently, slider-toting pub. This time it's all about punny pizzas (hello, Salmon Rushdie) and disco jams courtesy of the Grace Darling crew.
They're turning out interesting-without-getting-weird combos here, with bottoms made crisp yet foldable in the wood-fired oven. The usually snoozy vegetarian option of zucchini and goats cheese gets a nice little lift from a roasted hazelnut pesto and kalamata olives. But the Queen Margherita rules. They double down on the mozzarella-basil-sugo trifecta with confitted cherry tomatoes and fior di latte. It's a creamy, sharp and juicy mess that you've got about two minutes to inhale or consequently wear on your lap.
Our love affair with the Paul Kelly needs a little assistance. The pork belly slices, taleggio and roasted fennel combo is a little flat. But enter the pickles: jam jars of anise-forward radishes, carrot, fennel and grapes and it's game-set-match flavour. Is there anything vinegar can't do? We say no.
On the drinks front, it's a list aimed at tight wallets in tighter pants – cleanskins of sparkling for $35, and Sailor Jerry's rum for a fiver if you come at the right time – that's 4-7pm daily, incidentally, and Collingwood has answered the call. There's so much rollie smoking and Tinder action going on the place is a fire hazard.
On the flip side the pizzas are around $20 a hit. But that's the thing about Lazer Pig – it's more bar than restaurant. On a Friday, the crowd stands anywhere they can in bar or dining room and scoring one of the dozen red-and-white check-clothed tables or getting water is a fend-for-yourself situation. But forewarned is forearmed.
Our advice? Brace for a wait with a jug of Moon Dog's Love Tap lager and a position next to one of the open fires. There's funk and rock'n'roll to keep you entertained and even a resident pooch. Enough to make even the hangry happy.
Venue name:
Lazer Pig
Contact:
Address:
9-11 Peel St
Collingwood
3066

Opening hours:
Mon 4pm-late; Tue-Sun 4pm-late