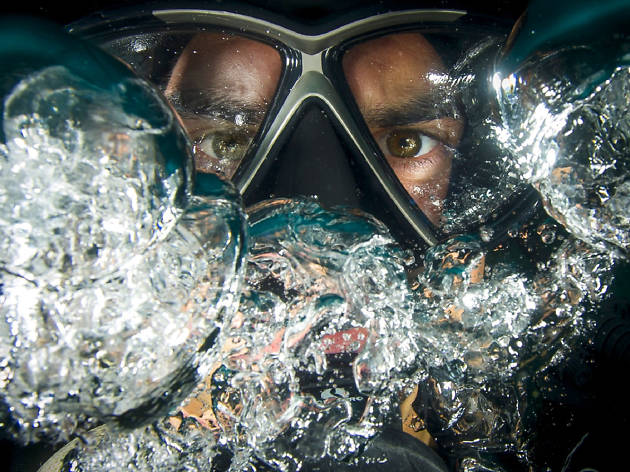 This theatrical thriller at Melbourne Festival mashes up live performance and virtual reality
Frogman comes from UK company Curious Directive and has been praised for its technical achievement and its use of virtual reality to transport its audiences to unexpected places.
On stage, the audience sees a young woman called Meera being interviewed about the disappearance of a girl back in 1995. At the time, Meera was just 11 and attending her first sleepover. At certain points in the show, the audience dons VR headsets – which actually don't look all that different to diving masks – to explore her recollections, going everywhere from a Queensland schoolgirl's bedroom to the depths of the Great Barrier Reef.
Melbourne Festival artistic director Jonathan Holloway told Time Out that the show blew apart his expectations of how VR could be used.
"I've seen a lot of really bad VR in theatre," he says. "Everybody tells me that this is the way forward and so far it's really not, because no one's yet invented the technology or platform that can turn shit art into great art. I went in with a massive amount of cynicism and it was superb."