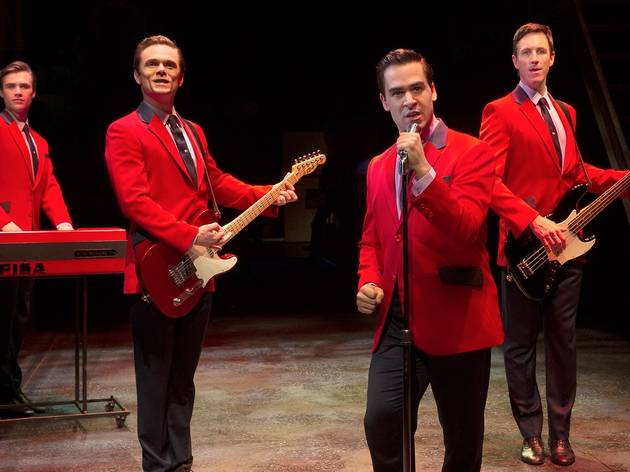 1/10
Photograph: Supplied/Jeff Busby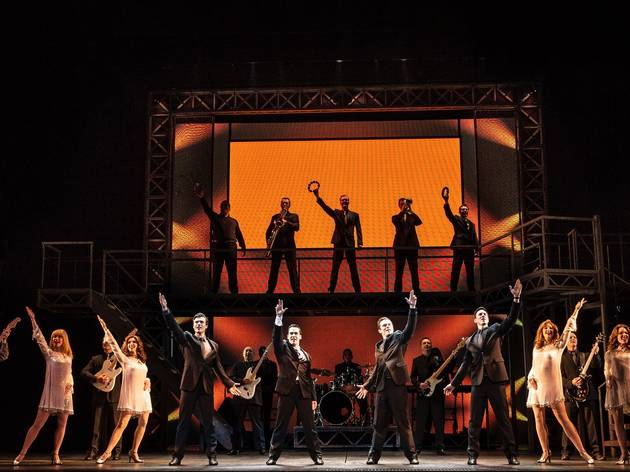 2/10
Photograph: Supplied/Jeff Busby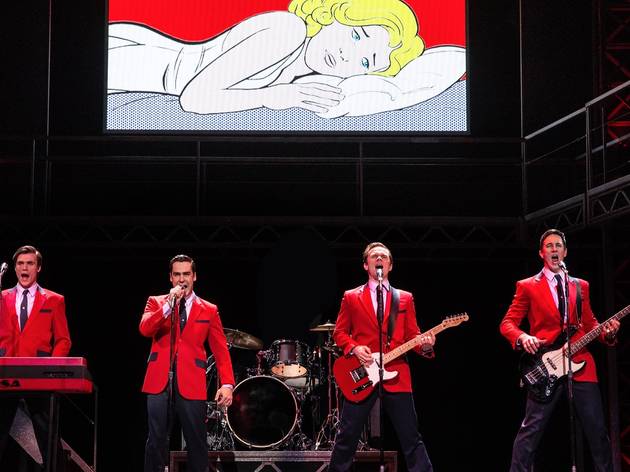 3/10
Photograph: Supplied/Jeff Busby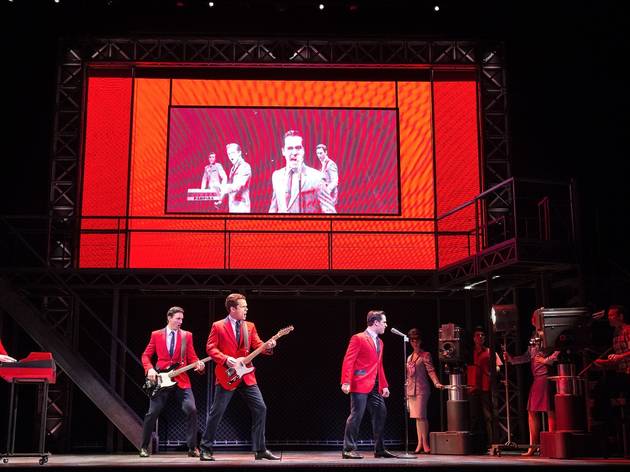 4/10
Photograph: Supplied/Jeff Busby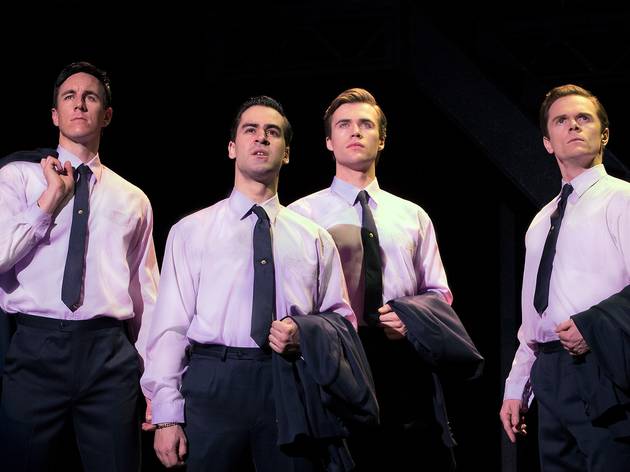 5/10
Photograph: Supplied/Jeff Busby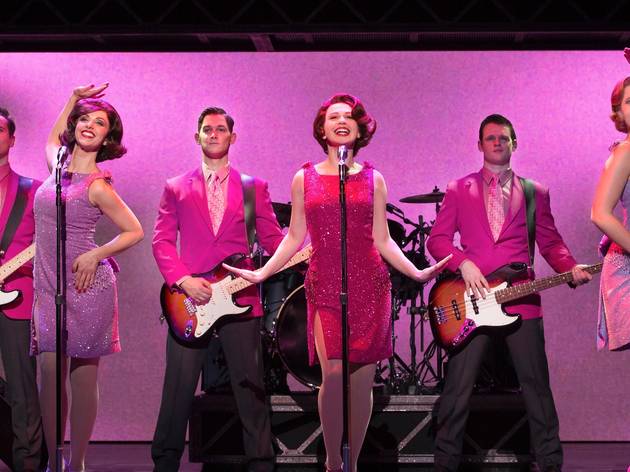 6/10
Photograph: Supplied/Jeff Busby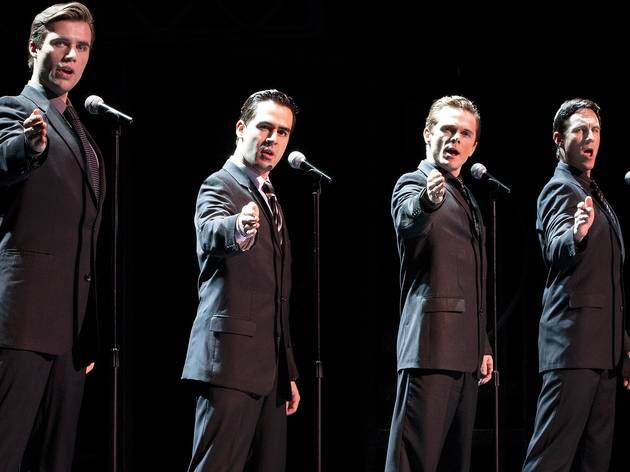 7/10
Photograph: Supplied/Jeff Busby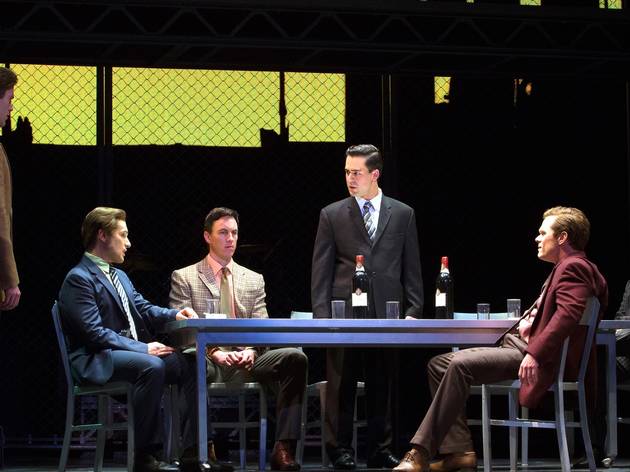 8/10
Photograph: Supplied/Jeff Busby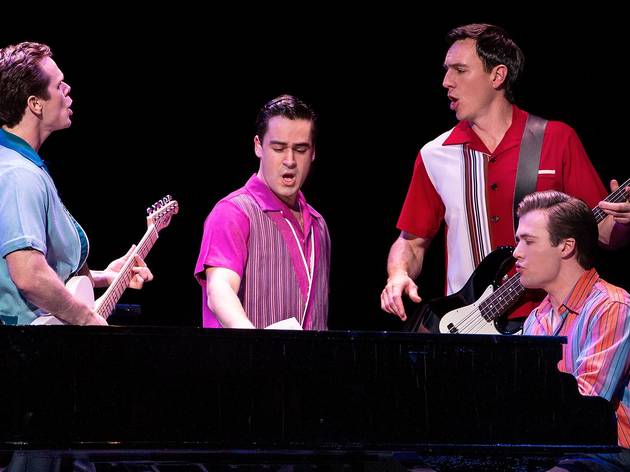 9/10
Photograph: Supplied/Jeff Busby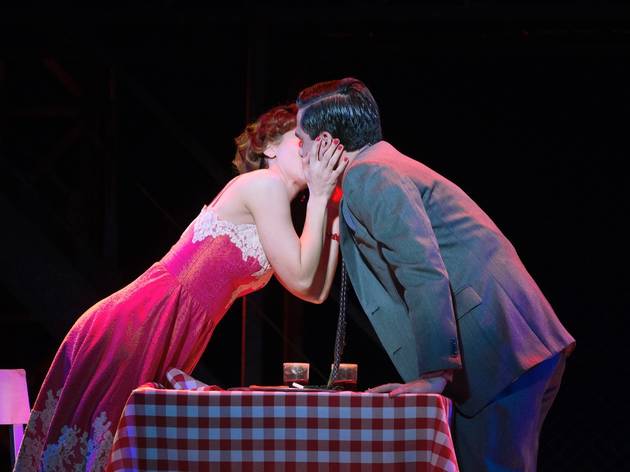 10/10
Photograph: Supplied/Jeff Busby
Forget the Fab Four – the Four Seasons are returning down under to take it by storm
Last in Melbourne in 2009, Broadway smash Jersey Boys is back in 2018 with an Australian cast led by Ryan Gonazalez and Daniel Raso (sharing the role of Frankie Valli), Cameron MacDonald, Thomas McGuane and Glaston Toft (reprising his role as bassist Nick Massi).
In our 2010 review, we wrote:
A loving recreation of the beginnings of the band, their hits, their behind-the-scenes antics and bitter rivalries, it's a riveting and tightly worked homage. More importantly, it's an engrossing story that traces the story of four boys from New Jersey through their struggle for recognition, underworld entanglements and exponential rise to stardom. It also covers the deep rifts that formed over money, women and personal differences.

For long-time fans the tunes and attendant storyline will be familiar, but it also works as an introduction for yet-to-be fans – it may be a surprise to younger audience members that 'Oh, What a Night' is sung by the same band as 'Can't Take My Eyes off You' and 'Walk Like a Man'. It may also surprise that their clean-cut image masked some gritty realities – this may have been the era of Leave it to Beaver, but these boys have more in common with the Sopranos (salty language included).

The story is in four parts, each narrated by one of the original band members. The usual pitfall with the jukebox musical is that the songs are but tenuously related to the storyline, and often come off as contrived (because they are). Using the songs of a band to tell its own fascinating story, as this one does, the music springs seamlessly from the action. This is a humorous, unsentimental but rousing portrait of a band whose music genuinely is a soundtrack to the last half century.