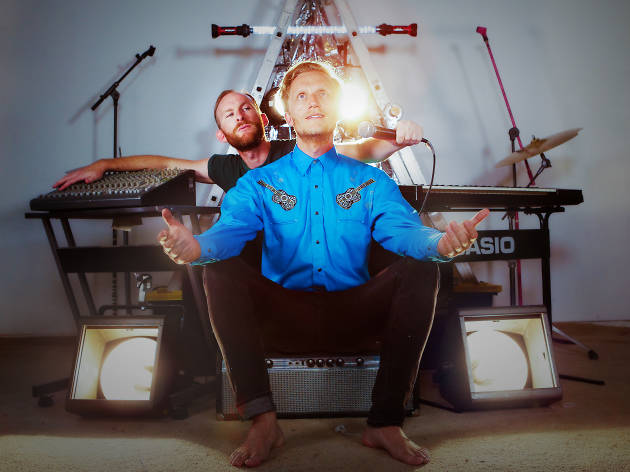 Theatre, stadium rock and power ballads combine in this show from local performer Joseph O'Farrell and UK's Sam Halmarack
We Are Lightning! takes place inside an old music venue on the brink of closure, as Melbourne locals join together for a final rocking requiem. It's a big, theatrical show, packed full of music: ageing rockers share the stage with community choirs and a teen band to explore the role music plays in our lives.
Don't worry – North Melbourne Town Hall isn't actually closing, but it'll provide the perfect environment for this work, which its creators say is darkly comic, reflecting on the importance of communal spaces.